The Tour Goes to Texas
They say everything is bigger in Texas and we couldn't agree more. With an enchanting history and visually stunning design, The Peach Orchard was the perfect setting for our romantic and lavish two day design event. Breathtaking indoor and outdoor spaces allowed our attendees to go big with their designs and the results were over-the-top and luxurious.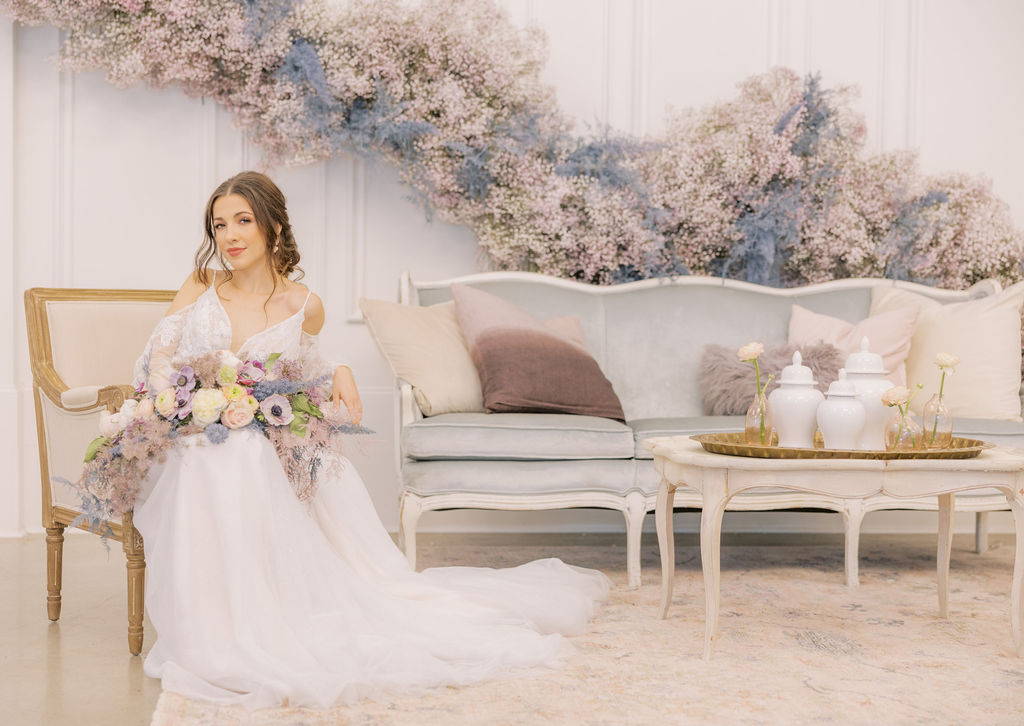 Day 1 - Social Media Masterclass with Friends
The first day of our two day event starts with the social media masterclass, where Sarah teaches the techniques she used on social media to grow her floral business into the blooming powerhouse it is today. We were so excited that some of our friends could join us also -- Beth O'Reilly and Mariela Aguilar from HBO's Full Bloom. The takeaway from their highly informative Q&A session was that you should invest in yourself.
* Fun fact: Sarah insists that this class isn't about going viral on social media...it's about being consistent on social media. *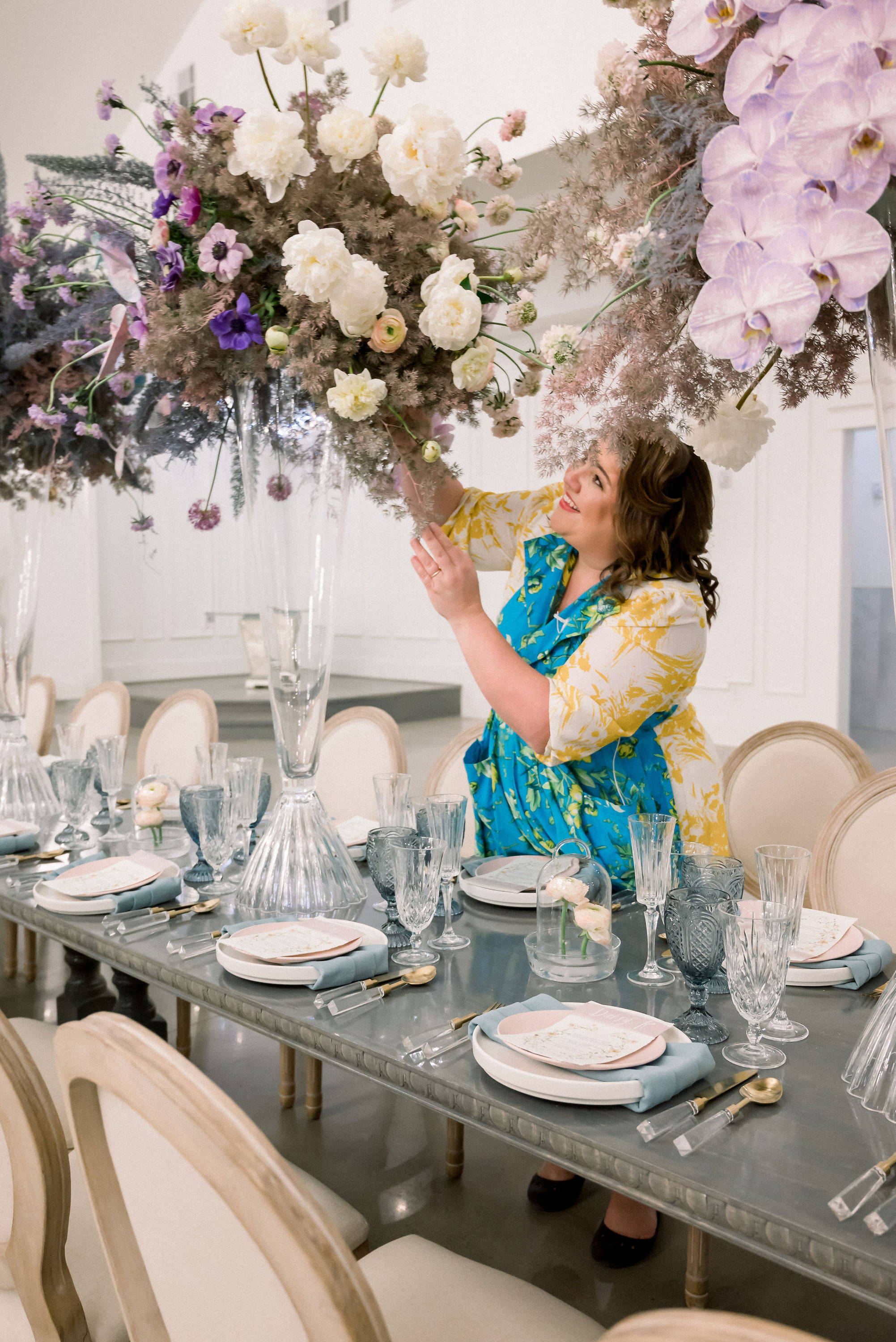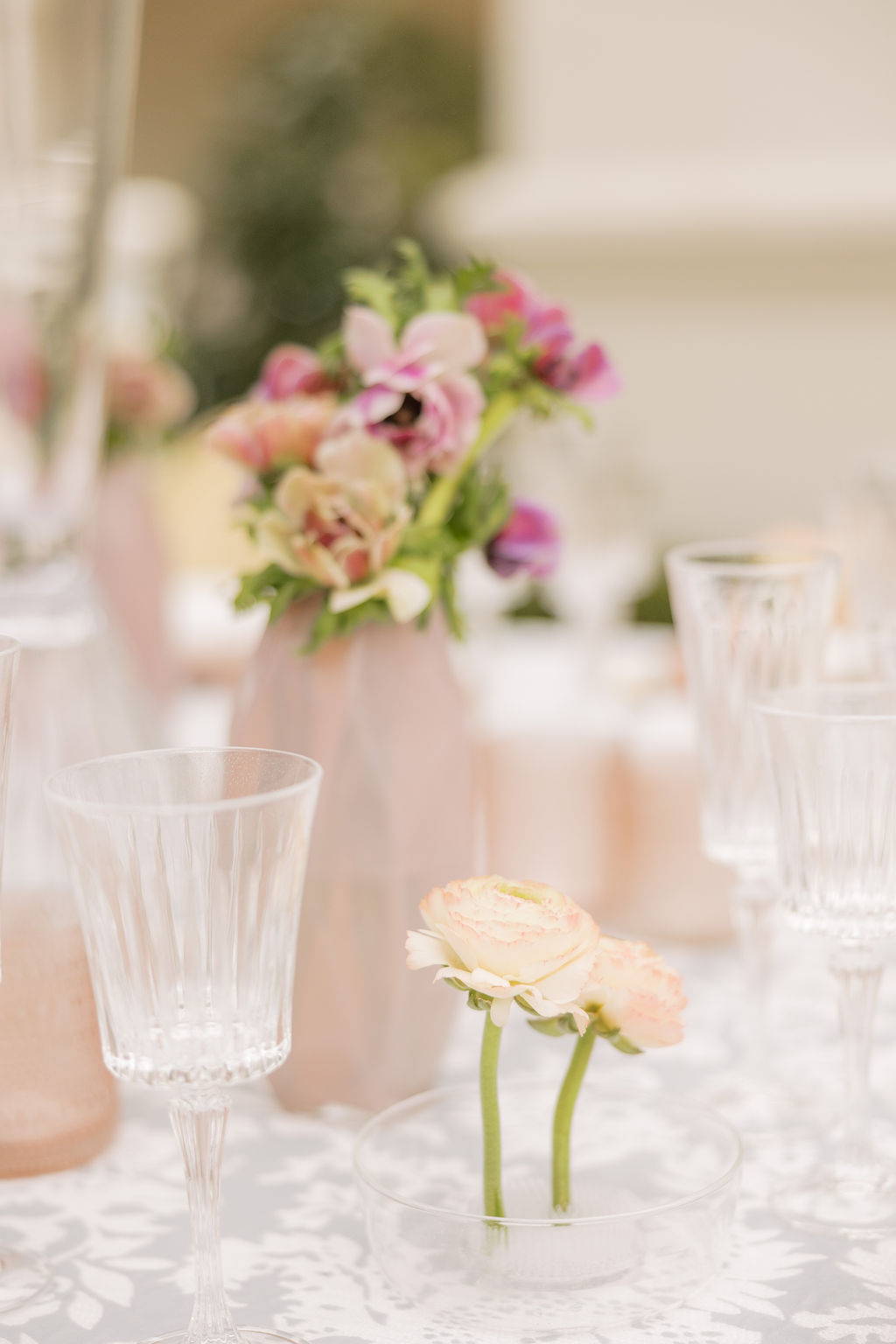 Day 2 - Luxury Floral Masterclass
Some say that Day 2 is when the magic happens, and Houston was no exception. From the vintage car to flowers that just seemed to float in the air. It was a truly magical day! And speaking of magic, the beautiful Cotton Candy Rainbow roses that Jetfresh provided for this shoot were beautiful and so unique...and, dare I say, magical!
The glass vases by Accent Decor used in the centerpieces were actually taller than the ones we used in Miami, and the flowers seemed to float above the vases as if suspended in air. We also created a surprise installation at the chapel because the venue just happened to have big golden arches on hand that we could use. More magic!
*Fun fact: There was a live wedding painter on site to capture the stunning florals and beautiful design of the shoot.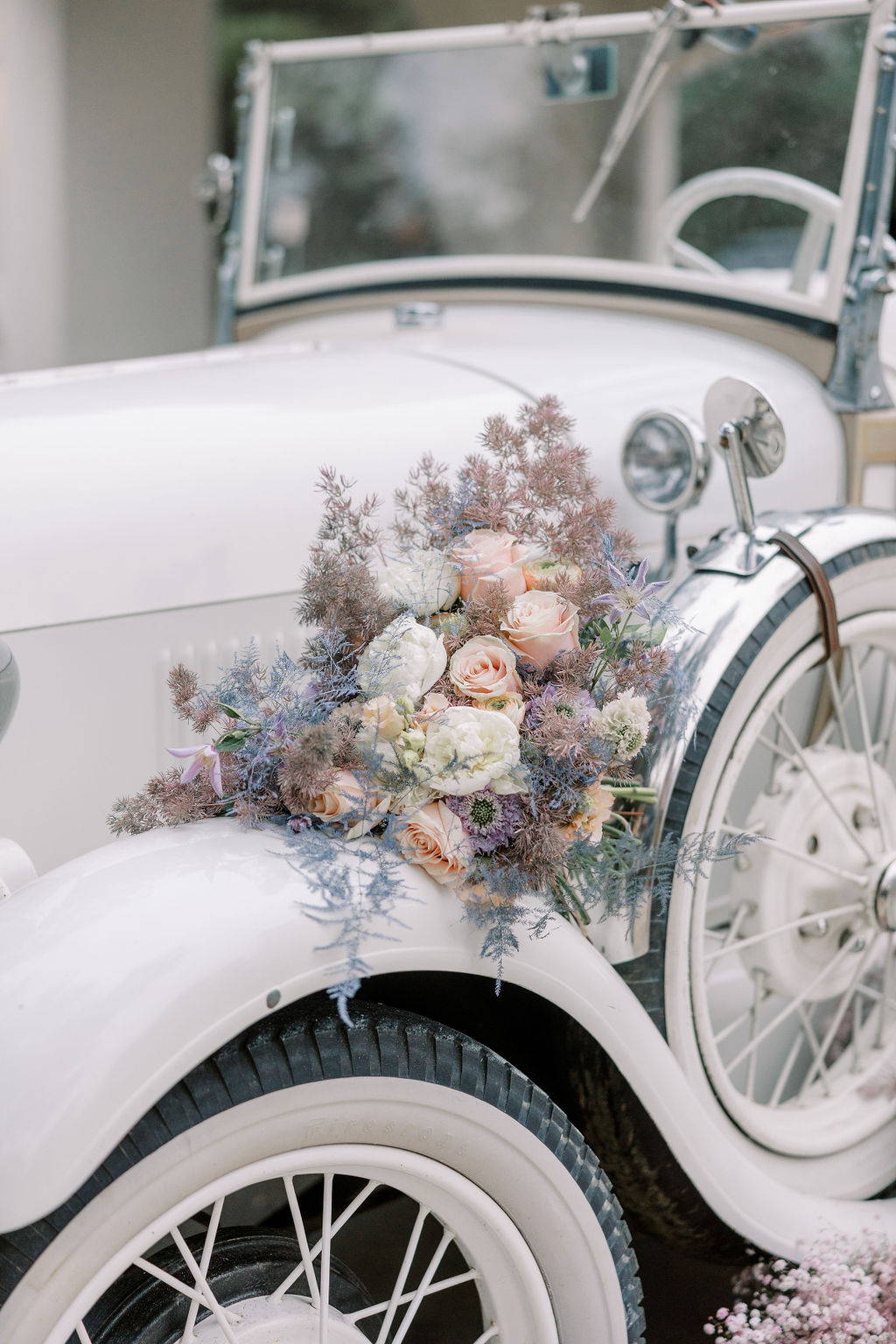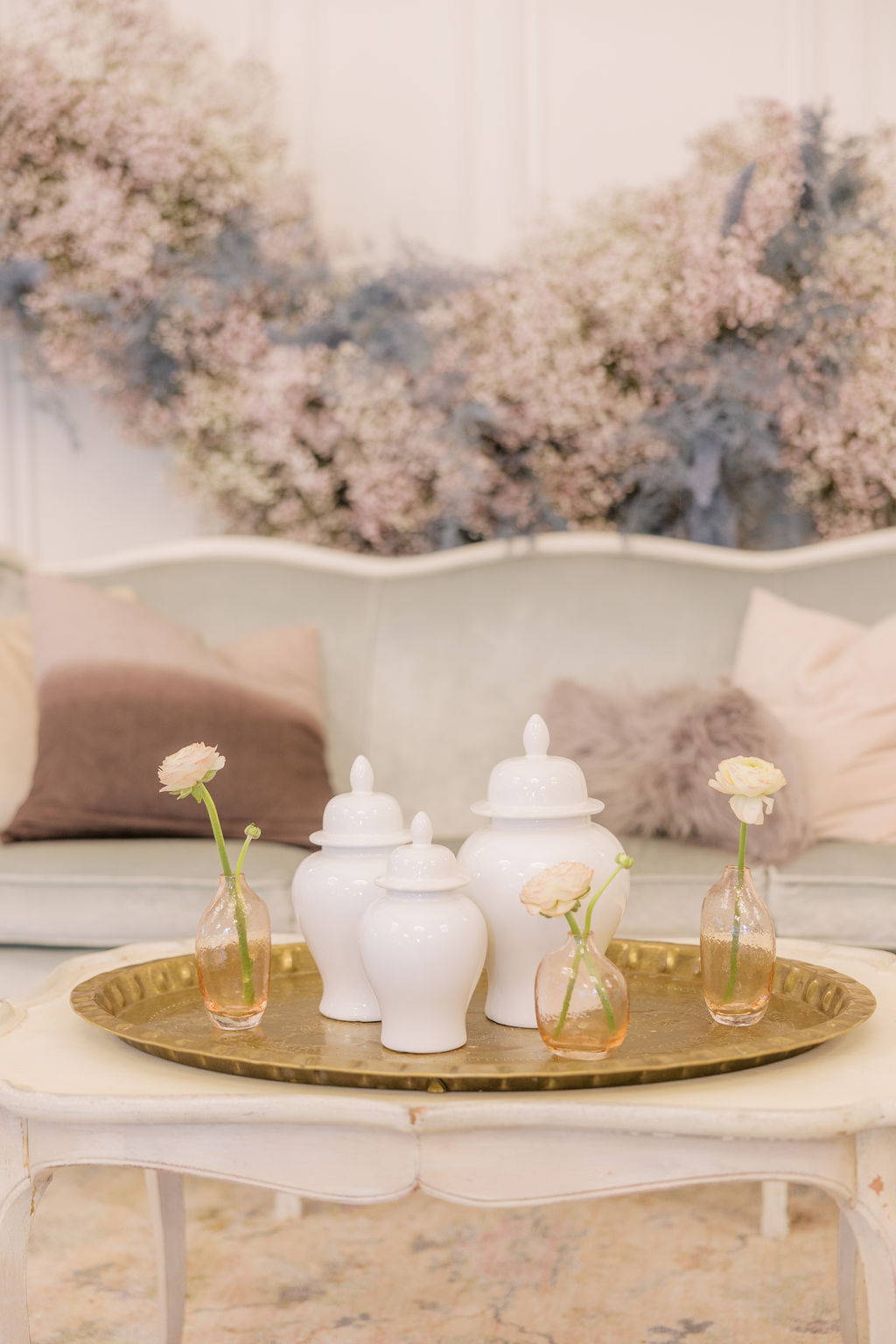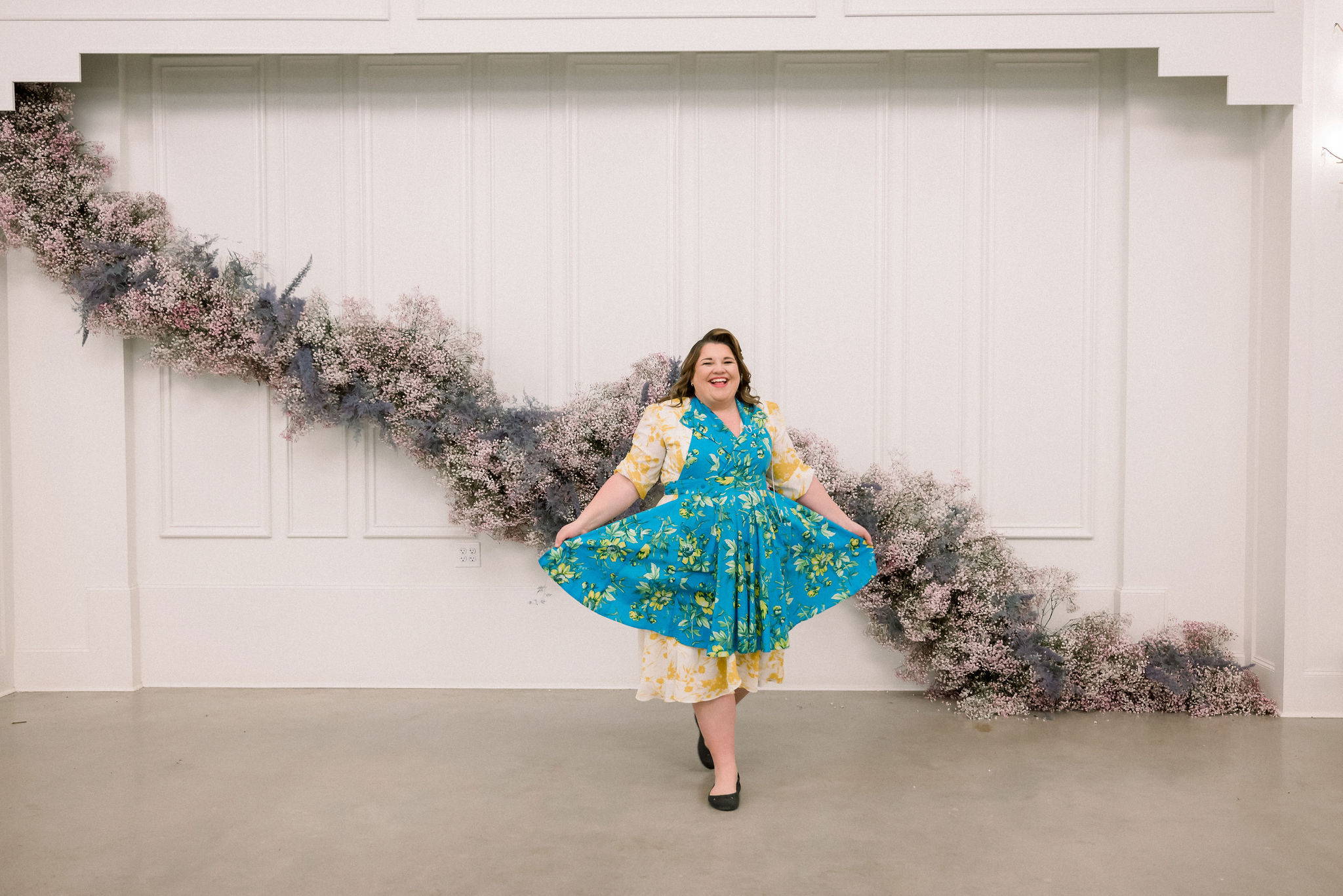 After day 2 wrapped, the Styled Shoots Across America photographers came in to photograph all of the beautiful florals and decor, along with the help of stunning models. Attendees of the workshops get full access to all professional photos once galleries are completed, which means hands were filled with flowers, minds with inspiration, and portfolios with photos!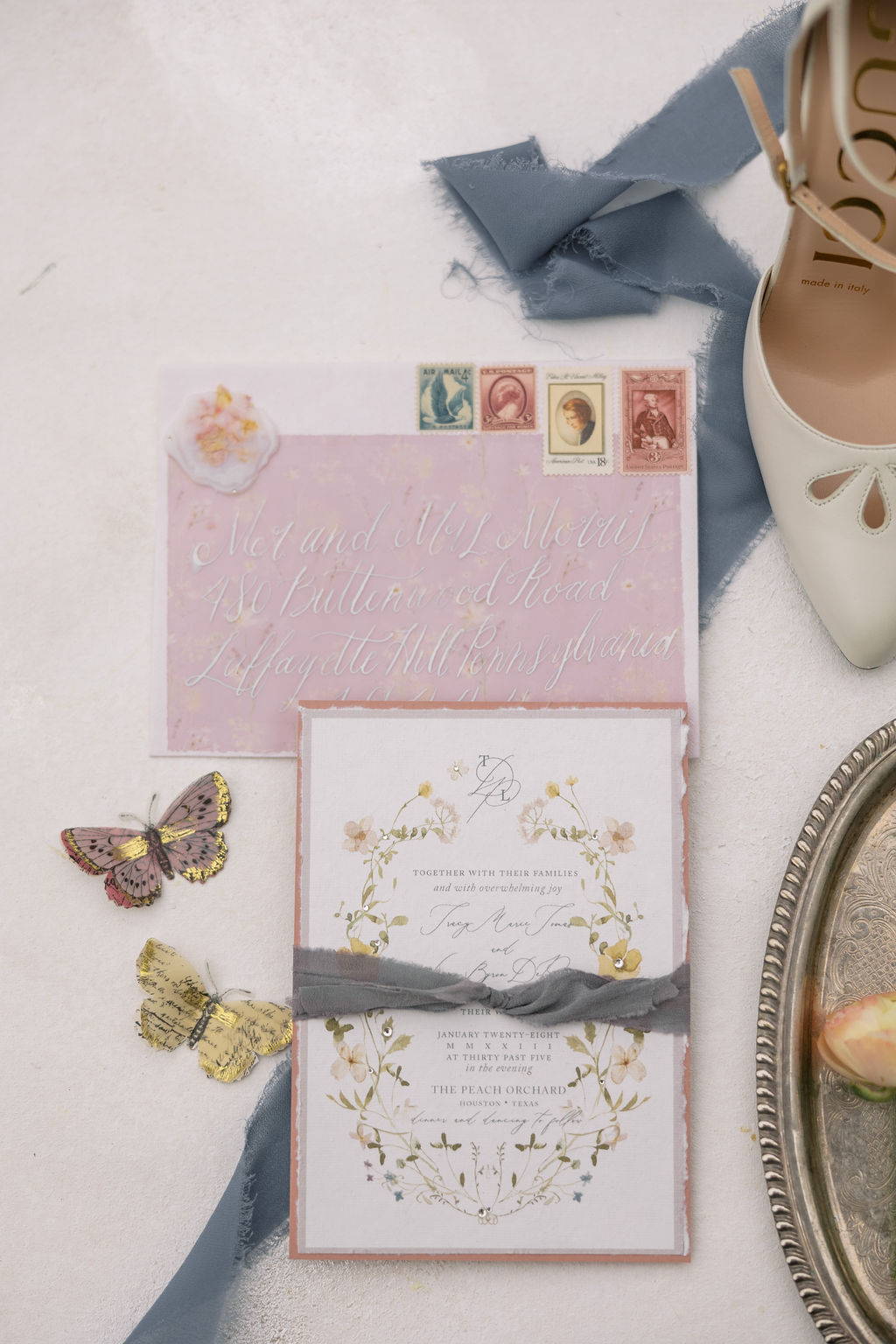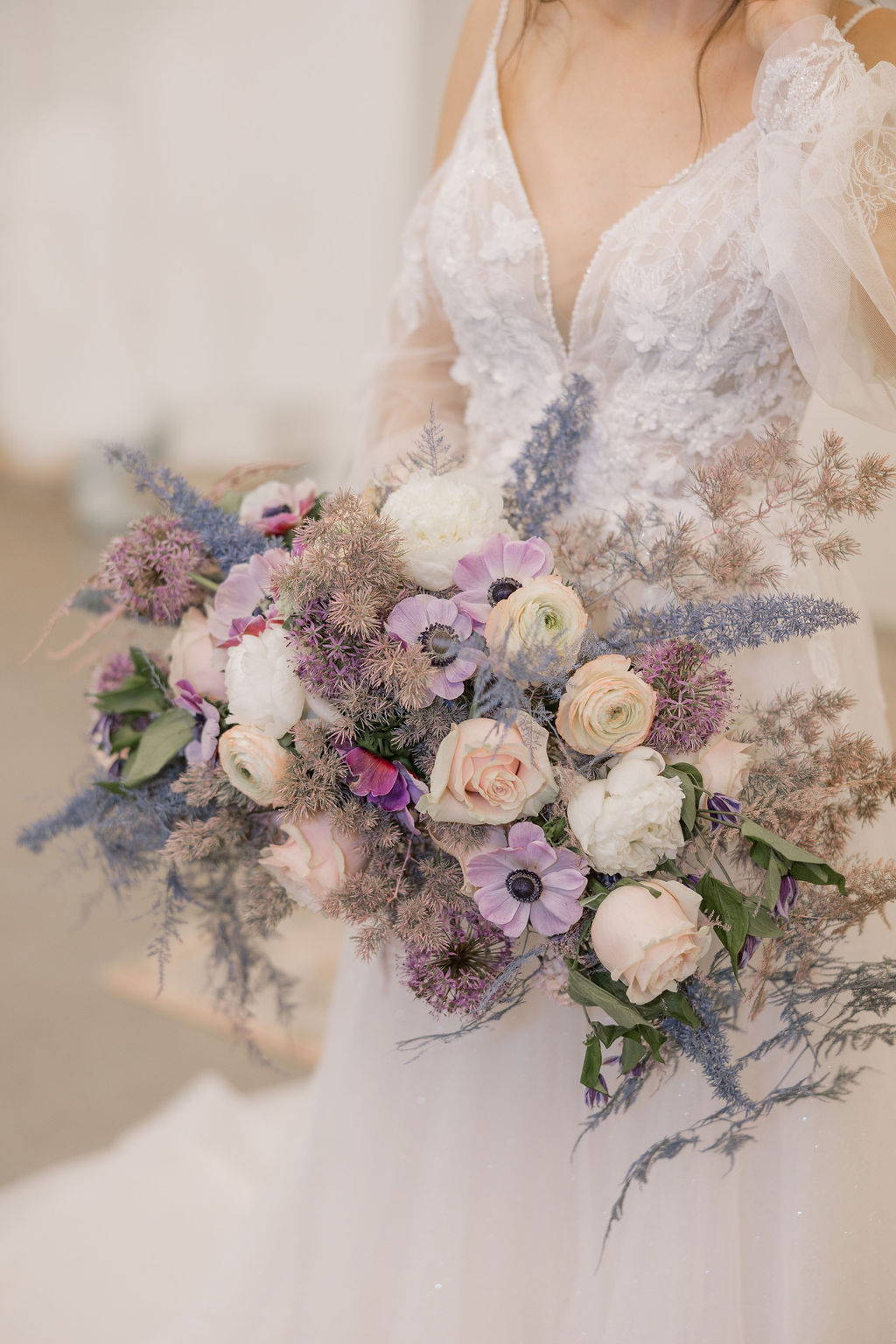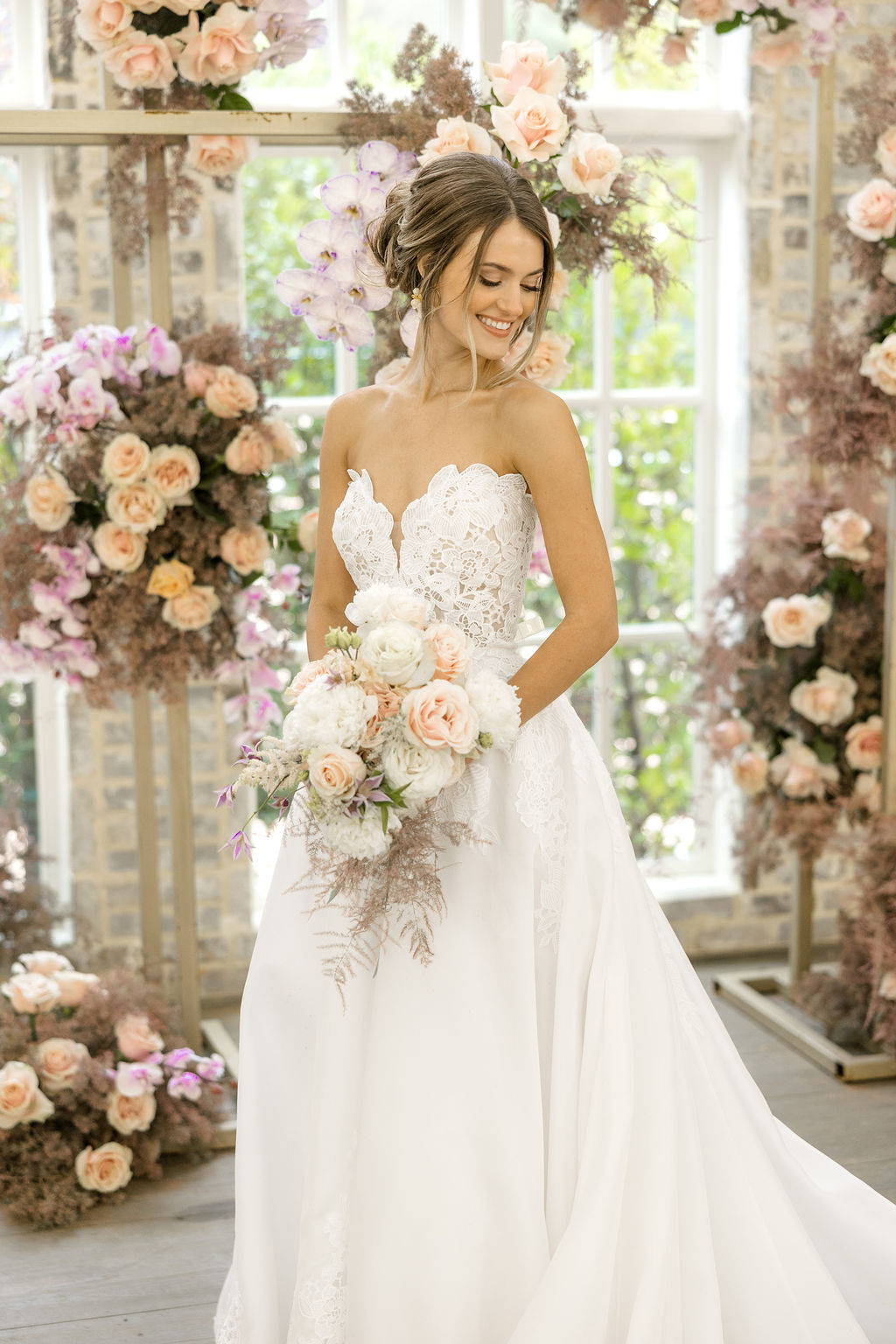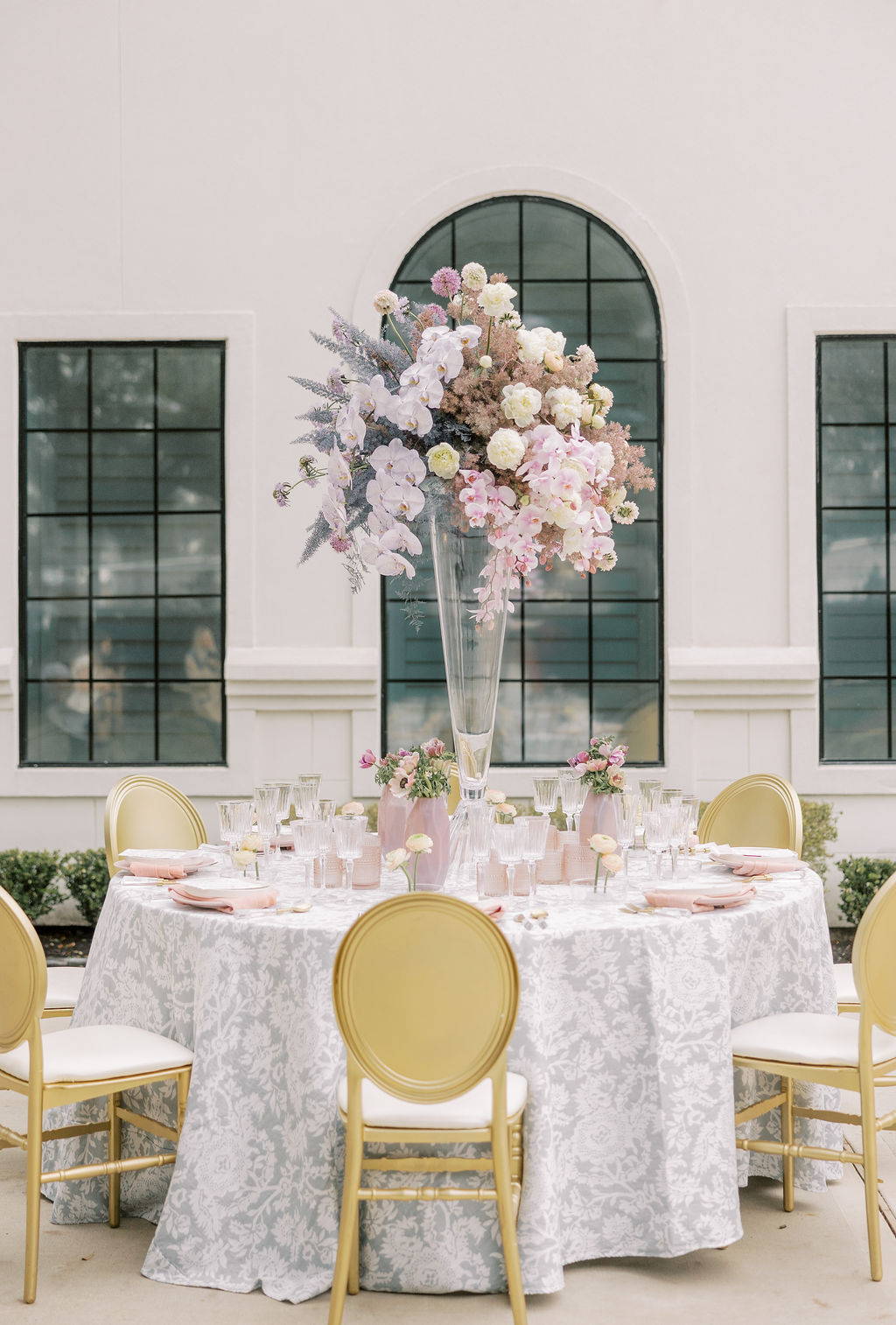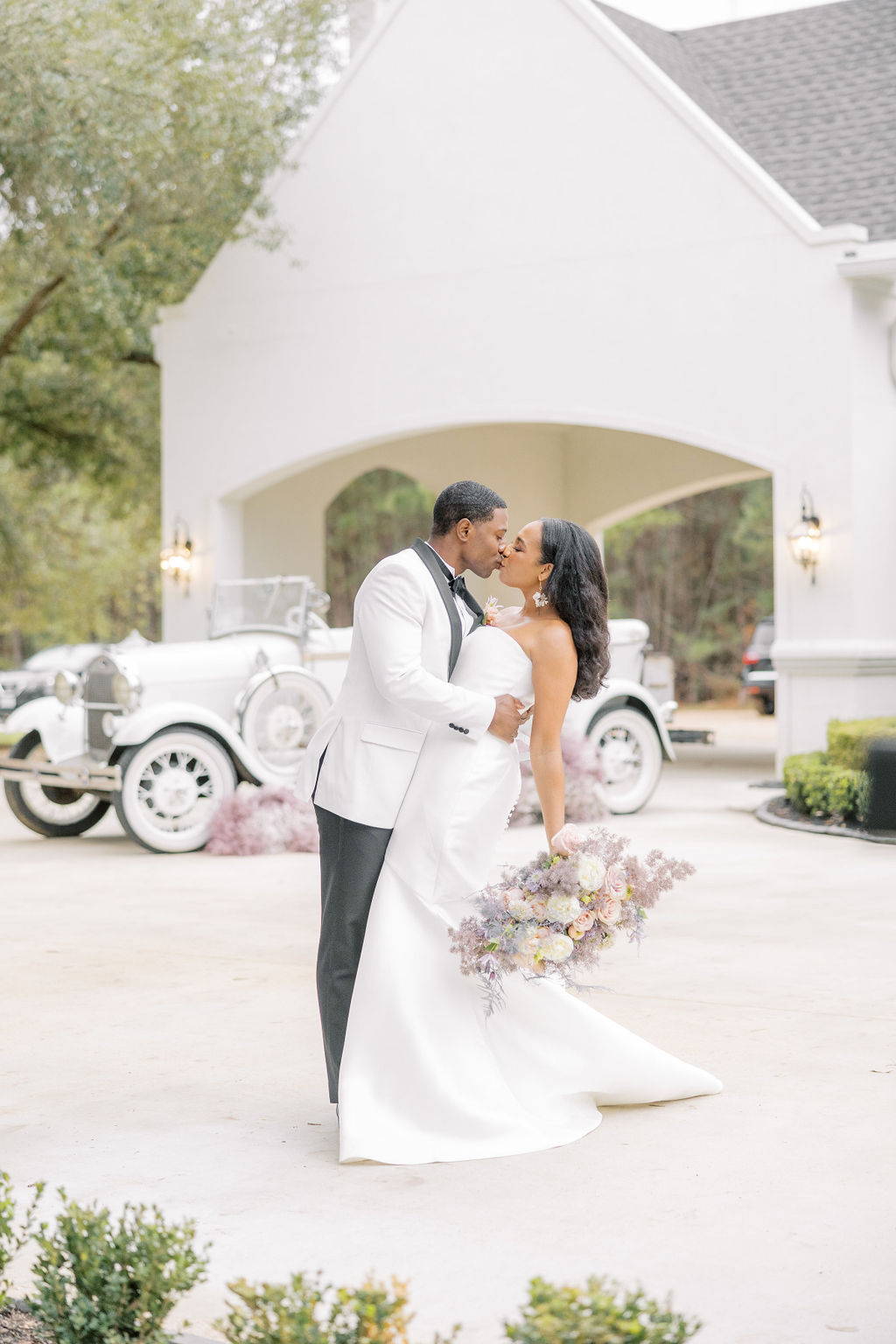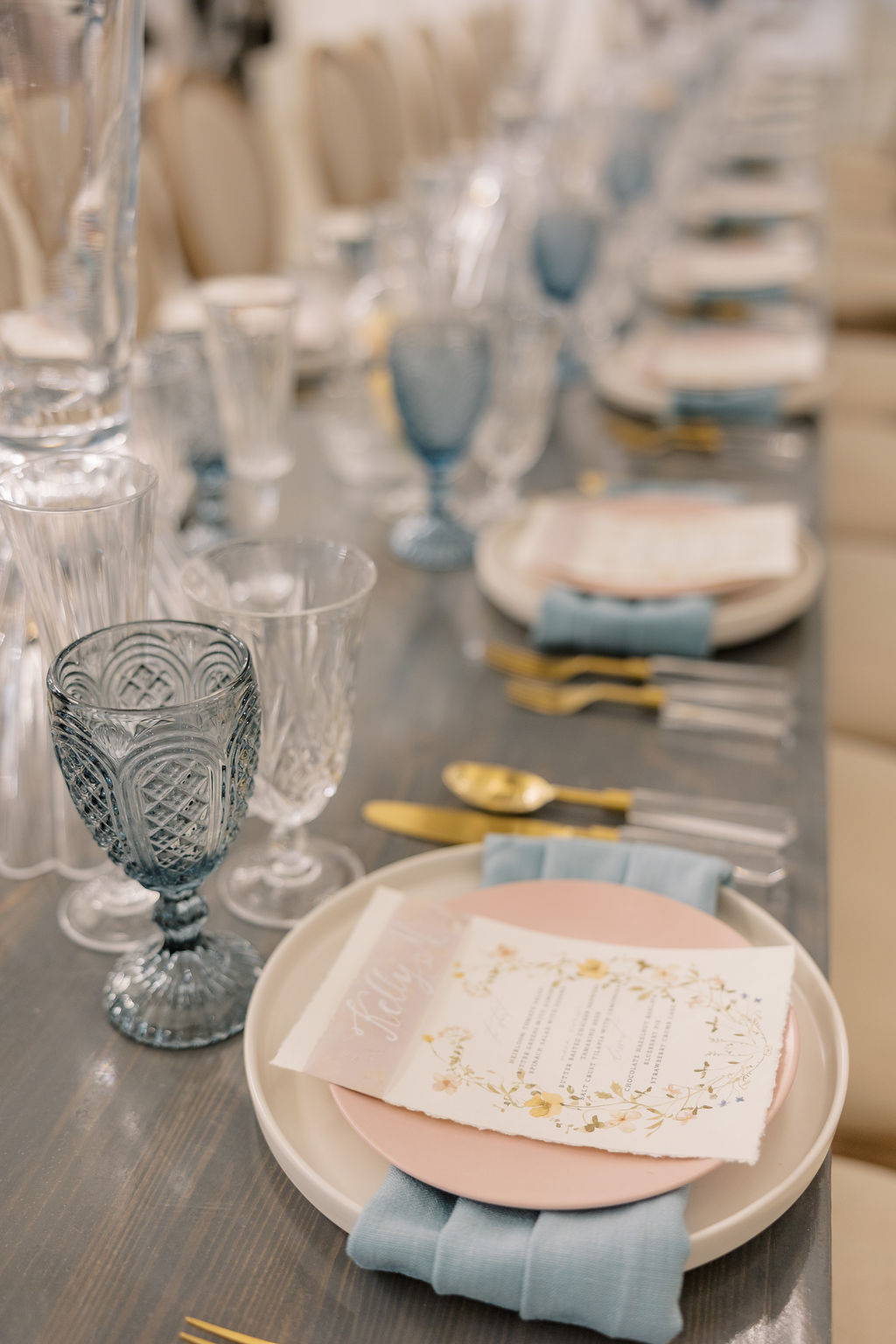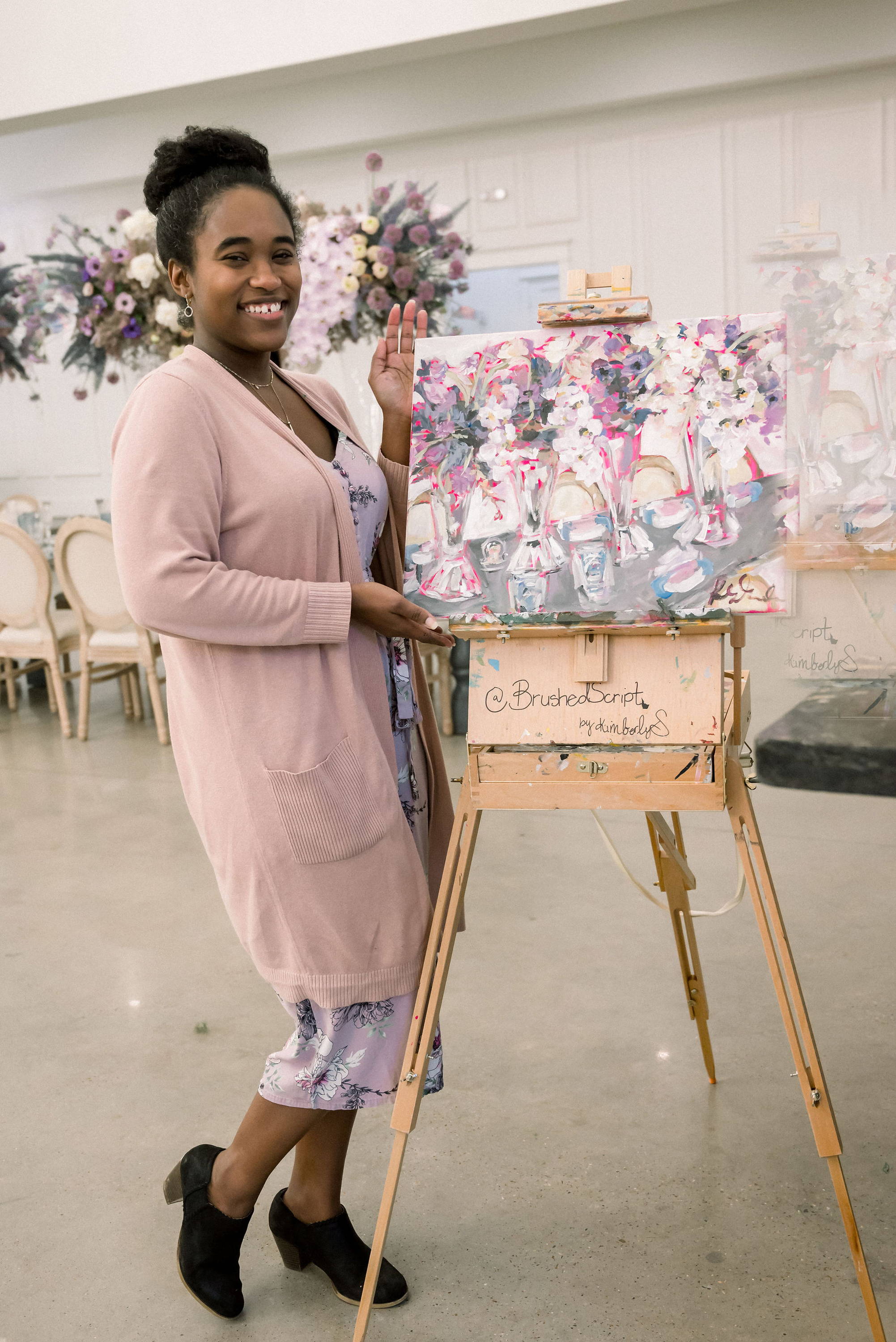 Thanks to Anh from Films by Anh Vo for this beautiful video capturing all the day 2 fun.
---
Shopping Lists & Pricing
If you are wondering what flowers and products we used to create the large centerpieces at the Atlanta tour stop, we're here to spill all the details.
Flowers: All flowers came directly from our wholesaler and flower friends over at Jetfresh Flowers.
Floral Software: We determined our recipes, flower counts, and pricing using Curate software. Full recipe coming soon on the blog post.
Containers/Hardgoods: Accent Decor provided the large glass vases and pink votives for this shoot. You can see their new line of wedding products here.
Everyone always asks how much it costs to create the large scale floral projects. The large centerpiece we created for our main reception table was $1105! Visit Curate for the full recipe link COMING SOON on the blog post here.
---
Creative Partners:
Photos featured in this blog post are provided by: Shelby Mullins Photography & Magnolia Lens Creations
Host: @styledshootsacrossamerica |Concept & Planning: @heatherbengeofficial @alexiawoolumssaa | Assistant: @charmly_co @lacedwithgraceinfo @amodernfete | Venue: @thepeachorchardvenue | Florist: @intrigue_designs Student Team | Wholesale Florist: @jetfreshflowers | Supplies: @oasisfloralproductsnamerica | Vessels & Candles: @accentdecorinc | Floral Software: @curate | Hair and Makeup: @sunkissedandmadeup | Stationery: @elephantlimbo | Cake: @susiescakes.houston | Vintage Rentals: @lovebirdsvintage | Tabletop Rentals: @whats_the_occasion | Chair Rentals: @decorbydulce | Linens: @nuagedesignsinc | Gown Salon: @belleamebridalhouston | Colorful Gown: @styled.gowns | Live Wedding Painter + painted bottles & flutes: @brushedscript | Bar: @bar.1901 | Ring Boxes: @lovelyringboxes | Styling Mats: @theflatlaysstyler | Models: @adventuresincopeland | @carlibjohn @tyler_john24 @briannajoydennie | #styledshootsacrossamerica #intrigueacrossamerica
---
Special thanks to our Intrigue Across America tour sponsors: