Texas Times Two
We love Texas so much that we decided to visit two cities in Texas on our tour this year. So, from Houston, we made the 6 hour road trip to Dallas, which was more than worth the wait. Brighton Abbey is an elegant estate venue with a beautiful glass chapel surrounded by enchanting woods and gardens. This 5-acre oasis features a beautiful reception space with soaring chandeliers, picturesque balconies and a stunning event lawn surrounded by water features. Basically, it was the perfect spot to fill with flowers, flowers and more flowers!
Day 1 - Social Media Masterclass
The first day of our two day event starts with the social media masterclass, where Sarah teaches the techniques she used on social media to grow her floral business into the blooming powerhouse it is today. The class this day opened up in the soaring chapel where we had introductions and shout outs to our co-host Justine Flowers. Then the class moved to the ballroom where attendees collected social media content for the year!
Fun Fact: We purposely picked red and pink floral color for this tour stop as a nod to the upcoming Valentine's Day holiday!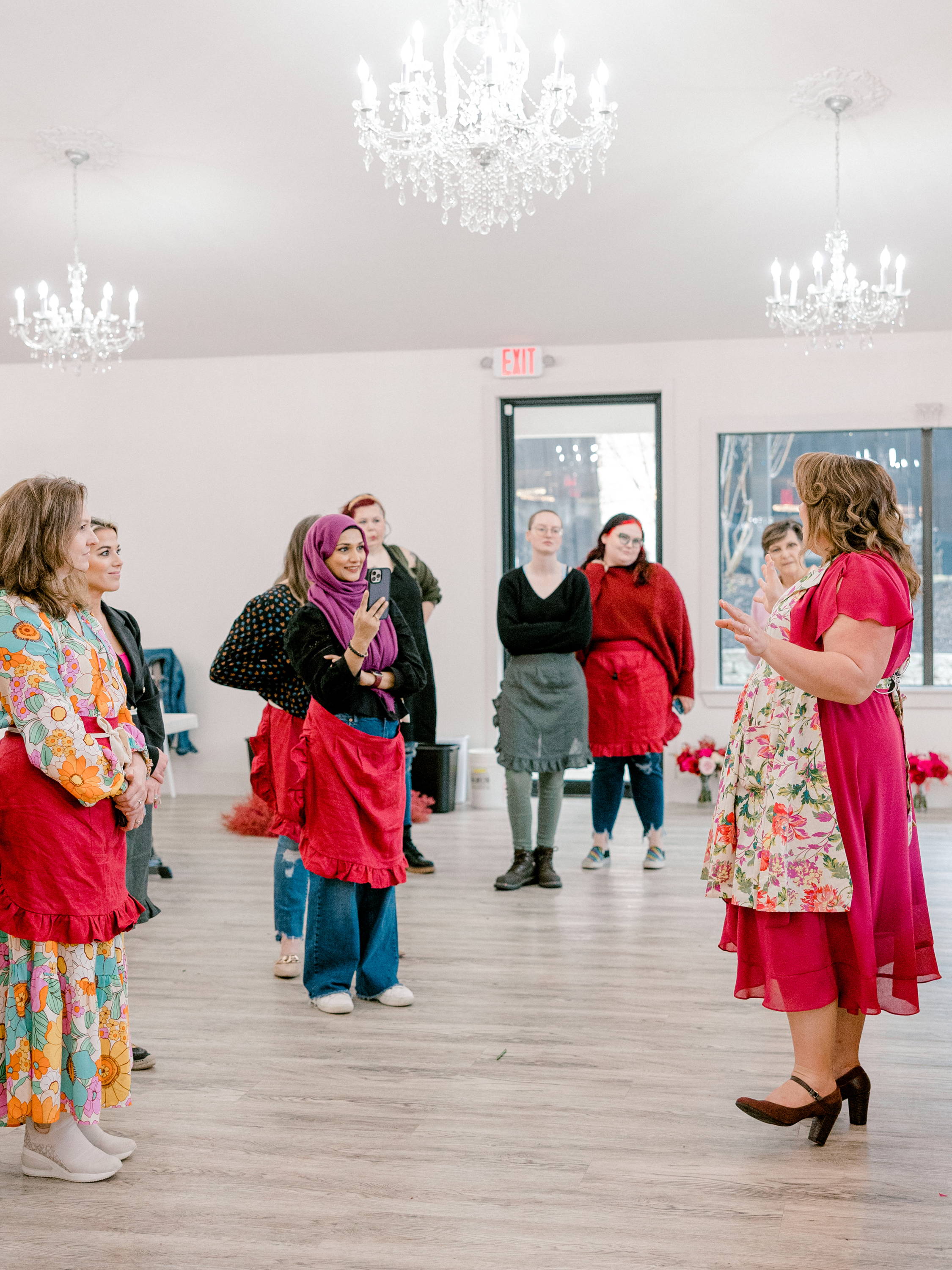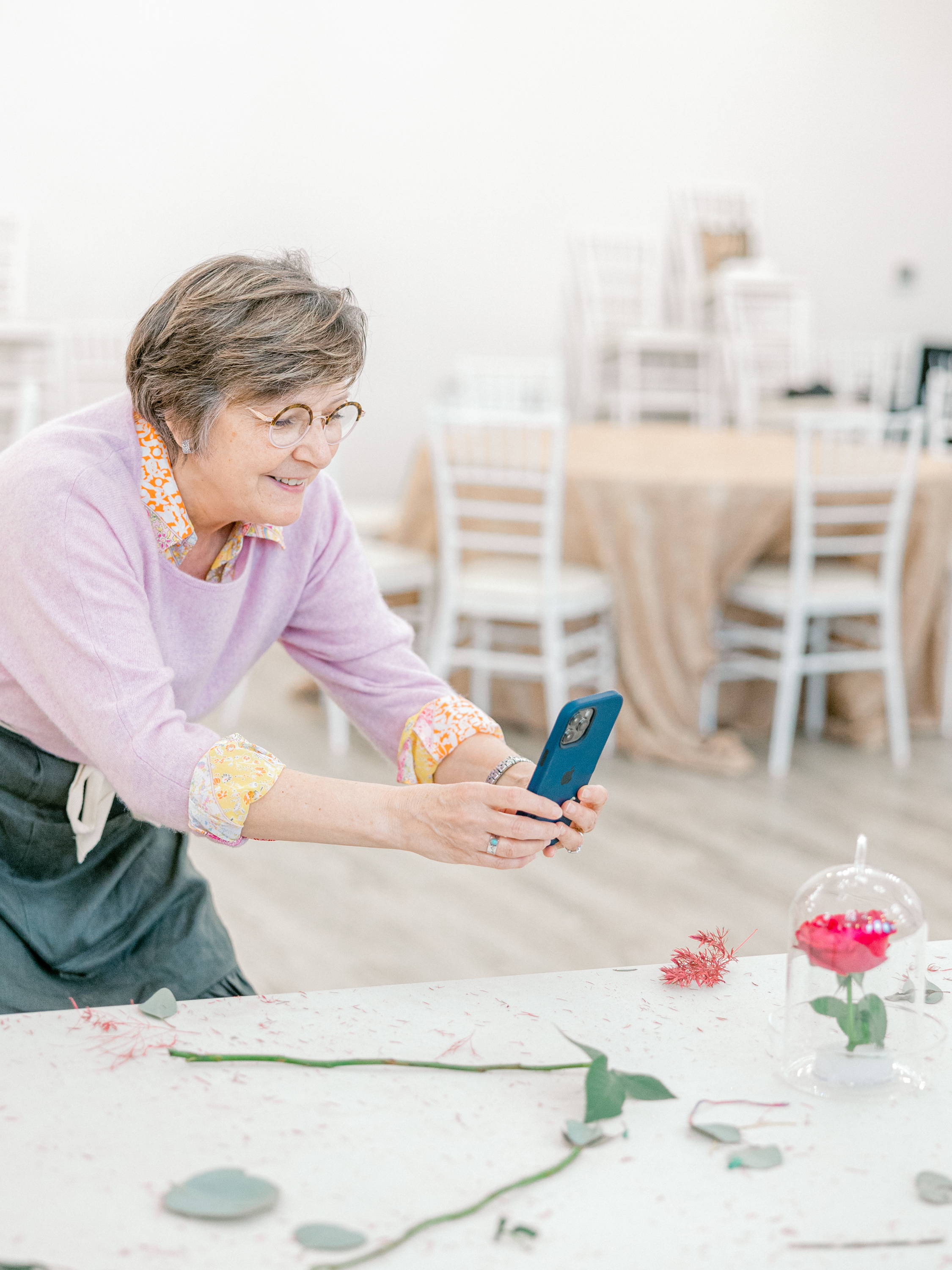 Day 2 - Luxury Floral Masterclass
As wedding florists, we all know the addage that the show must go on whether rain or shine. Luckily, our venue has so many stunning indoor locations that we were able get all of our flowers up and on display in a simple stunning way. Our installation was done inside on the pillars in the ballroom, and our tablescape done on tables by the big floor to ceiling windows, which just let in so much natural light and made the pink colors really pop in photos!
Fun fact: An attendee we met at Intrigued Exprience 2022 brought in minature donkeys for our photoshoot --- AND another attendee brought in a flower truck for the day. We love this community an all the surprises they provide on tour.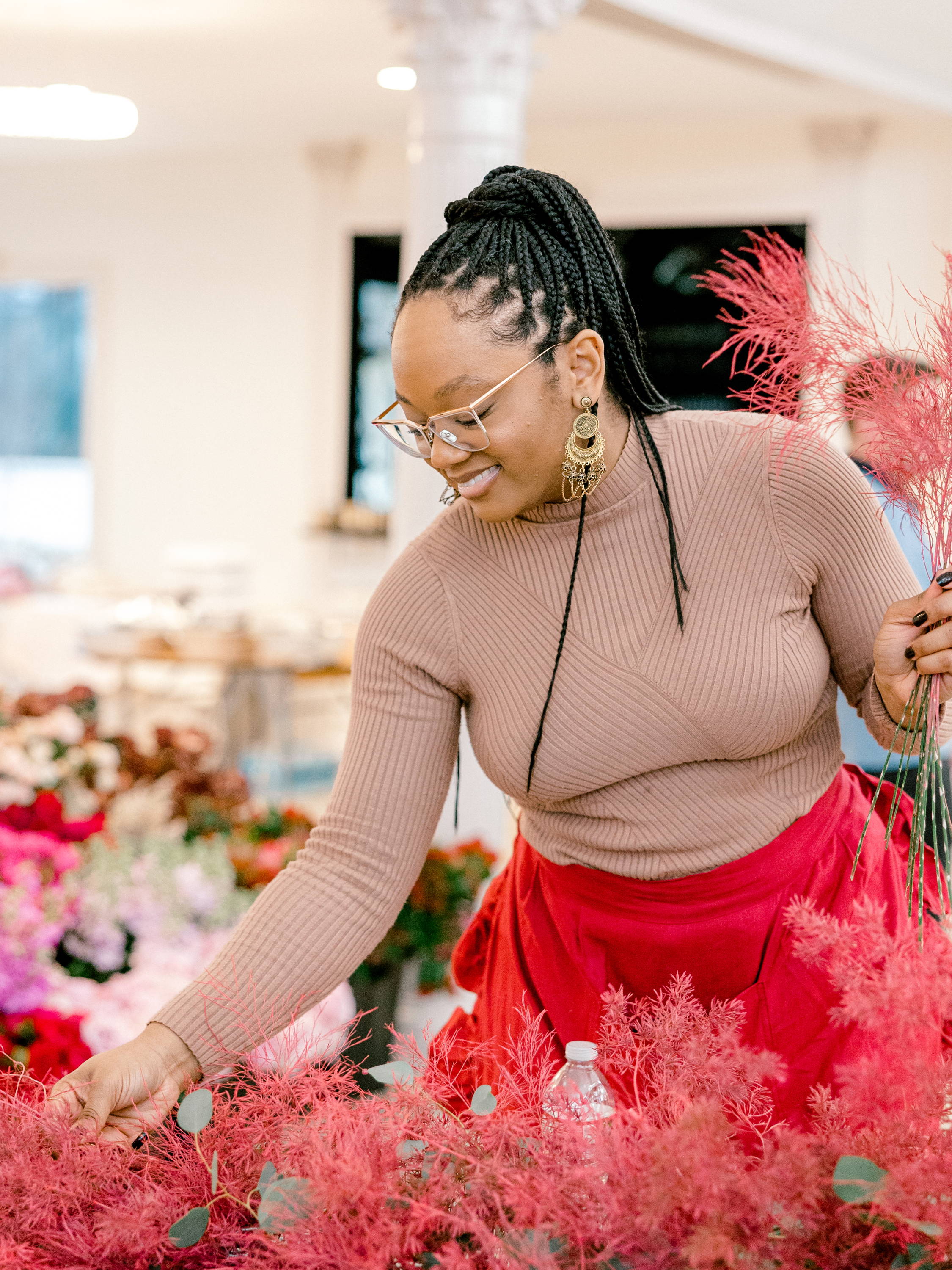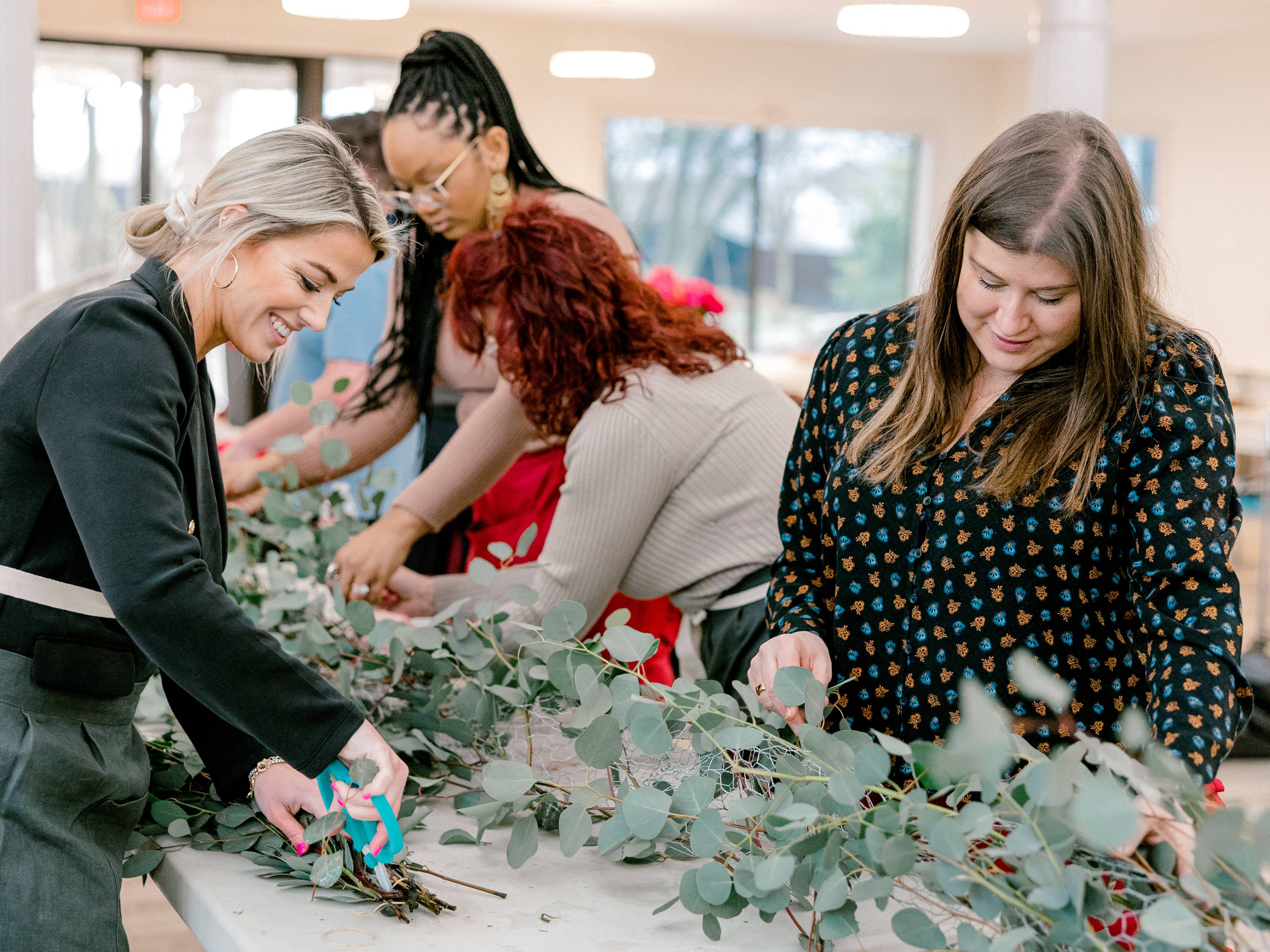 After day 2 wrapped, the Styled Shoots Across America photographers came in to photograph all of the beautiful florals and decor, along with the help of stunning models. Attendees of the workshops get full access to all professional photos once galleries are completed, which means hands were filled with flowers, minds with inspiration, and portfolios with photos!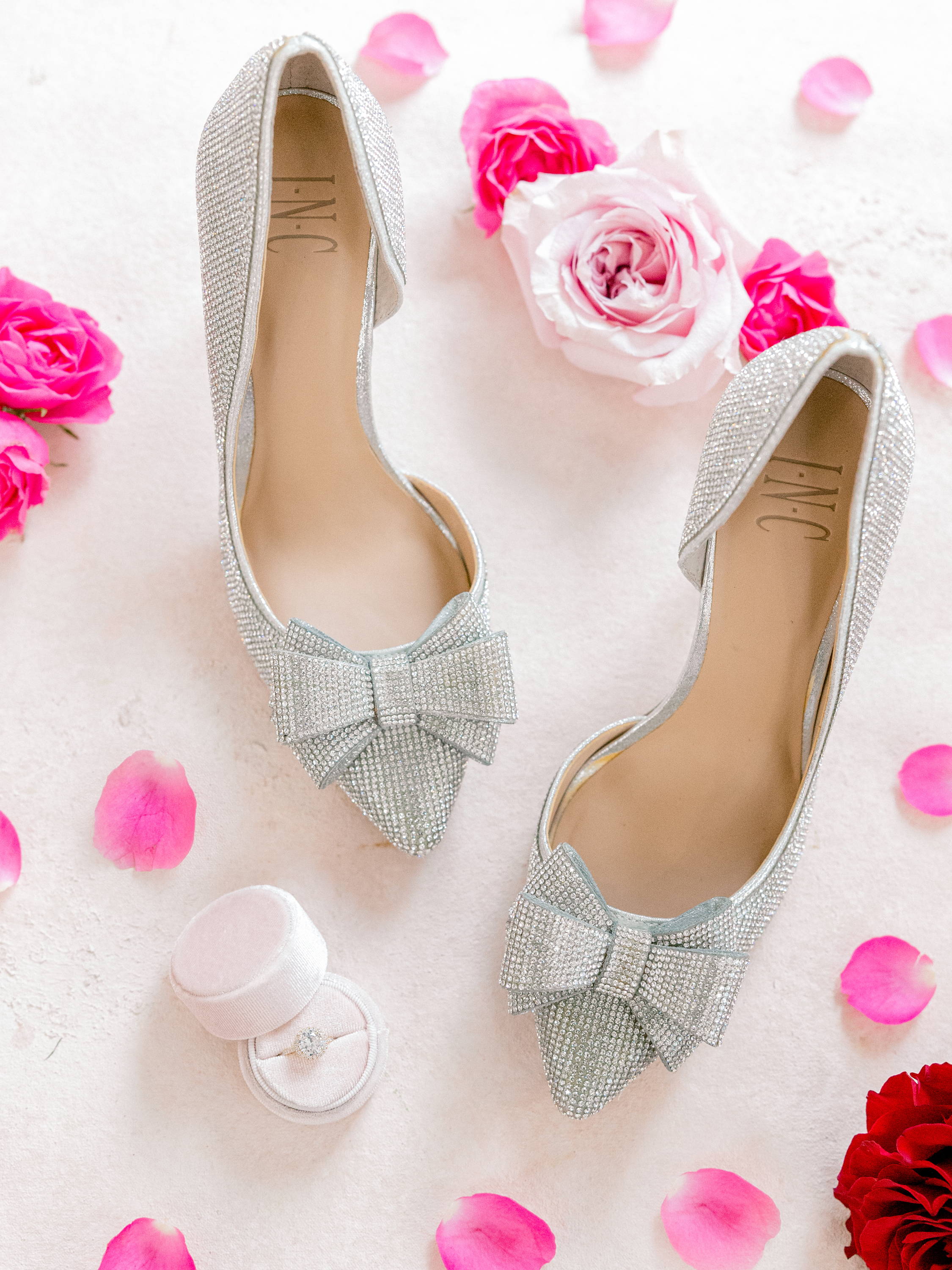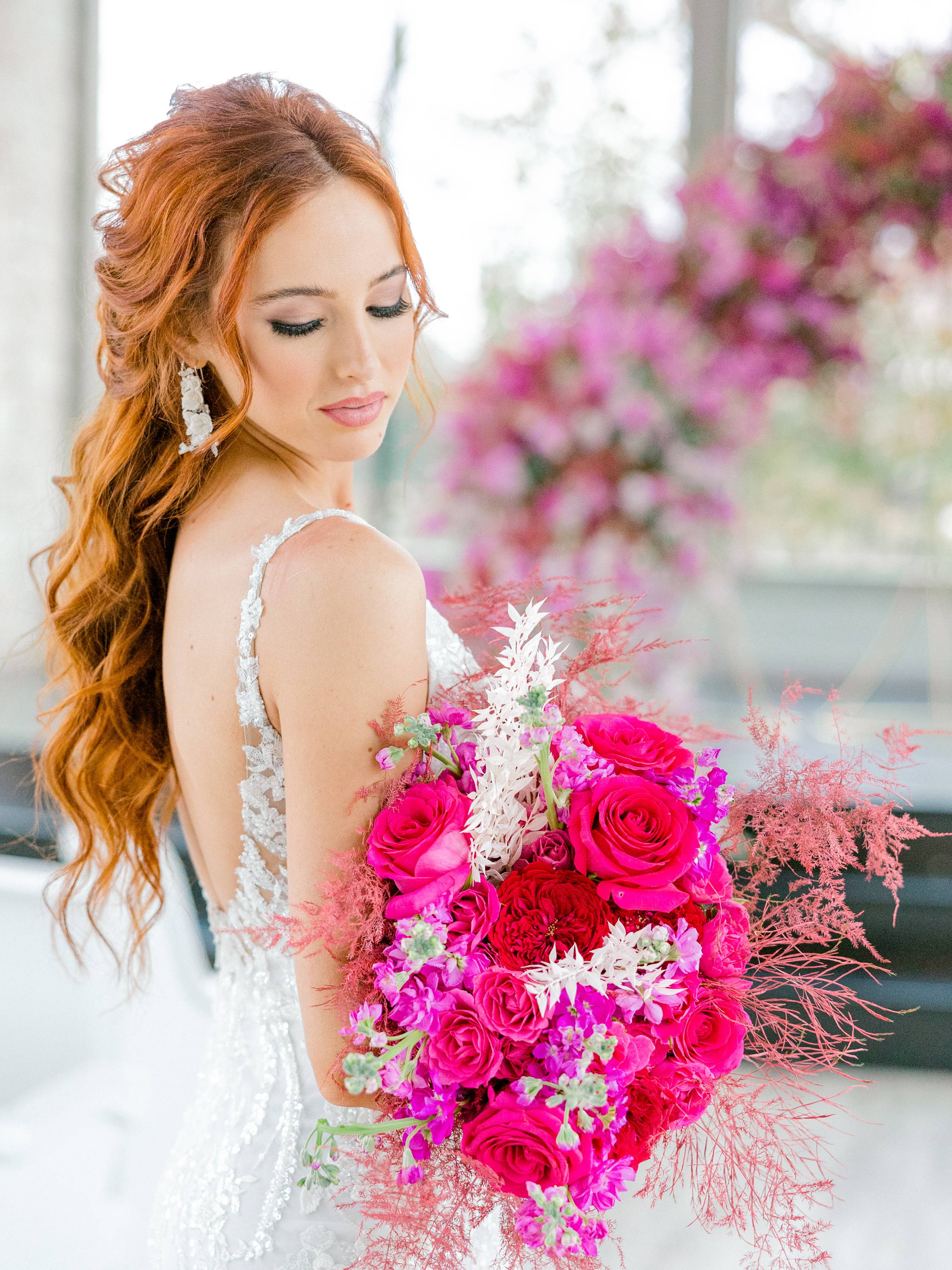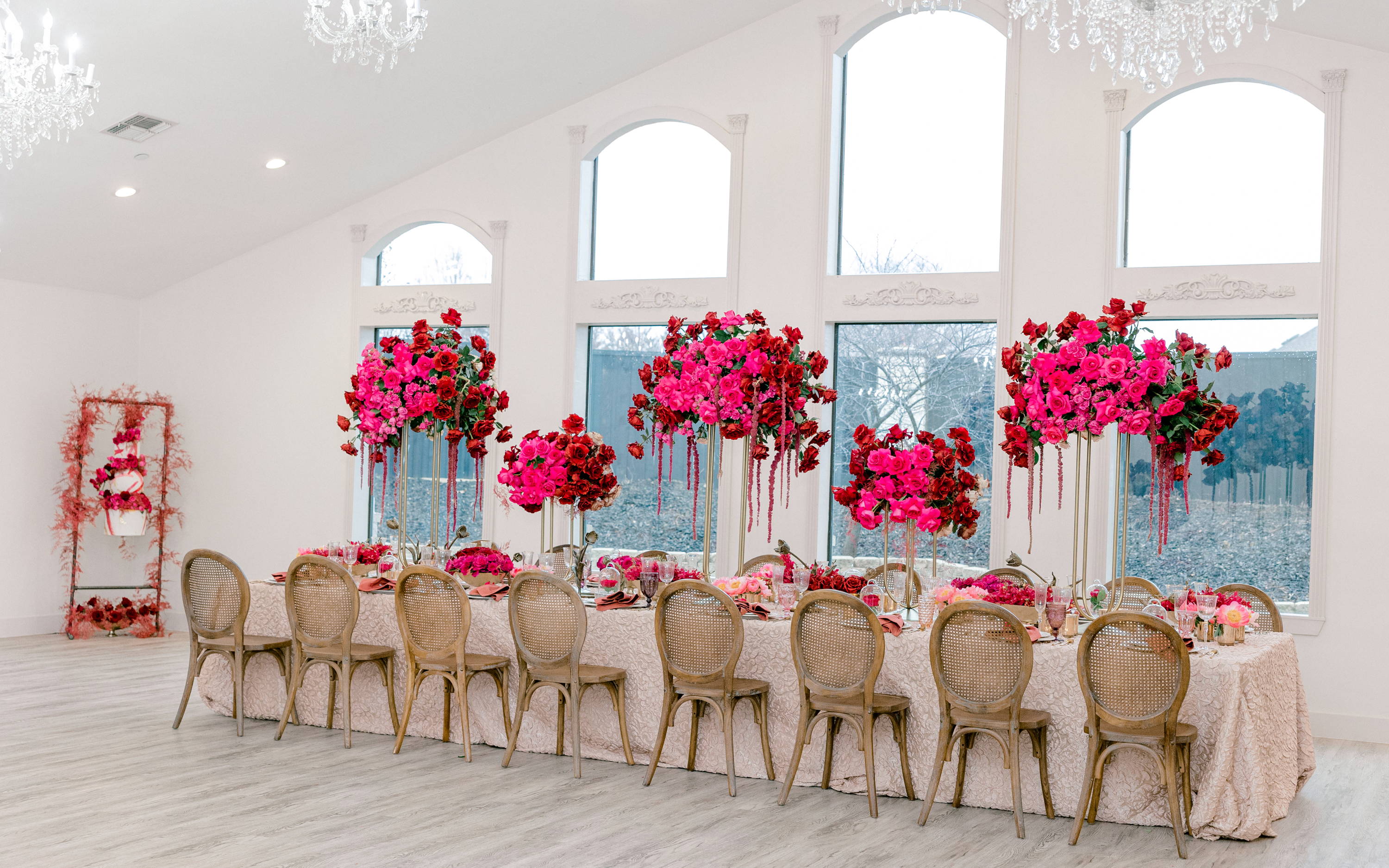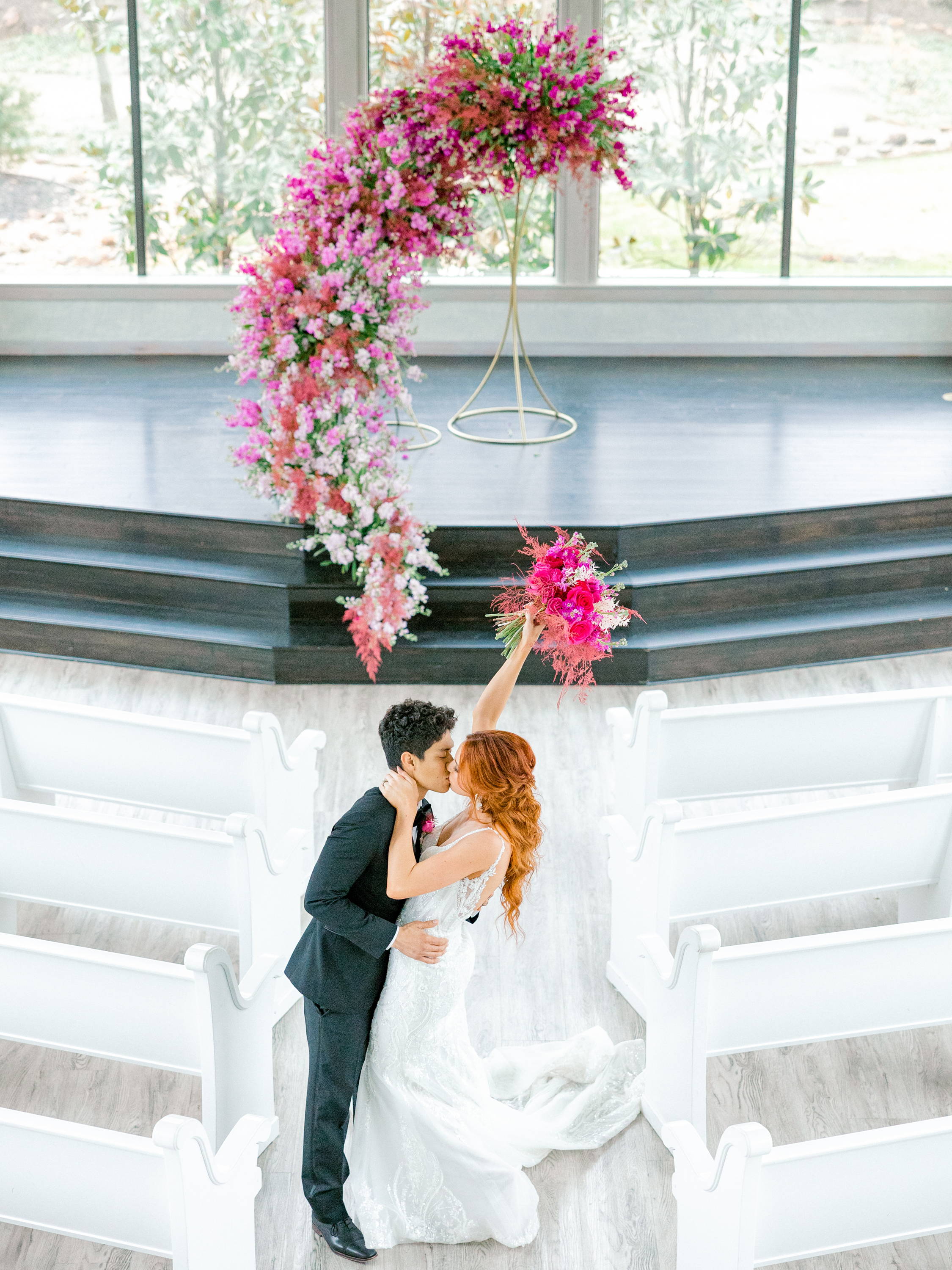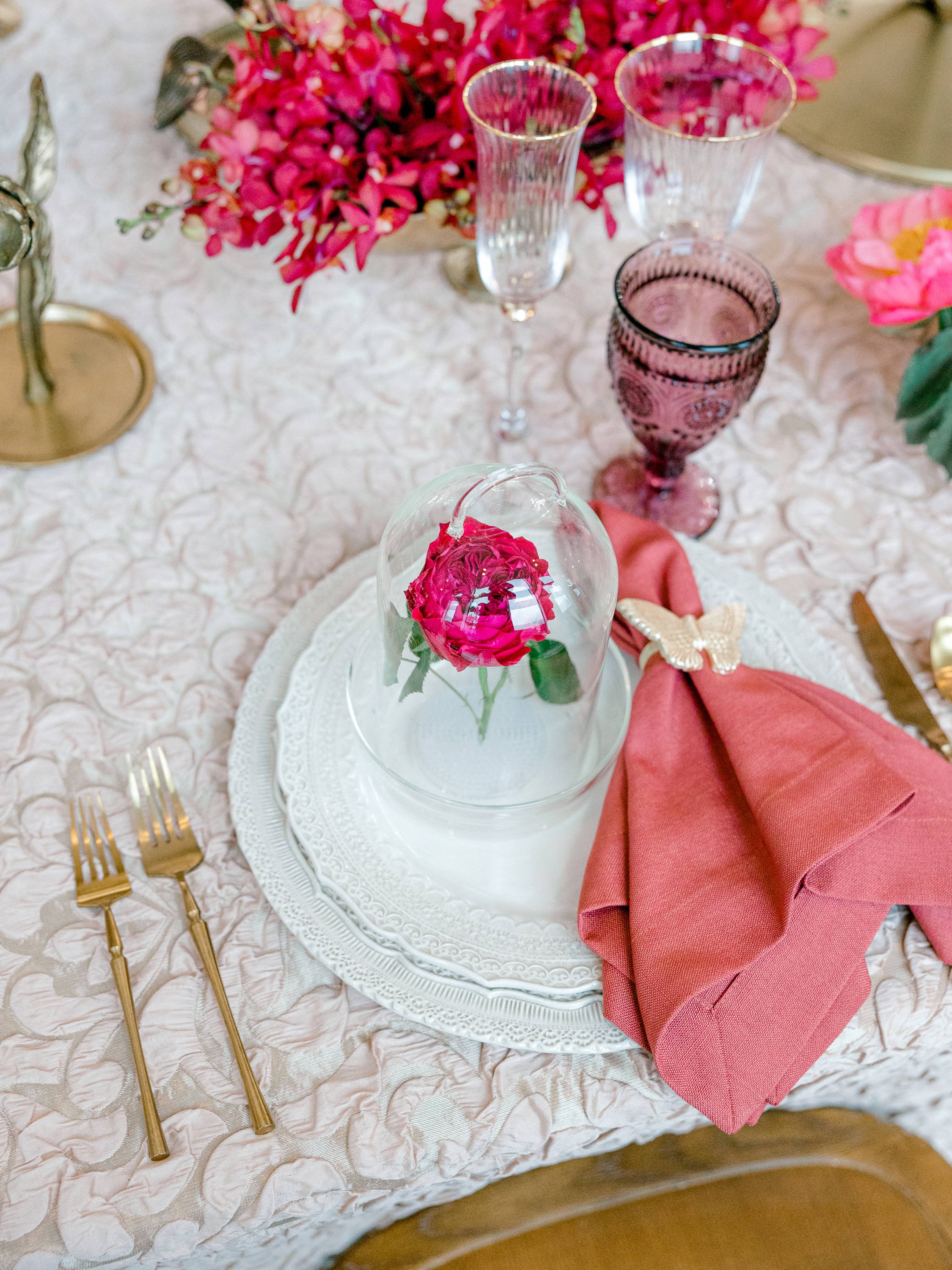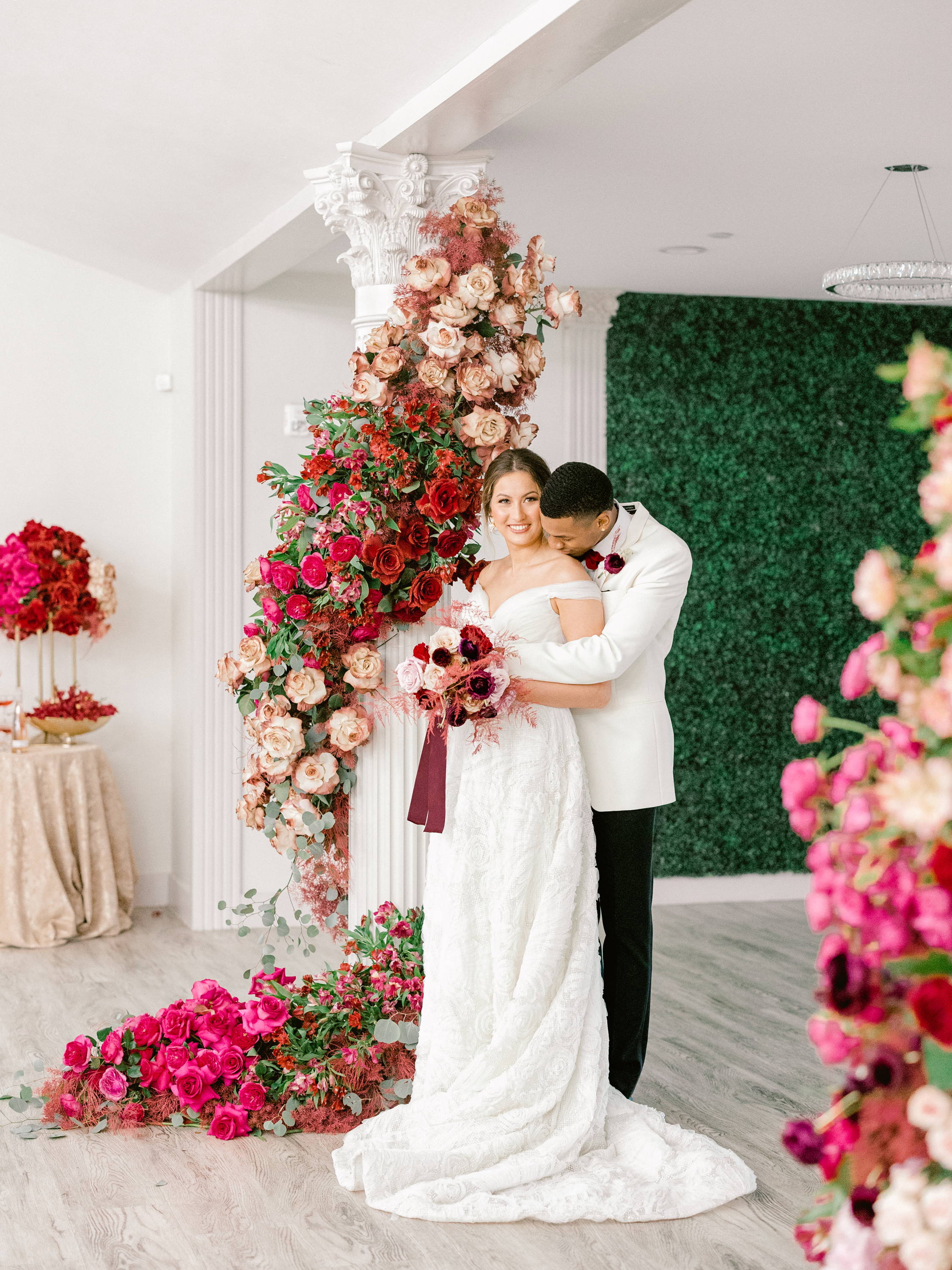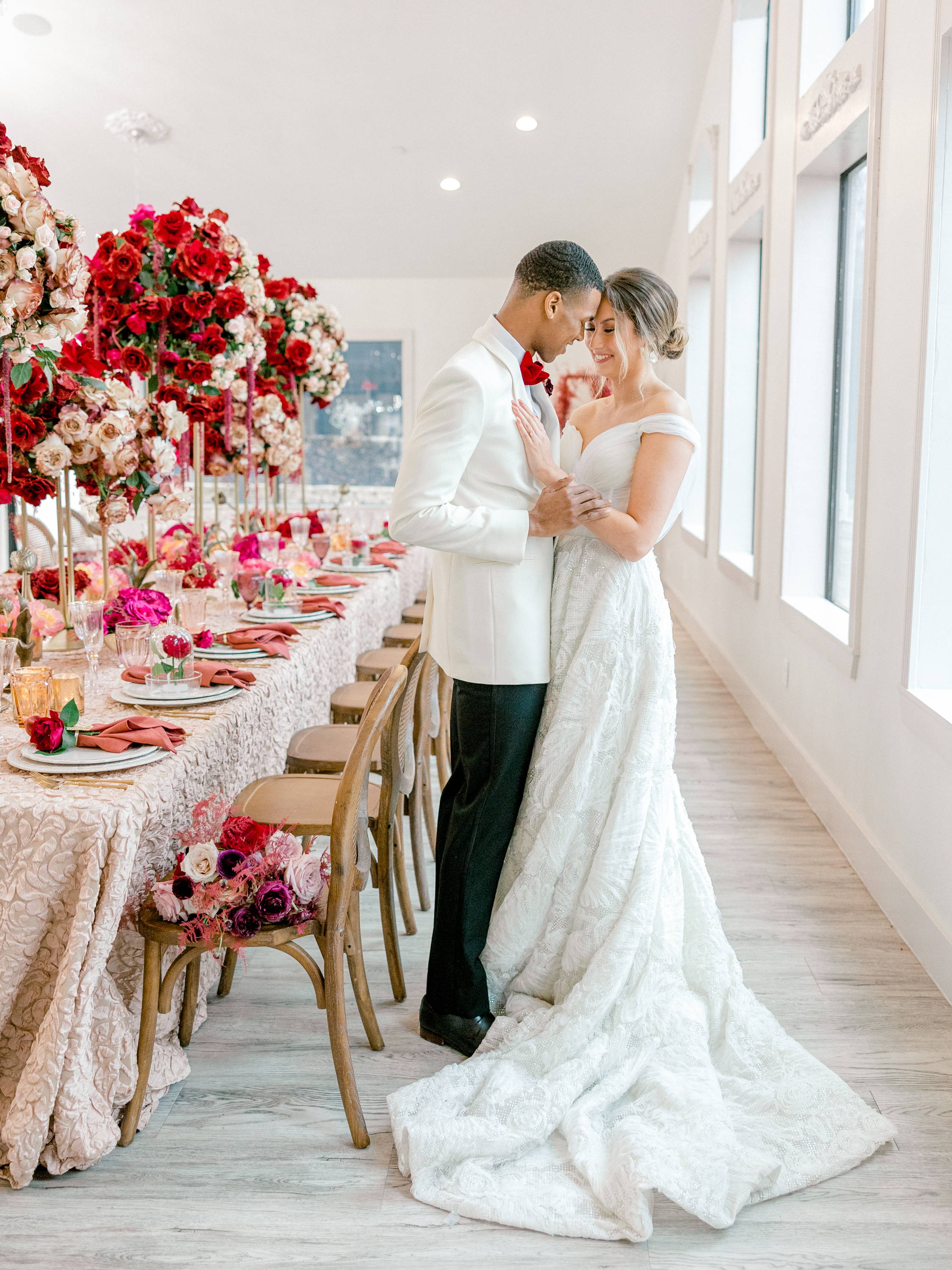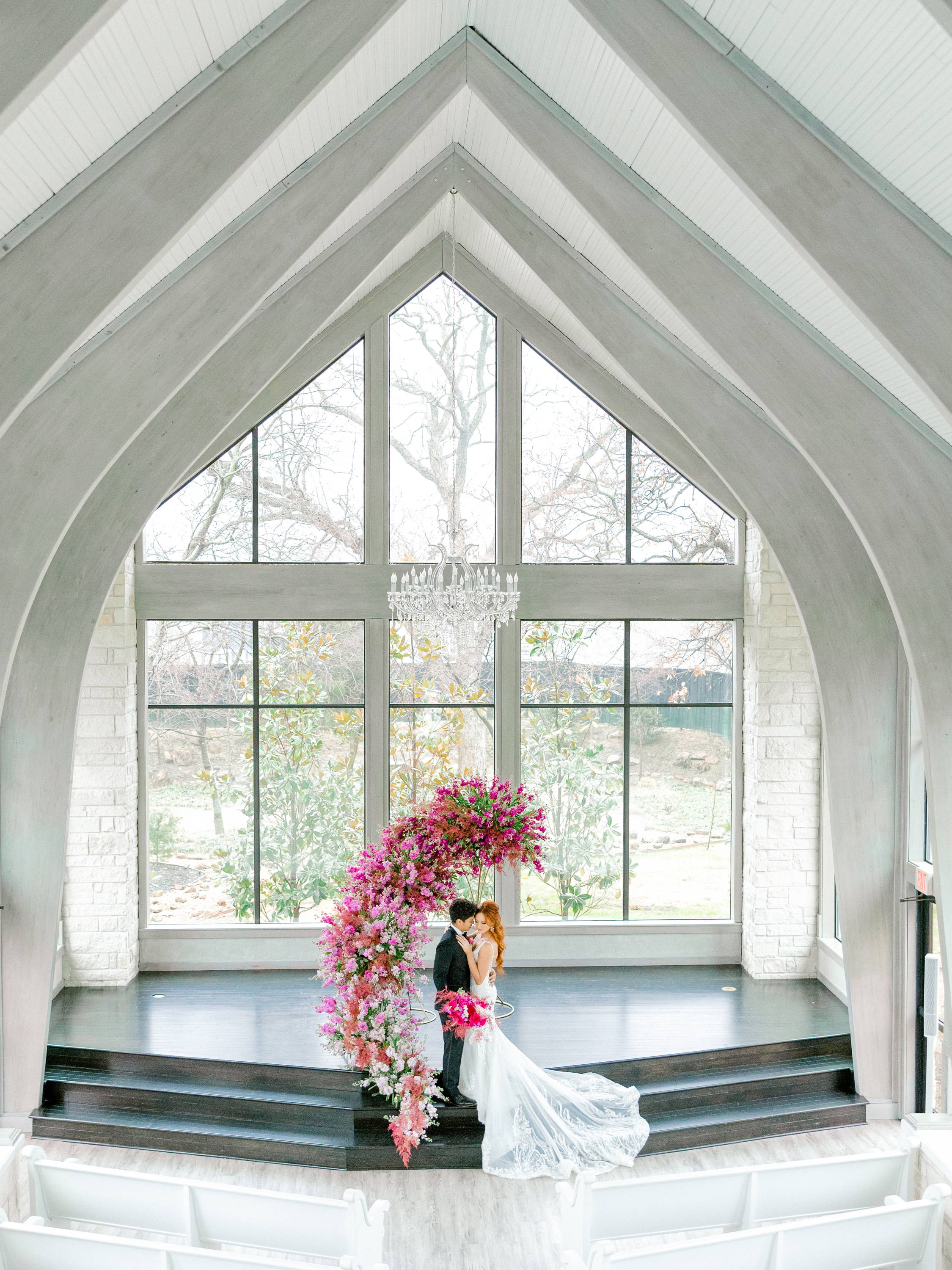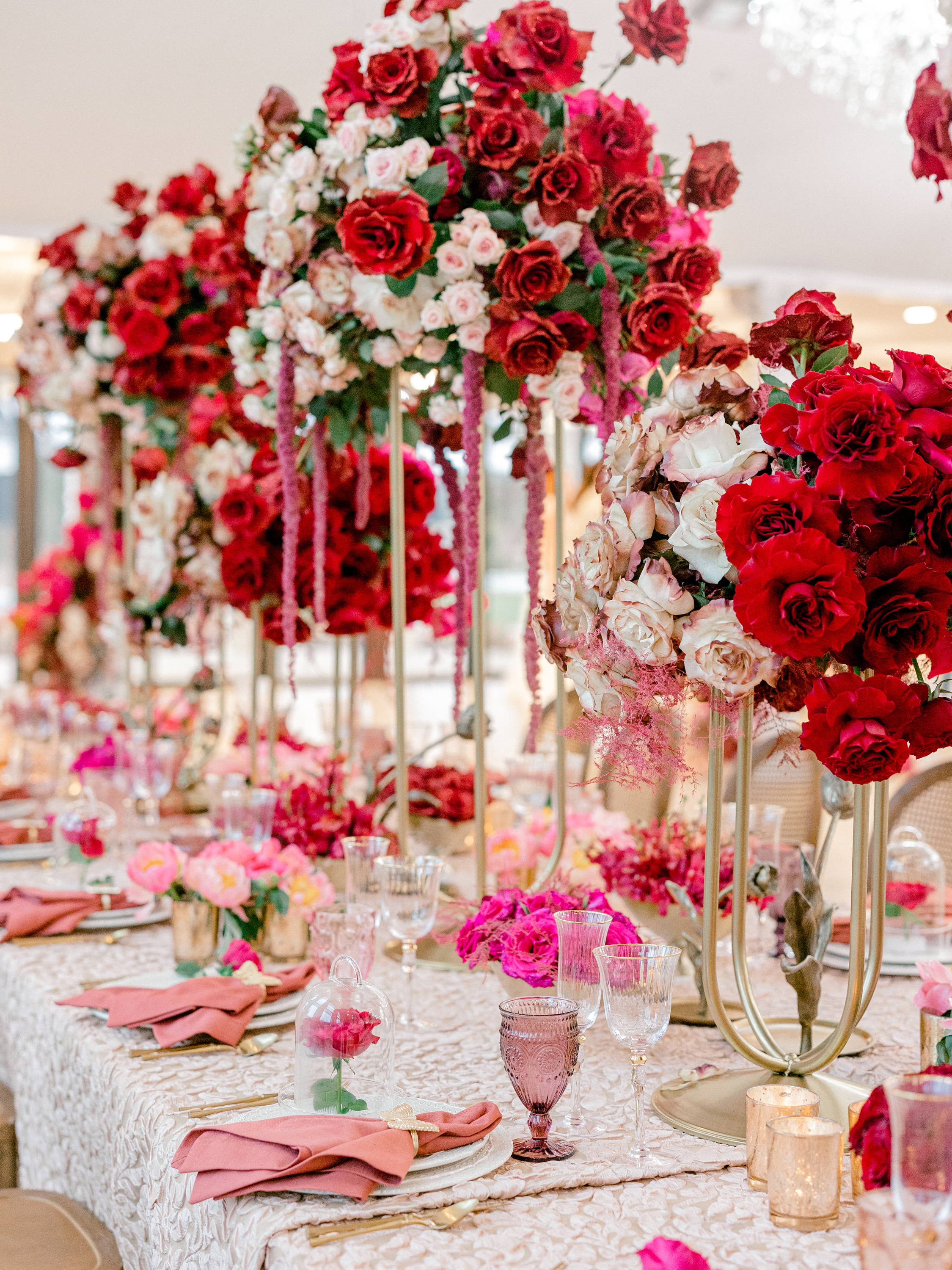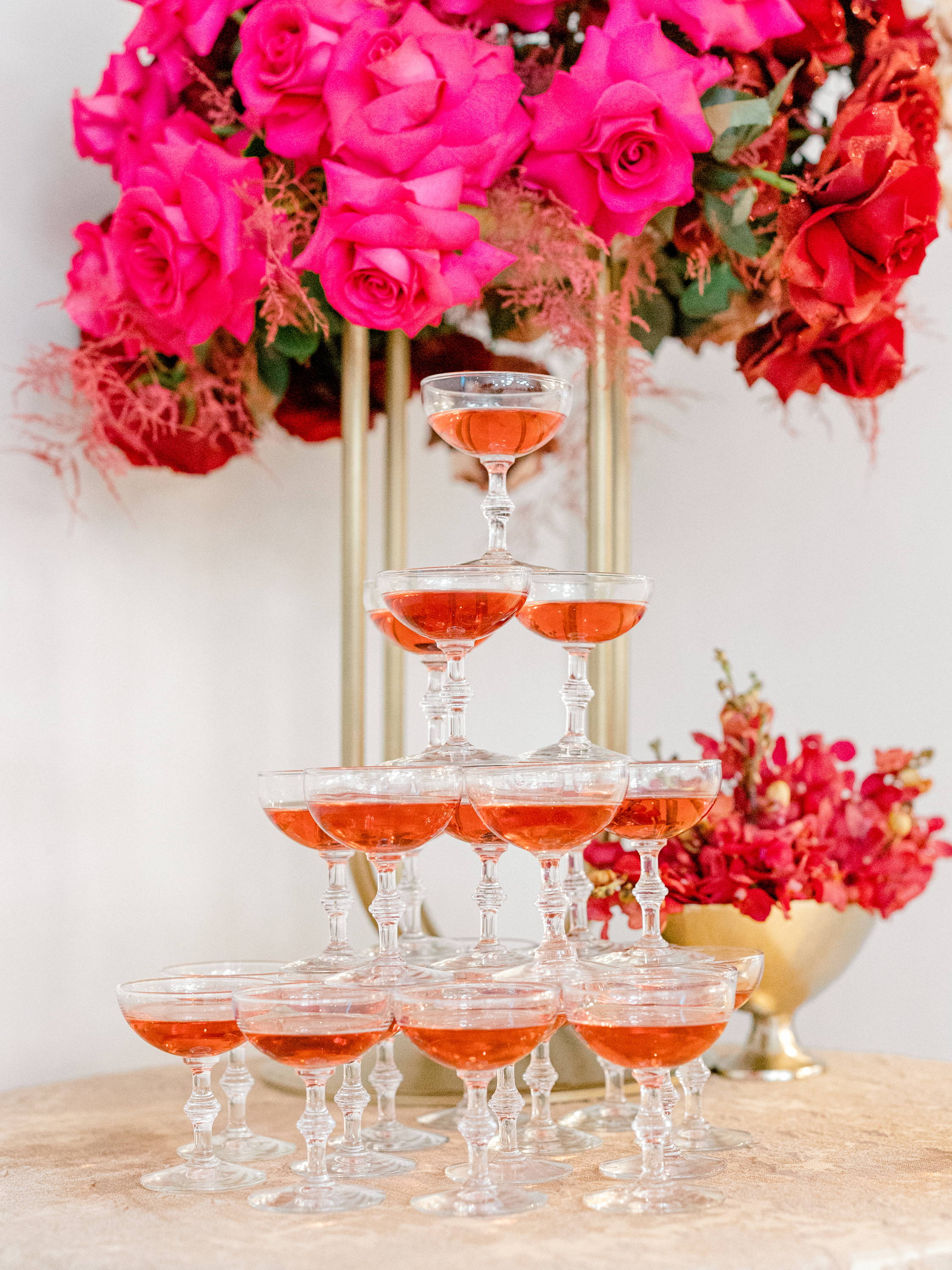 Thanks to Anh from Films by Anh Vo for this beautiful video capturing all the day 2 fun.
---
Shopping Lists & Pricing
If you are wondering what flowers and products we used to create the large centerpieces at the Atlanta tour stop, we're here to spill all the details.
Flowers: All flowers came directly from our wholesaler and flower friends over at Jetfresh Flowers.
Floral Software: We determined our recipes, flower counts, and pricing using Curate software. Full recipe from Curate HERE.
Containers/Hardgoods: Accent Decor provided the large glass vases and pink votives for this shoot. You can see their new line of wedding products here.
Everyone always asks how much it costs to create the large scale floral projects. Want to know what it cost to create the Hourglass Ceremony Installation? Visit Curate for the full recipe link HERE.
---
Creative Partners:
Photos featured in this blog post are provided by: Kaitlin St. Cyr Photography
Host: @styledshootsacrossamerica | Concept & Planning: @heatherbengeofficial @alexiawoolumssaa | Assistant: @charmly_co @amodernfete | Venue: @brightonabbeyvenue | Florist: @intrigue_designs Student Team | Wholesale Florist: @jetfreshflowers | Supplies: @oasisfloralproductsnamerica | Vessels & Candles: @accentdecorinc | Floral Software: @curate | Hair and Makeup: @sunkissedandmadeup | Stationery: @momental | Cake: @thedulceexperience | Rentals: @royaleventrentalsdfw | Linens: @nuagedesignsinc | Gown Salon: @elizabethleebridal | Colorful Gowns: @styled.gowns | Flower Truck: @peacock_farmandflower | Drink Donkeys: @allthingsthatbloomcp | Ring Boxes: @lovelyringboxes | Styling Mats: @theflatlaysstyler | Models: @mrshannarivera @itstheriveras @laurenklaehn @majortaylor_ @marissa.sisemore | #styledshootsacrossamerica #intrigueacrossamerica
---
Special thanks to our Intrigue Across America tour sponsors: