Tickets Available Soon! Sign up for early access!
---
In this two day class, we'll deep dive into flower choices, floral design, installation mechanics, production techniques, wedding day strategies, client consultations, pricing and EVERYTHING you've ever want to know about bringing your couples' blooming floral installations to life!
Each day is carefully cultivated to provide you with everything you will need to fully open your mind and absorb the inspiration, learn with excitement and exude confidence. All you need to do is come prepared to learn, grow, and bloom bigger and brighter than ever before!

Spend 2 days with Intrigue, and leave with the power to take your floral designs to the next level. Fill out the form below to be notified when tickets become available.
---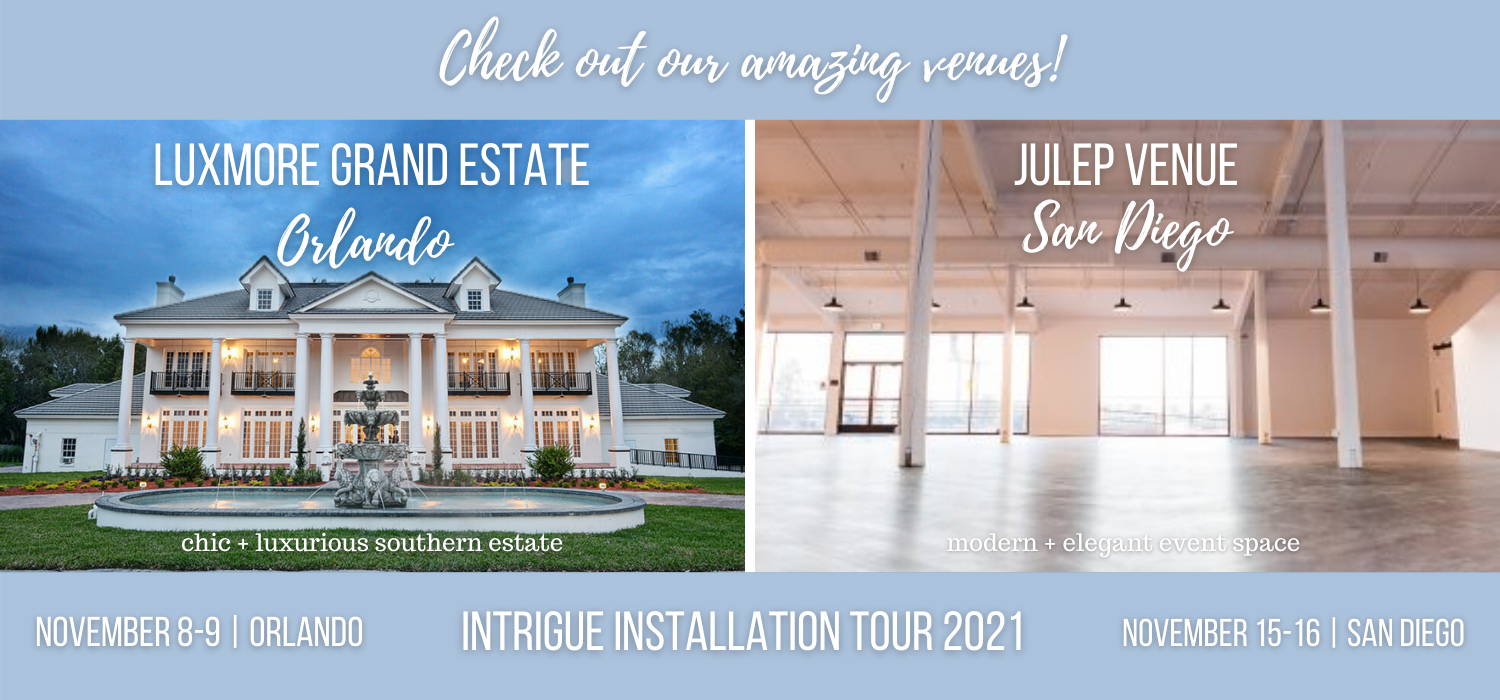 ---
Thank you to our amazing sponsors: