The 2023 Tour BEGINS!
The Intrigue Across America Tour 2023 started in Atlanta, Georgia, one of our favorite cities. We were hosted by the stunning Whitlock Inn in Marietta, a charming abode that we packed full of floral surprises!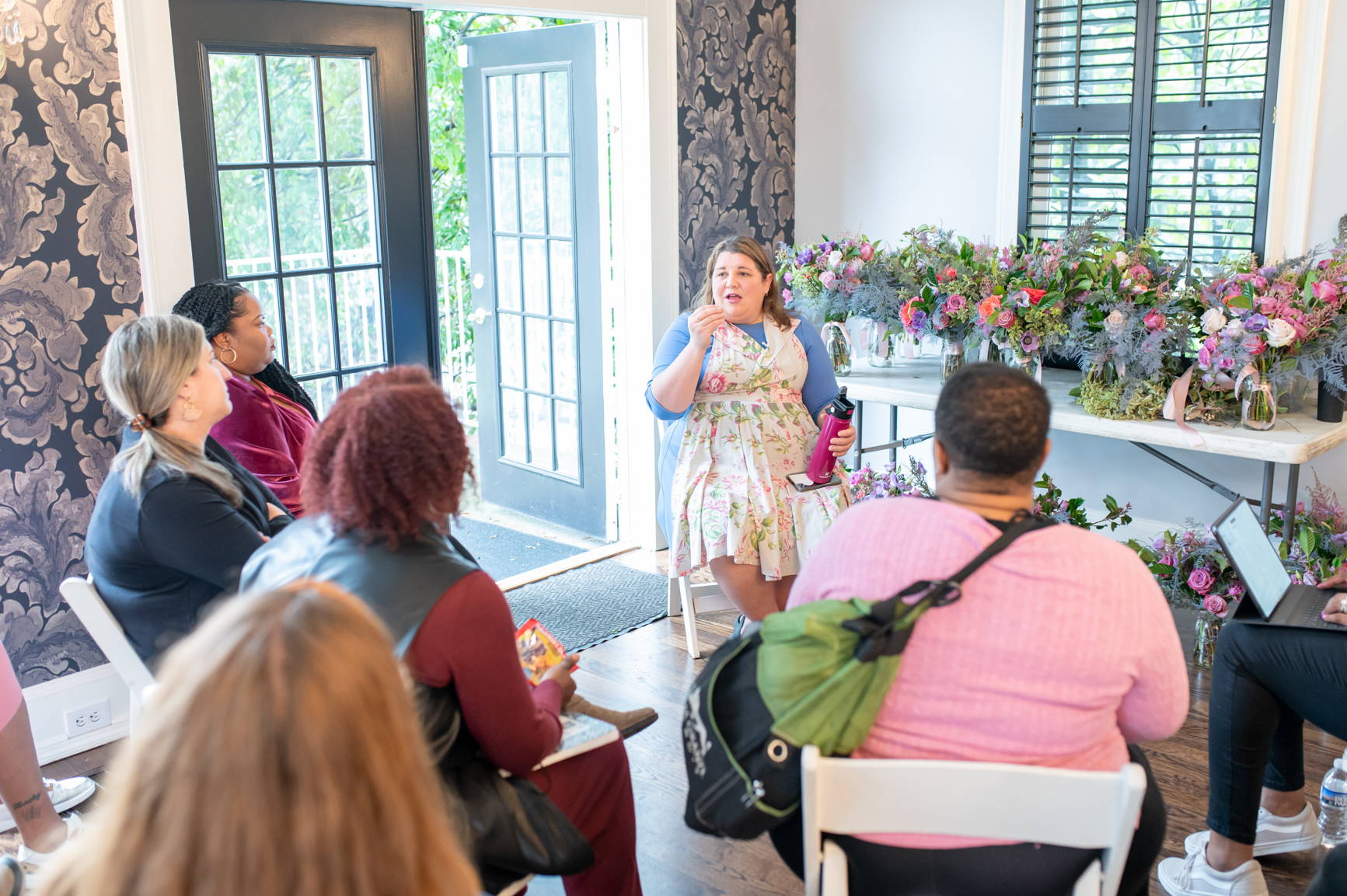 Day 1 - Social Media Masterclass
The first day of each tour stop starts with the power-packed social media class where attendees study the social strategy that Sarah uses to boost business, and learn how to create a business-blossoming strategy for themselves. Attendees loved when Sarah shared how to generate content easily for each of your weddings or events by using the 4 L's - love, learn, loss and lapse.
There were so many opportunities to capture content, including the buckets of blooms, a gorgeous venue, and a courtyard filled with statues! Our hearts, minds, and notebooks were filled with an entire year of social media content by end of the day. Success!
*A fun fact, this tour stop had our first ever photographer attendee in the social media masterclass, which opened the conversation about what florists want from their photographers.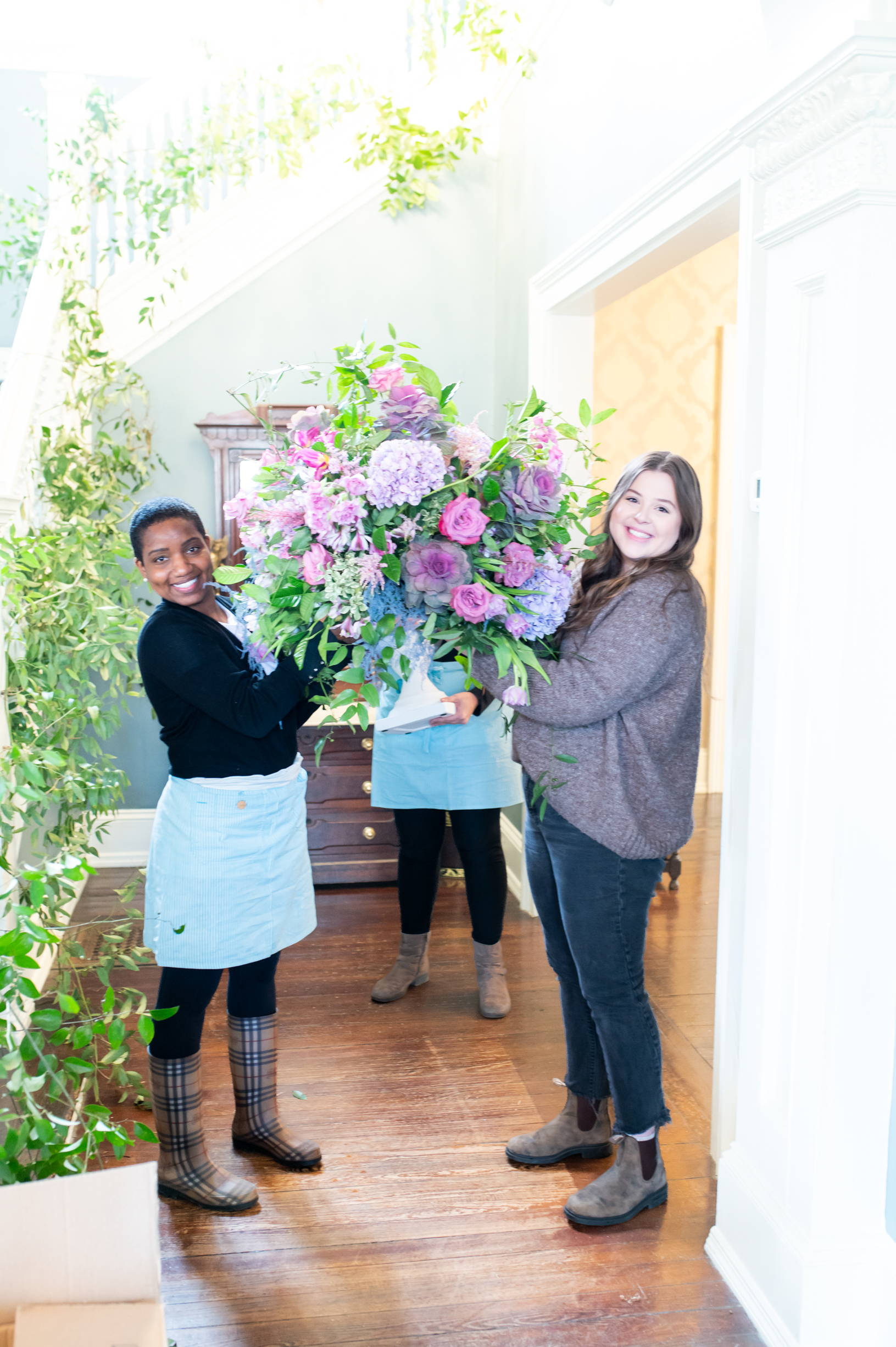 Day 2 - Luxury Floral Masterclass
Day 2 was full of blooms and beauty. This floral workshop had a variety of inststallations attendees got to create. Attendees had their hands busy at this workshop building bouquets, centerpieces, and jaw-dropping installations. The monochrome color scheme of plums and purples came together for our stunning outdoor tablescape. We even included some surprising elements, like a unique Greek sculpture vase from Accent Decor, beautiful color shift velvet lines from Nuage, and seed paper name cards. . We featured a sumptuous staircase dripping with smilax that looked like it was sprouting right up from the floor. And...just wait until you see the spiral bouquets our attendees crafted!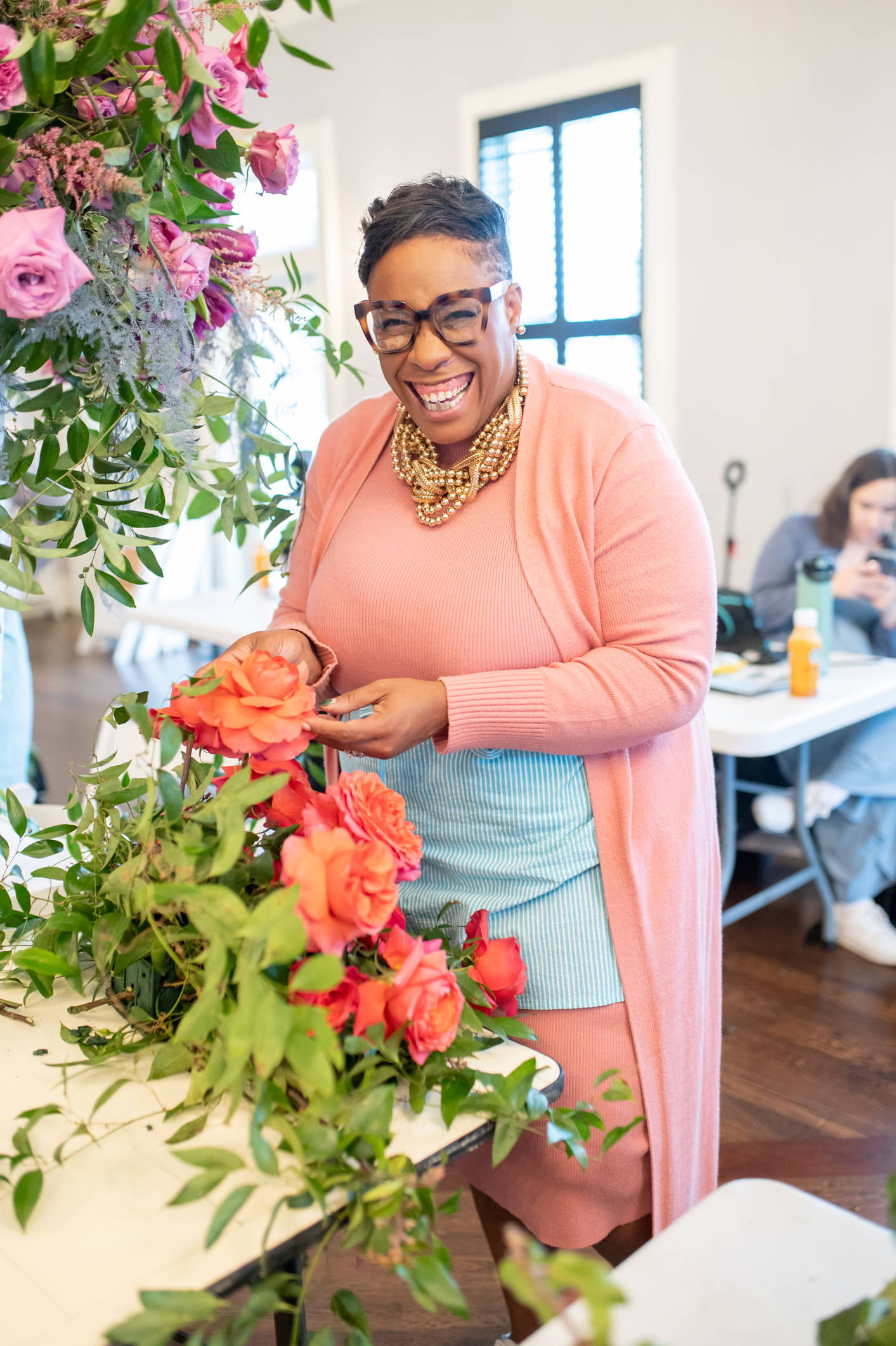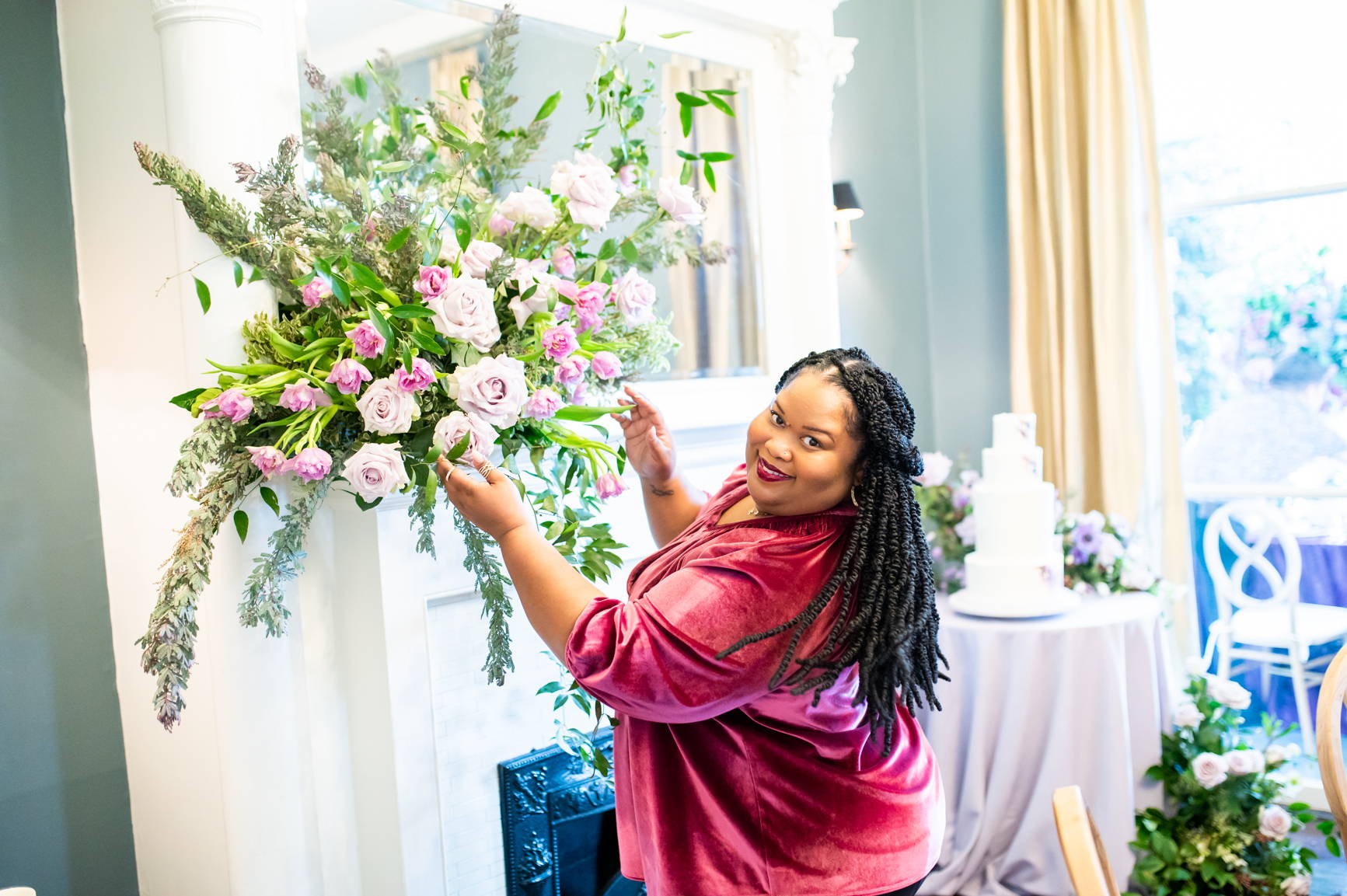 After day 2 wrapped, the Styled Shoots Across America photographers came in to photograph all of the beautiful florals and decor, along with the help of stunning models. Attendees of the workshops get full access to all professional photos once galleries are completed, which means hands were filled with flowers, minds with inspiration, and portfolios with photos!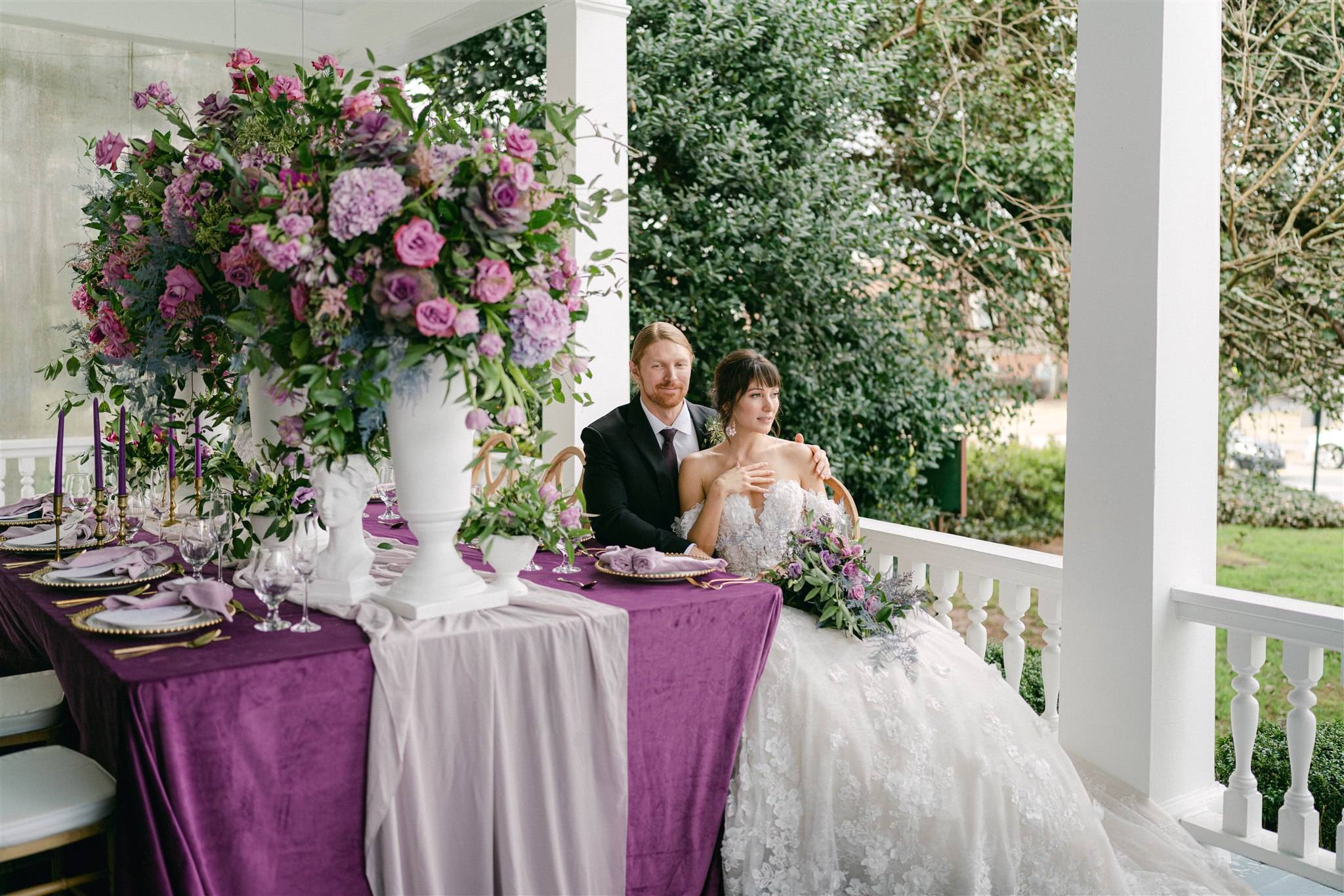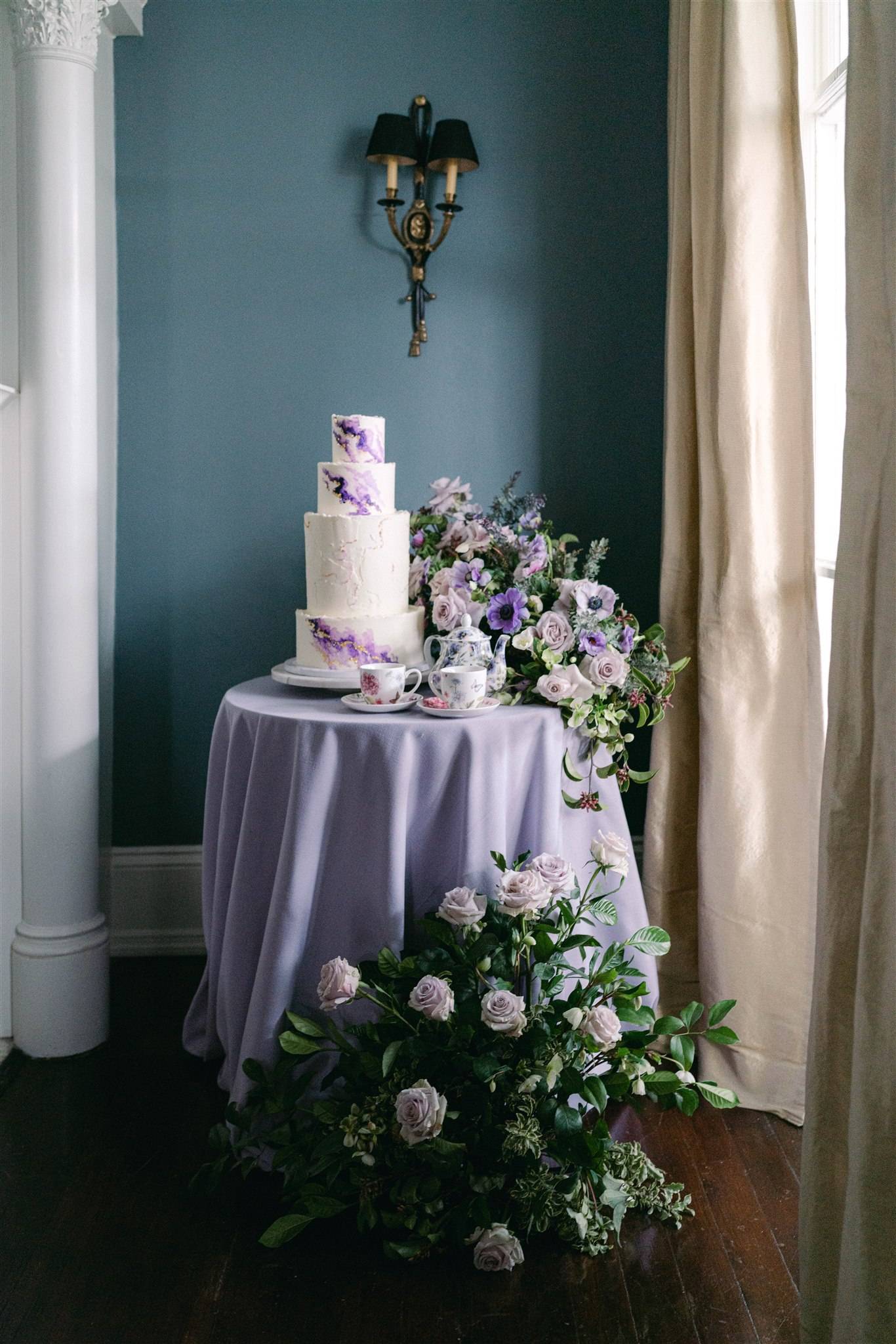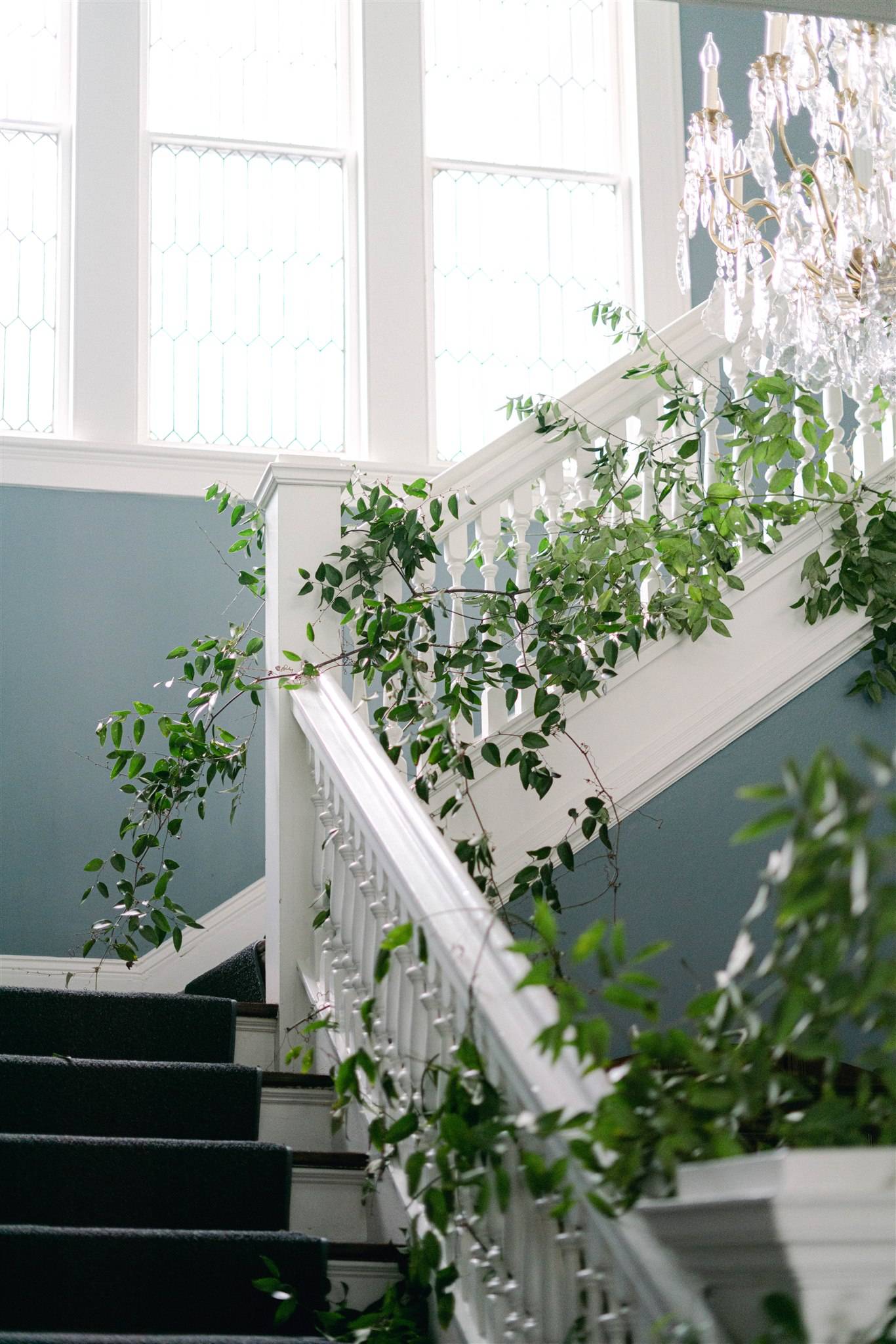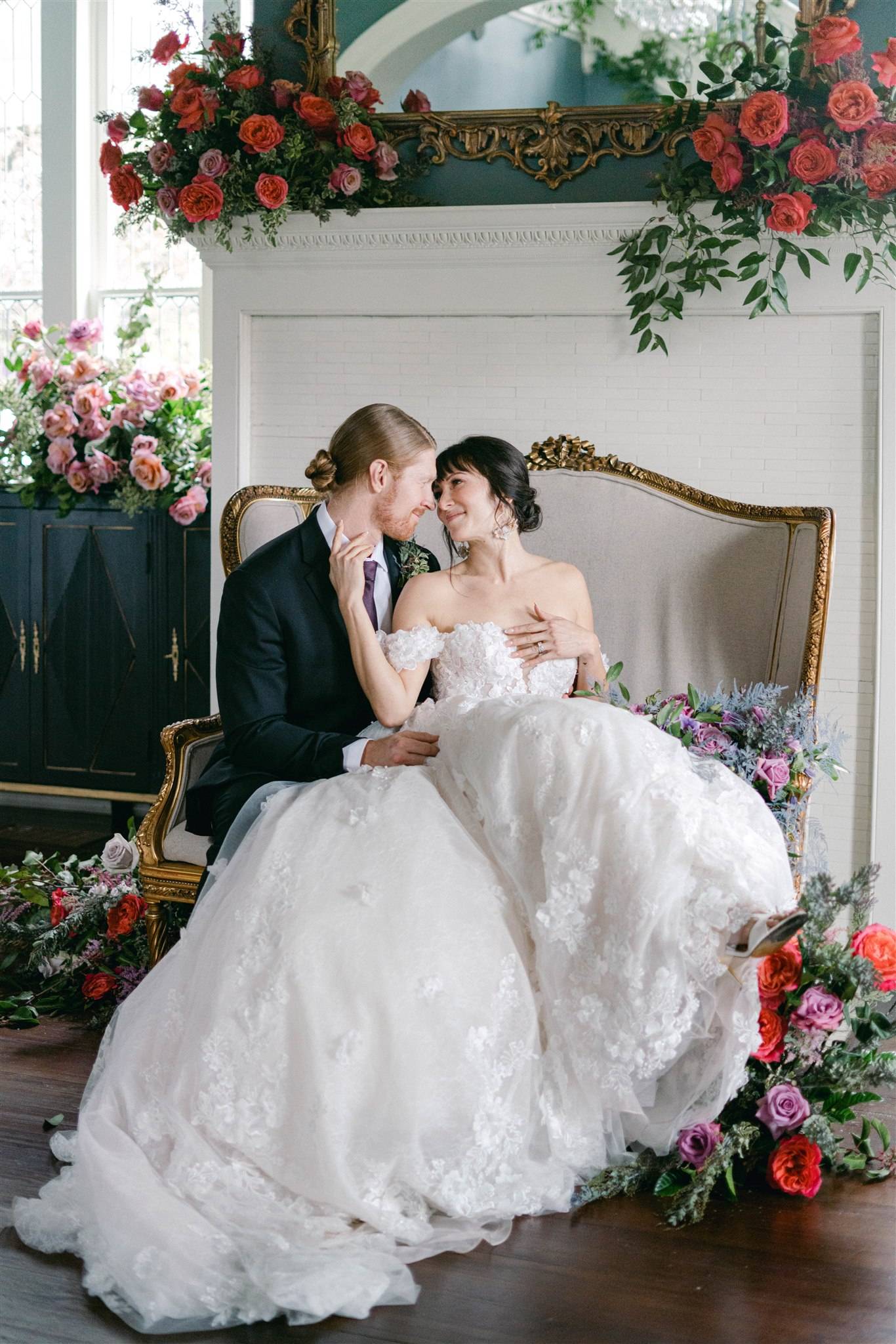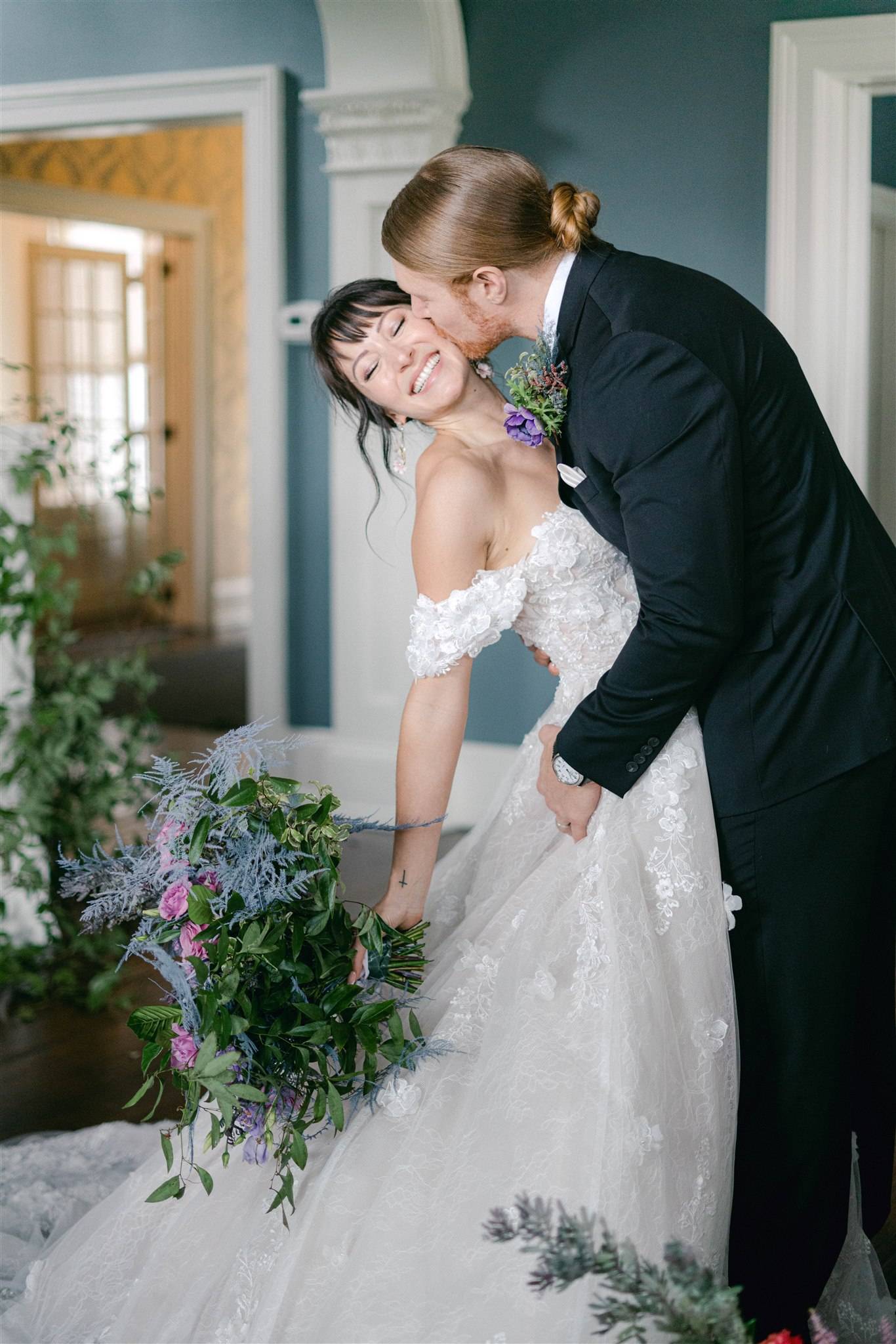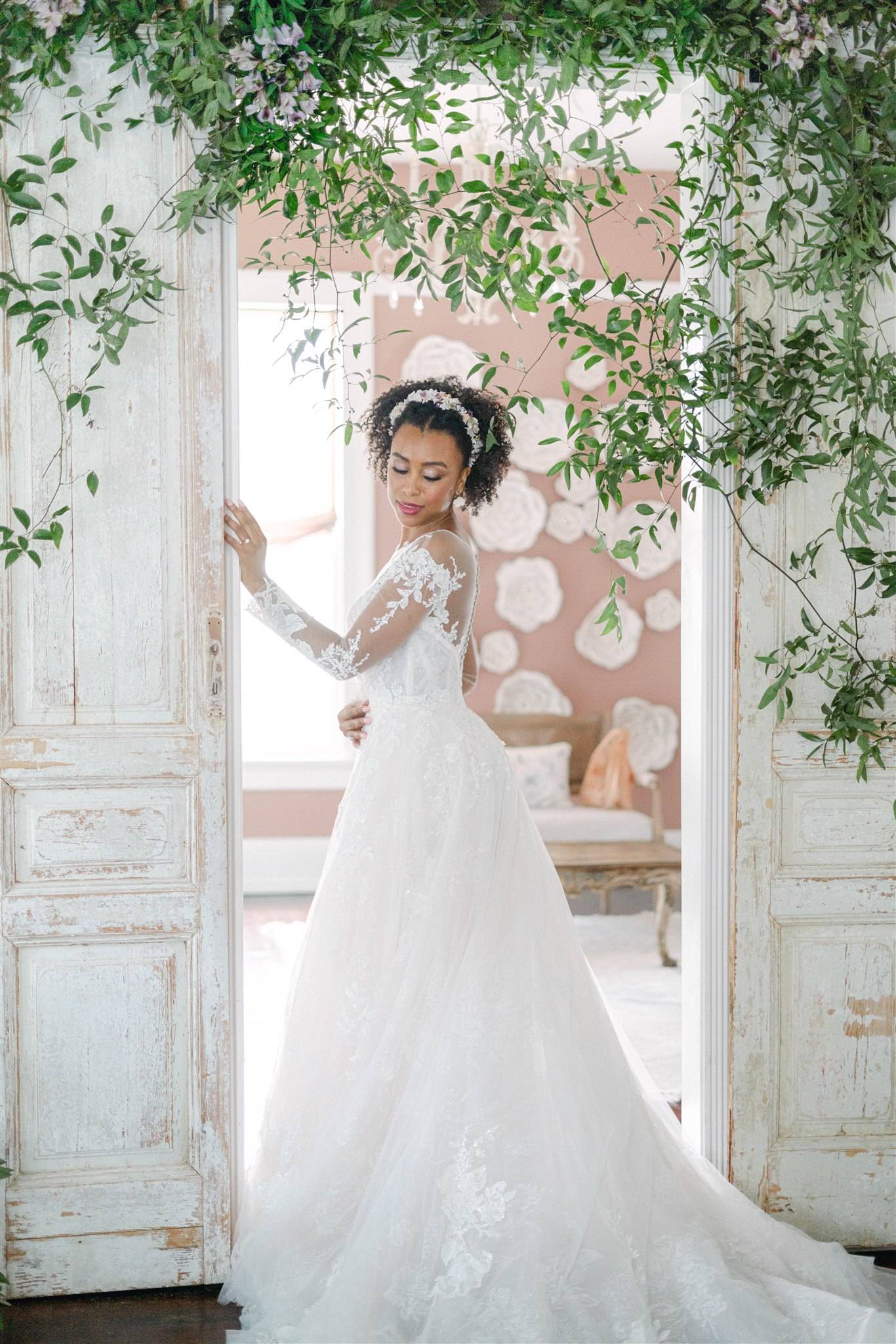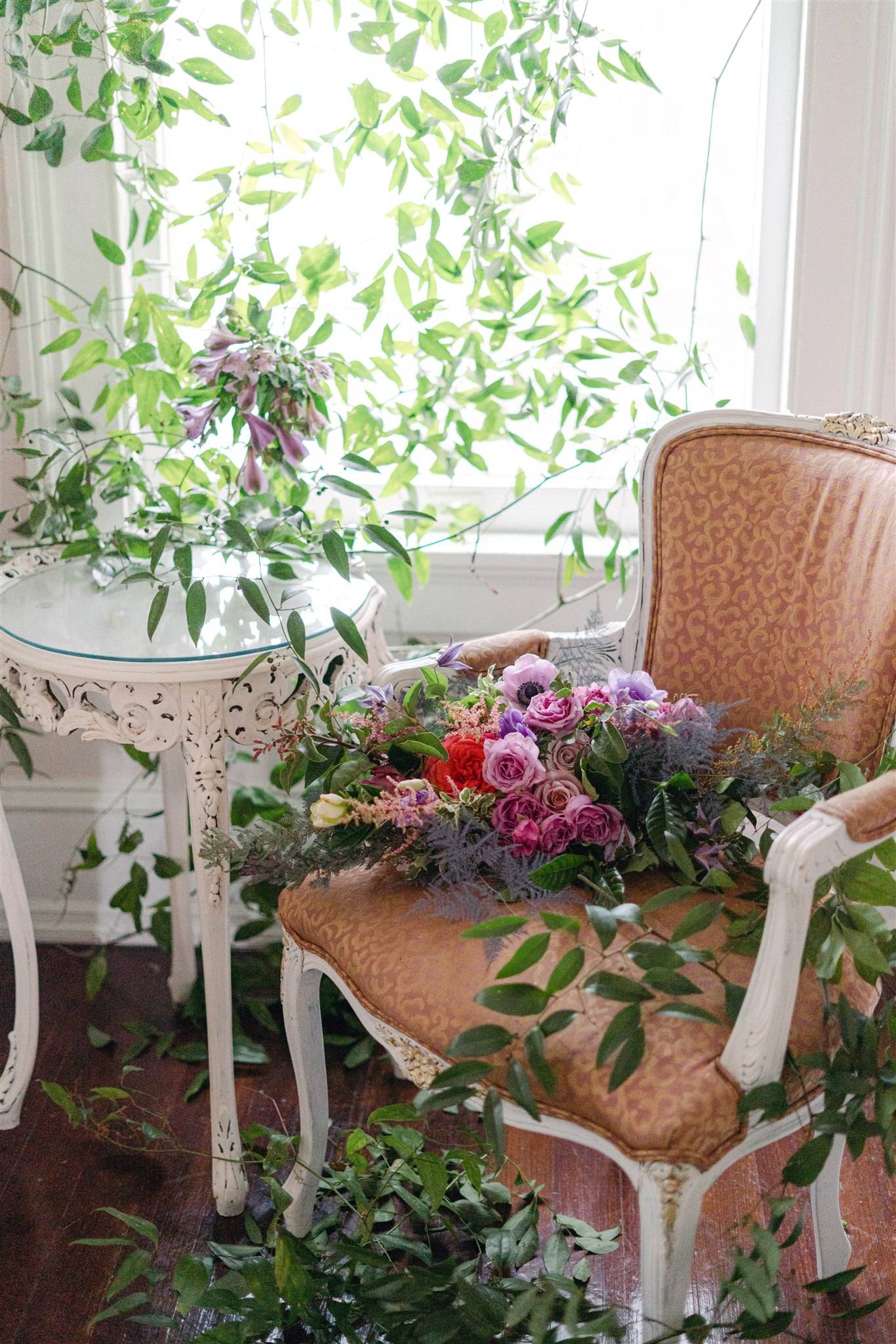 Thanks to Anh from Films by Anh Vo for this beautiful video capturing all the day 2 fun.
---
Shopping Lists & Pricing
If you are wondering what flowers and products we used to create the large centerpieces at the Atlanta tour stop, we're here to spill all the details.
Flowers: All flowers came directly from our wholesaler and flower friends over at Jetfresh Flowers.
Floral Software: We determined our recipes, flower counts, and pricing using Curate software. Full recipe coming soon on the blog post.
Containers/Hardgoods: Accent Decor provided the large white urns and greek inspired vases for this shoot. You can see their new line of wedding products here.
Everyone always asks how much it costs to create the large scale floral projects. The large centerpiece we created for our outdoor purple tablescape costs $1,682. Visit Curate for the full recipe link on the blog post here.
---
Creative Partners:
Photographers featured above: Justine Berges Wedding & Lifestyle Photography & Megan Holley Photography, LLC | Host: @styledshootsacrossamerica | Concept & Planning: @heatherbengeofficial @alexiawoolumssaa | Assistant Planner: @charmly_co | Venue: @whitlockinn | Florist: @intrigue_designs Student Team #intrigueacrossamerica | Wholesale Florist: @jetfreshflowers | Supplies: @oasisfloralproductsnamerica | Vessels & Candles: @accentdecorinc | Floral Software: @curate | Hair and Makeup: @vigilantecosmetics | Stationery: @rsvp_love | Cake: @pine_cone_bakery | Rentals: @party.bound | Tabletop Rentals: @atlmodernevents | Linens: @nuagedesignsinc | Gown Salon: @pronovias | Colorful Gown: @styled.gowns | Ring Boxes: @lovelyringboxes | Styling Mats: @theflatlaysstyler | Vintage Car: @classicelegancecars | Models: @amanda_tongg @sean.downeyy @shacoxo | #styledshootsacrossamerica
---
Special thanks to our Intrigue Across America tour sponsors: