A Historic Location
Knock, knock, Miami! The Intrigue Team is at your doorstep. Our Intrigue Across America Tour 2023 continued at hte stunning, jaw-dropping, out of this world Dupont Building, a historic and striking monument to downtown Miami's vibrant history. From the floor to ceiling windows, the original vault and all the marble, it was the perfect backdrop for our flowers.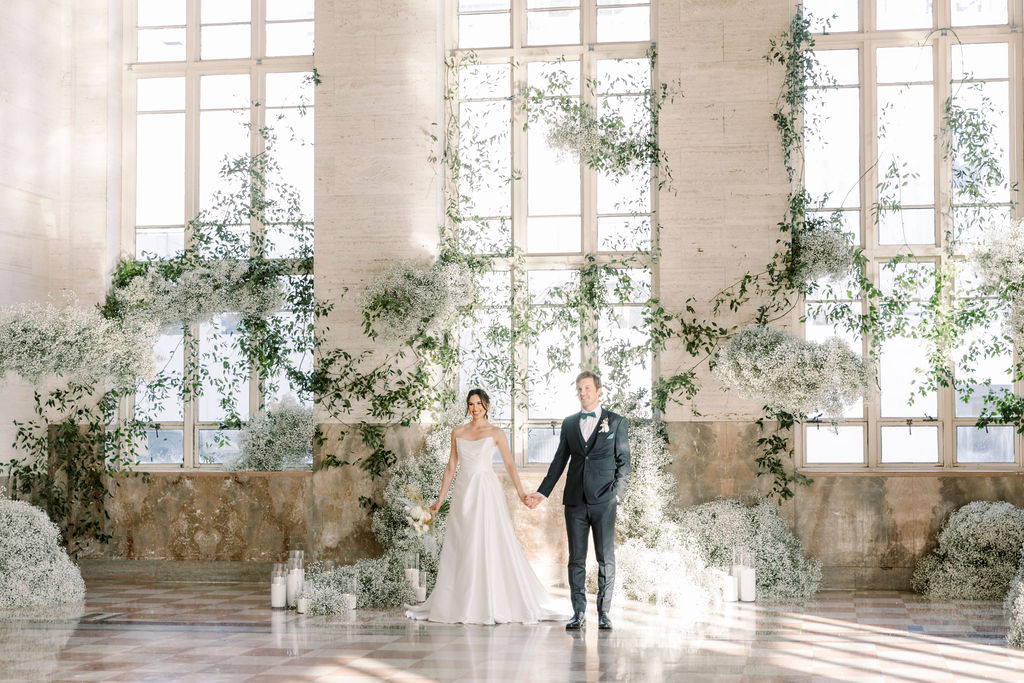 Day 1 - Social Media Masterclass with a Special Guest
Day 1 is always special because Sarah shares her tried and true methods for using social media to gain those luxury floral clients that we all dream of. This class was made even more special by my friend and guest speaker Guerdy Abraira of Guerdy Design & the Real Housewives of Miami. Guerdy's highlights included sharing the thought that if you're the expert, act like it, and reminding attendees that we all need to say no to the wrong opportunities. Finally, she expressed the need to use your hardships to build your success.
*Fun fact: Sarah shared during the class that Intrigue's brand is "messy, abundant, and ridiculously beautiful".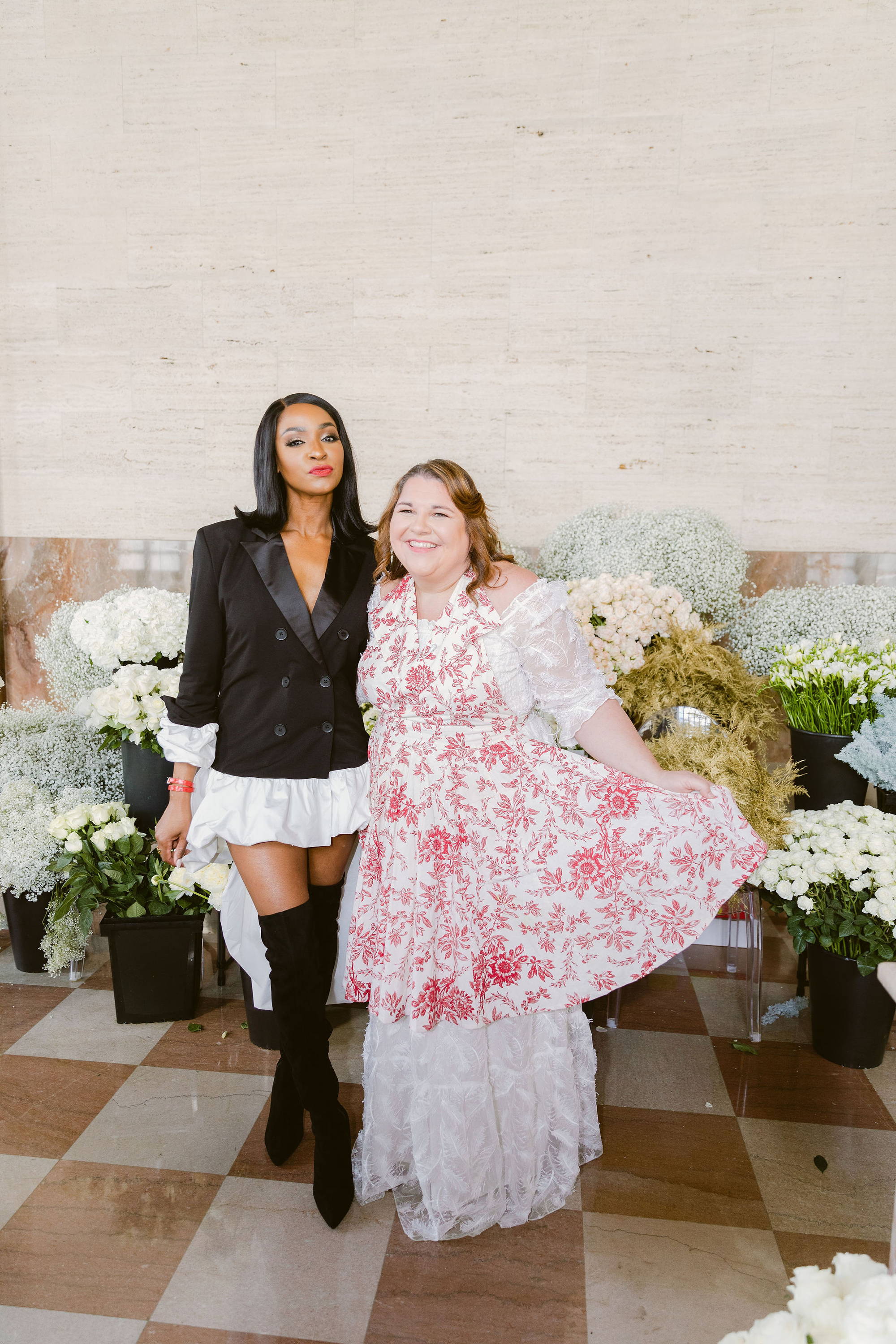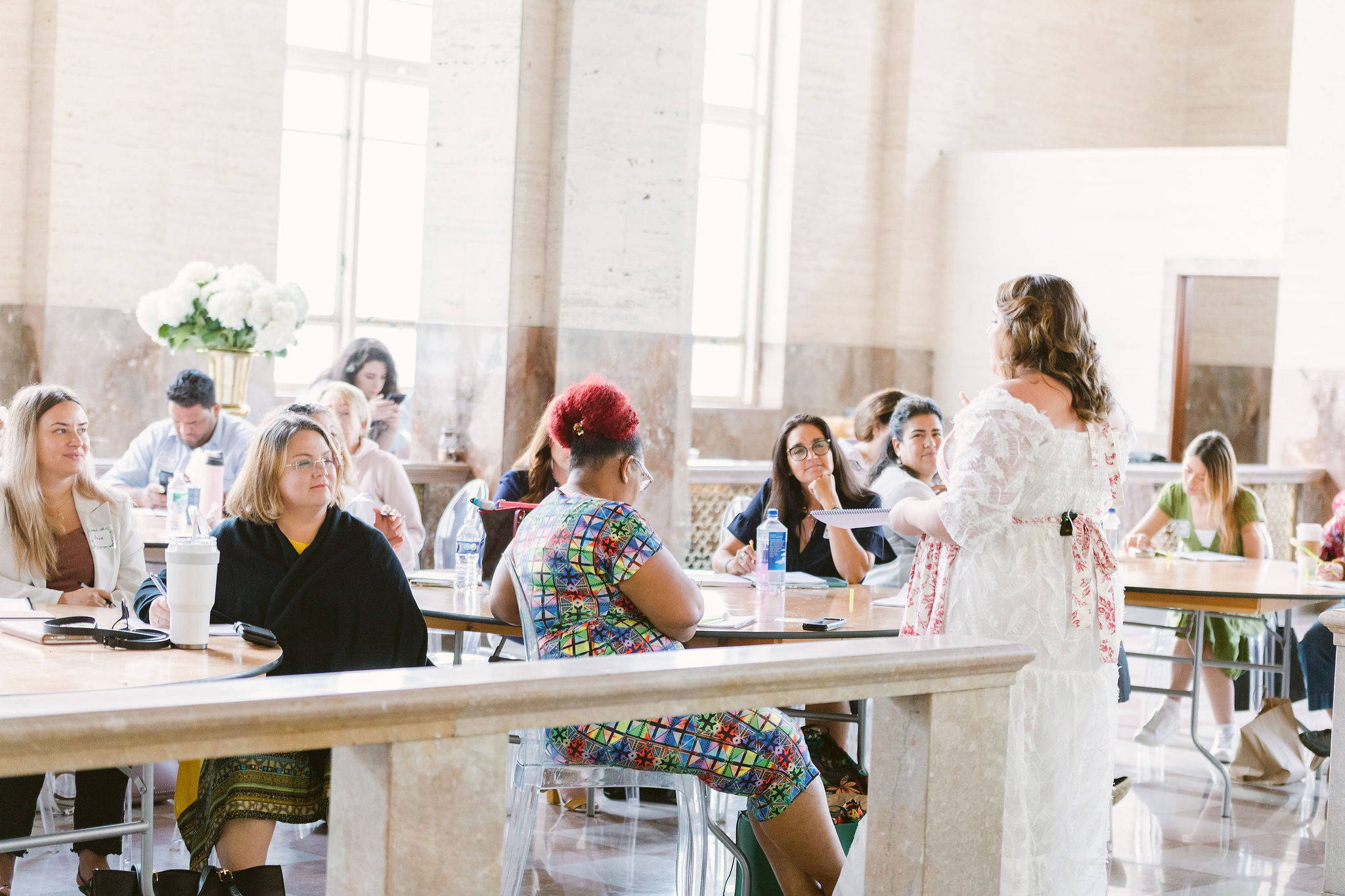 Day 2 - Luxury Floral Masterclass
Day 2 was full of towering and abundent centerpieces! Accent Decor provided giant gold vases that attendees used to create arrangements that were 5 feet wide and 8 foot tall. Wow! But, that's not all! In true Intriruge fashion, we created a floating cloud installation using Sarah's new favorite flowers: Polar Bear babysbreath! If you haven't seen these bright, fluffy blooms, be on the look out! Polar Bear babysbreathe is going to be hot this season. Our awesome workshop support team, TK Floral design, helped attendees create a secret vault installation that took our breath away.
*Fun facts: One of our attendees turned into a model for the photo shoot, which was just amazing. Also, a ton of attendees created their very first spiral bouquet at our Maimi workshop.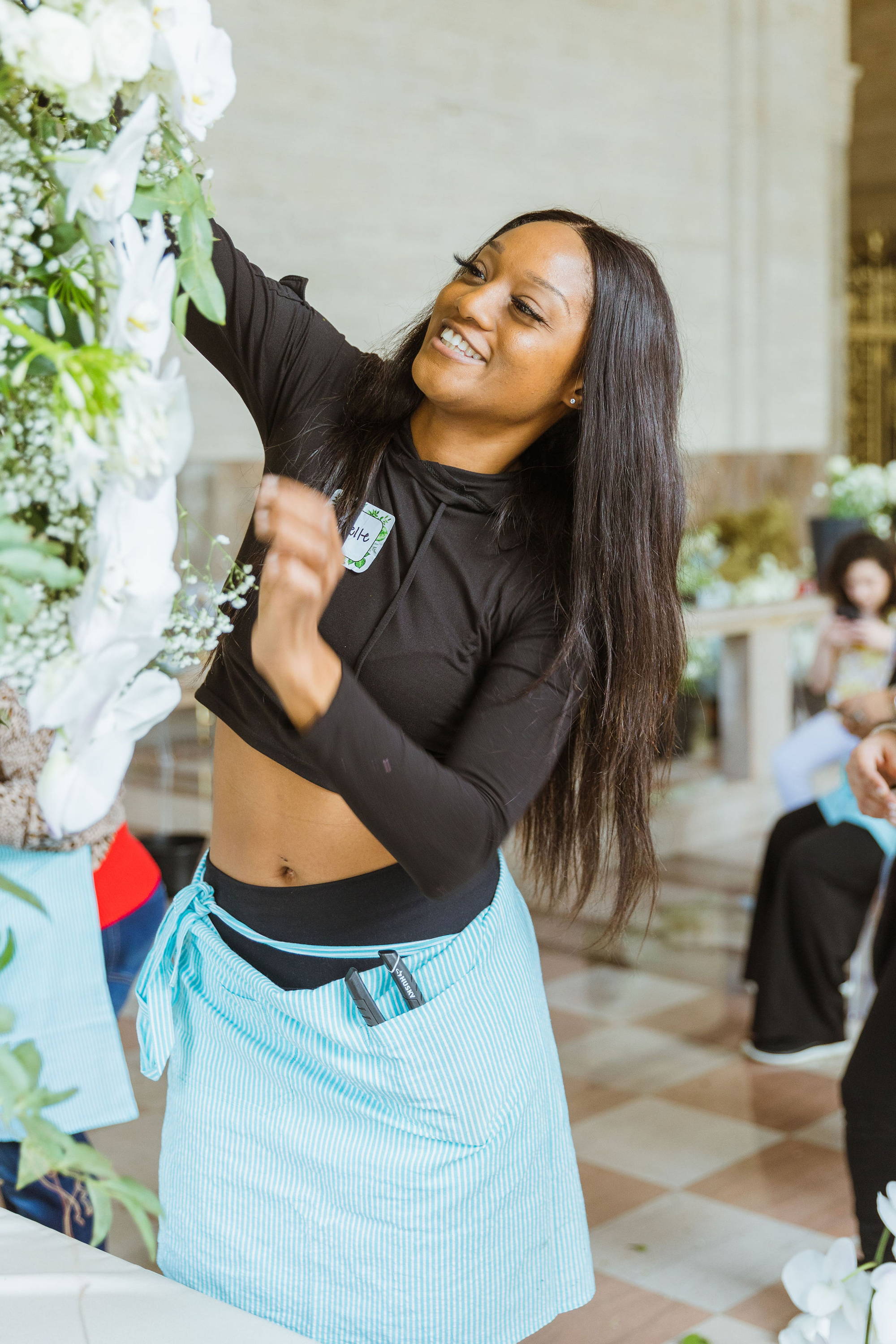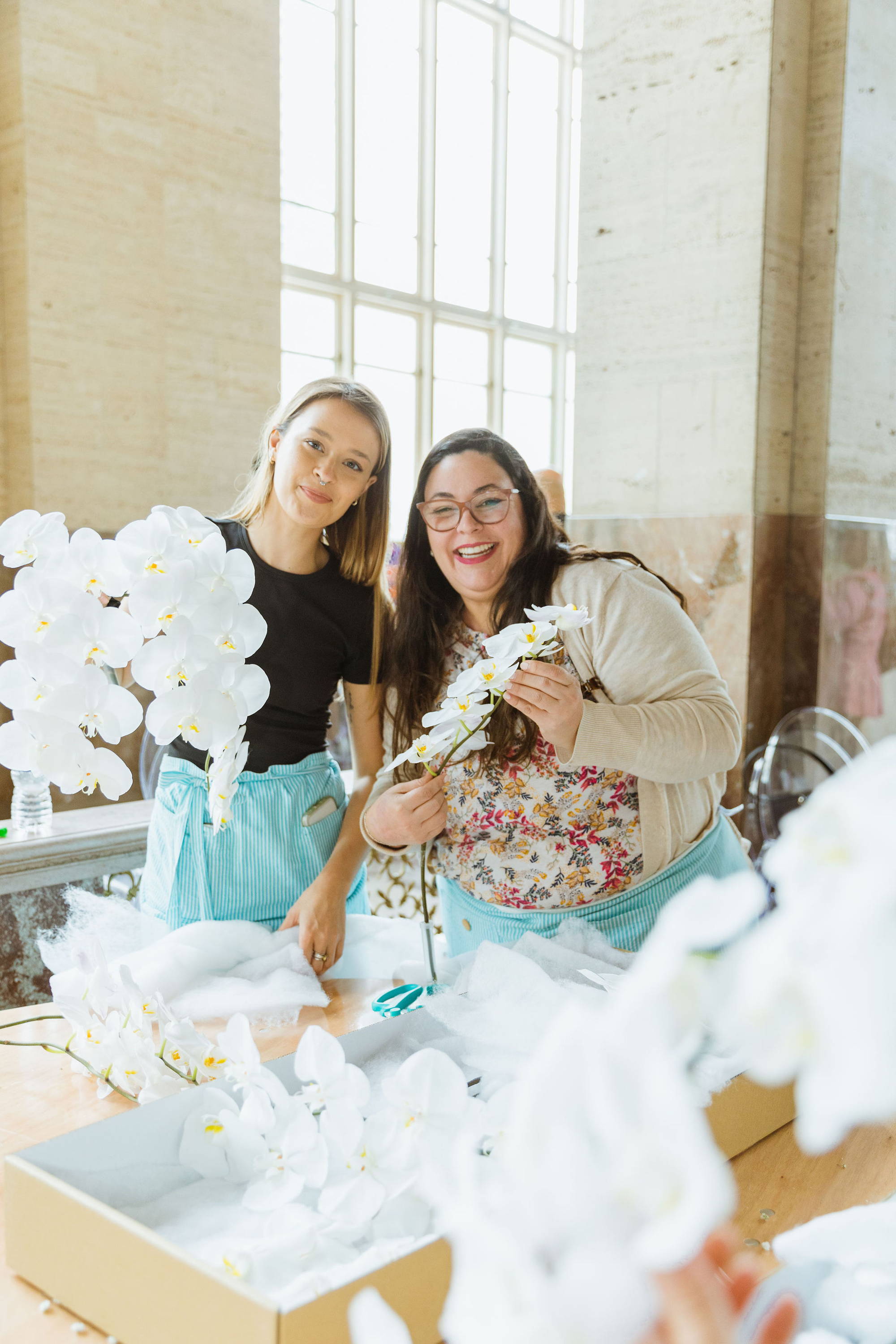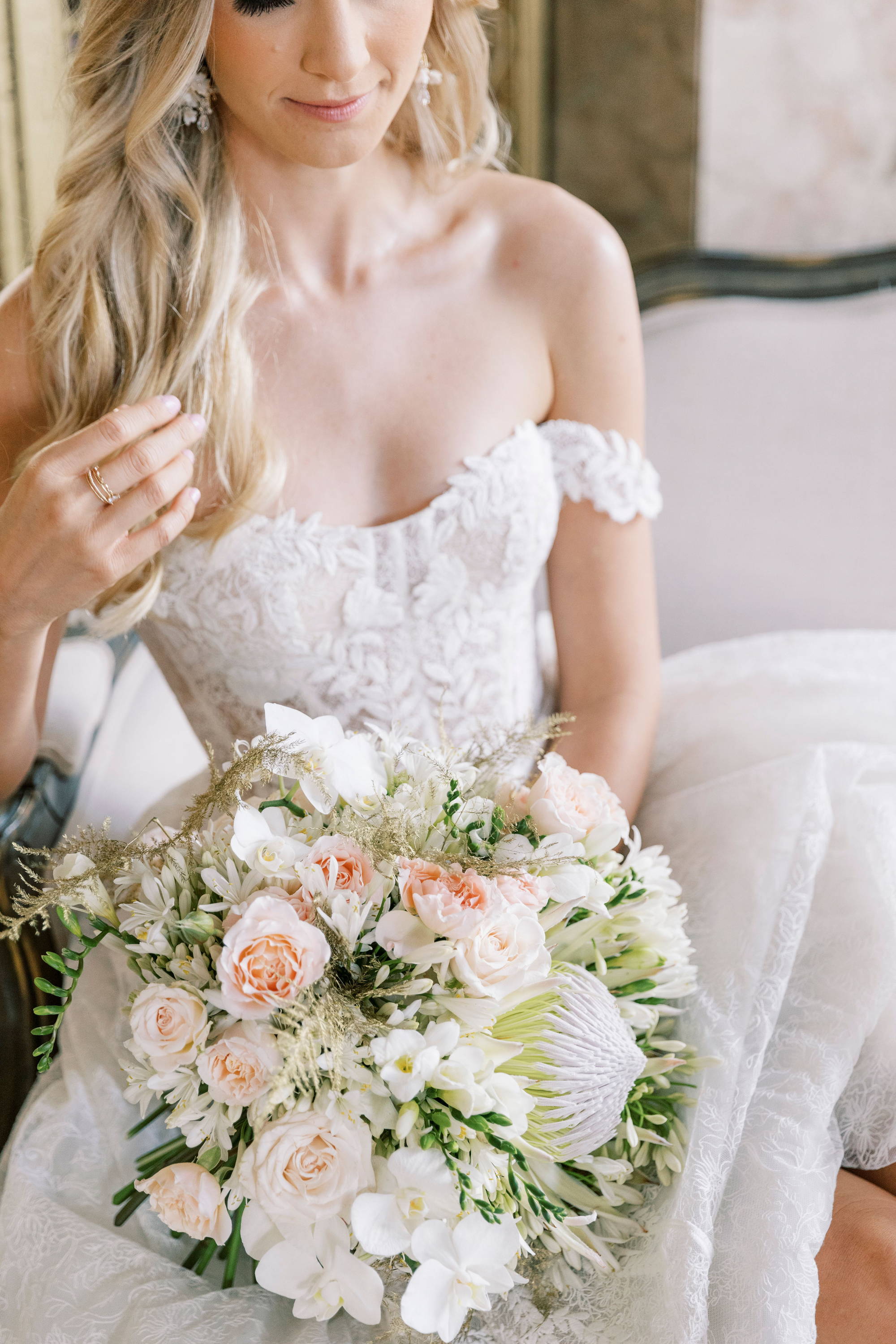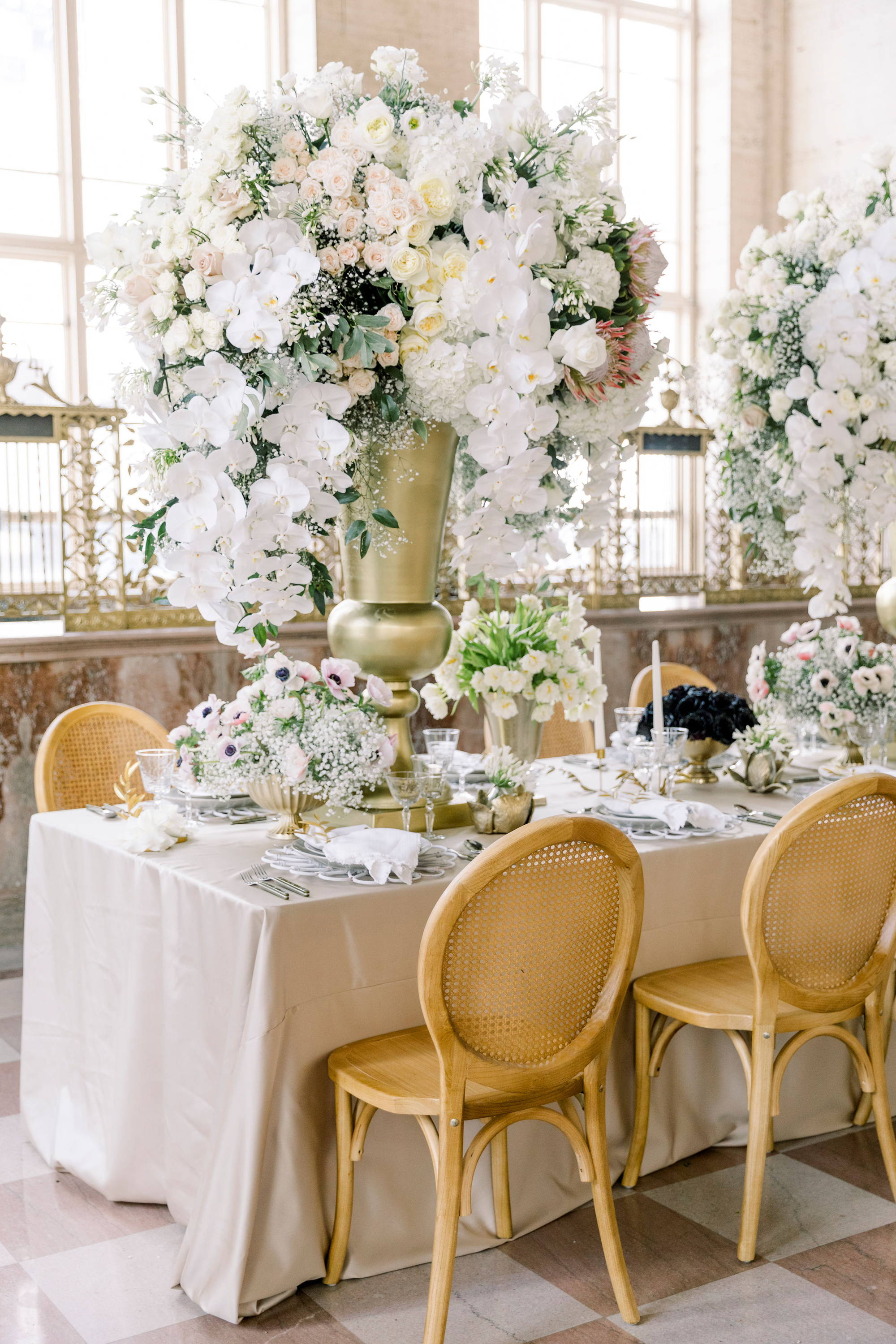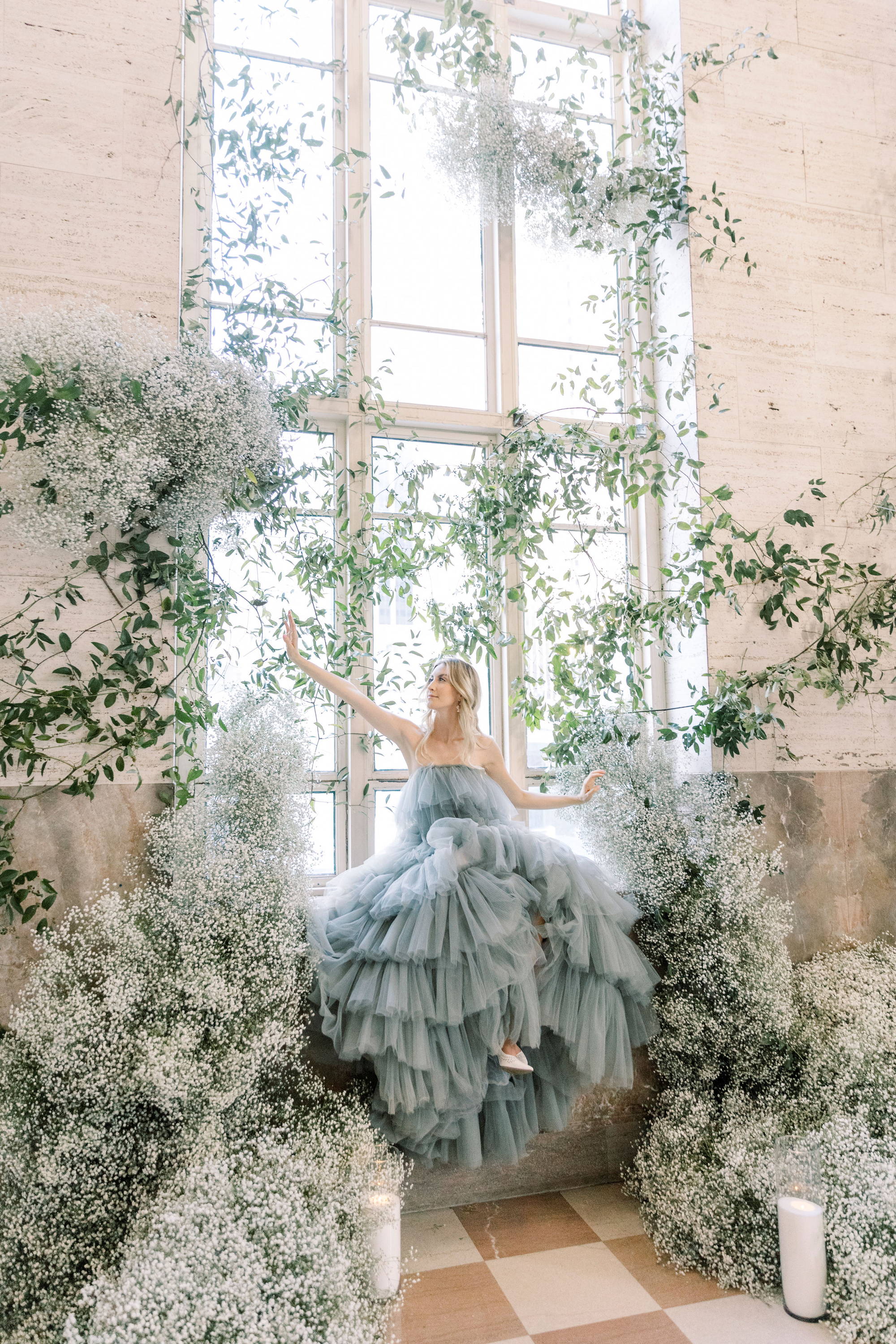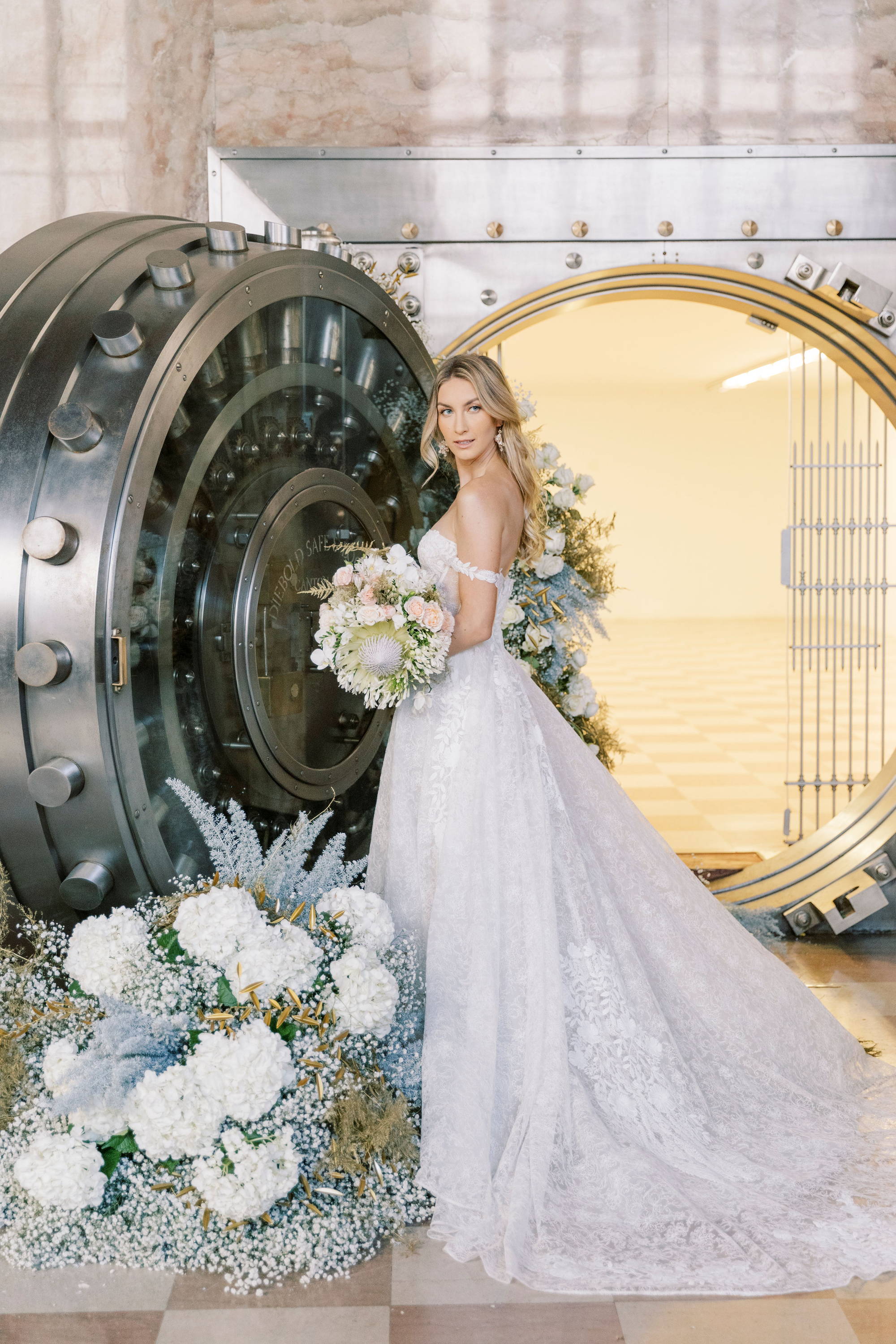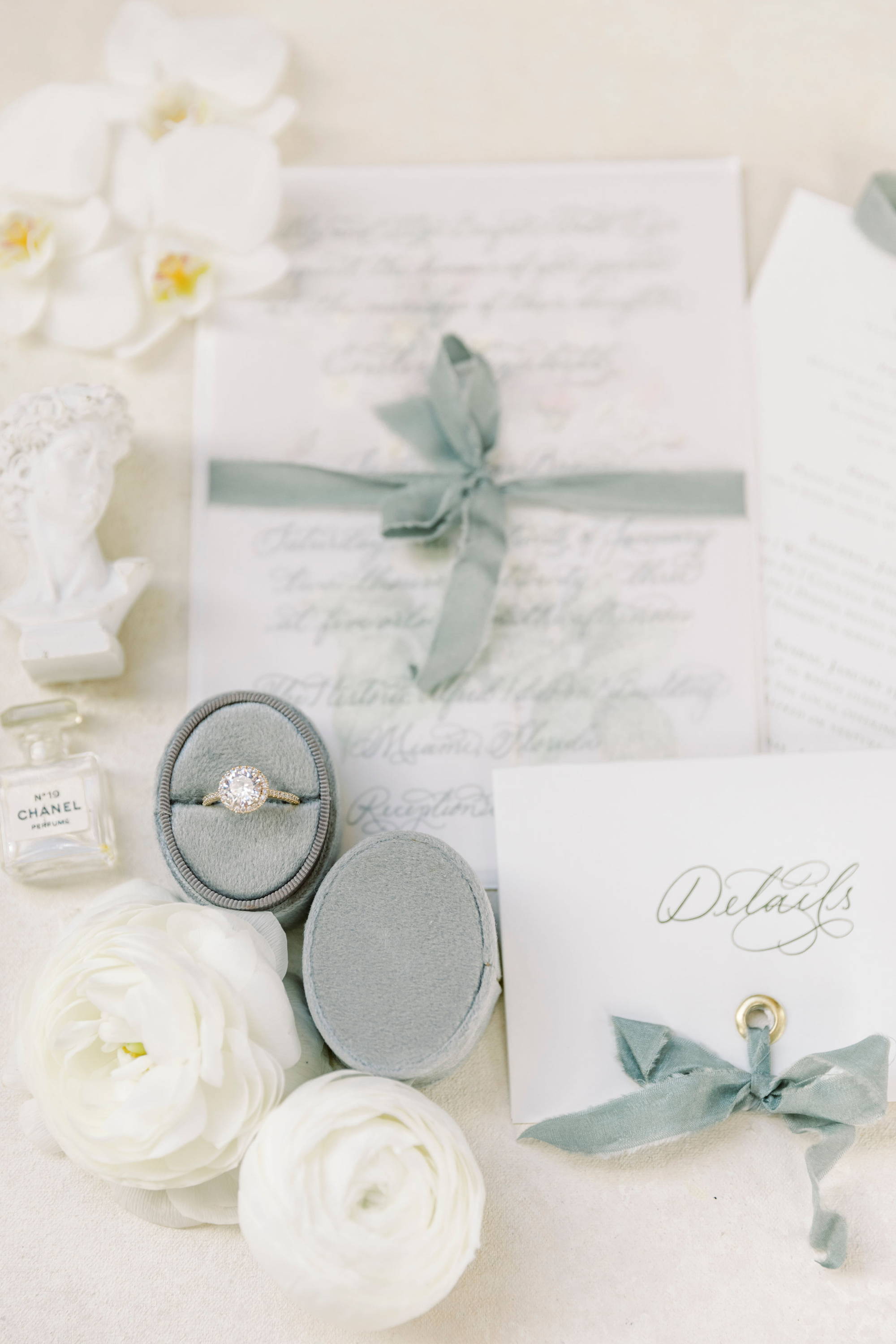 After day 2 wrapped, the Styled Shoots Across America photographers came in to photograph all of the beautiful florals and decor, along with the help of stunning models. Attendees of the workshops get full access to all professional photos once galleries are completed, which means hands were filled with flowers, minds with inspiration, and portfolios with photos!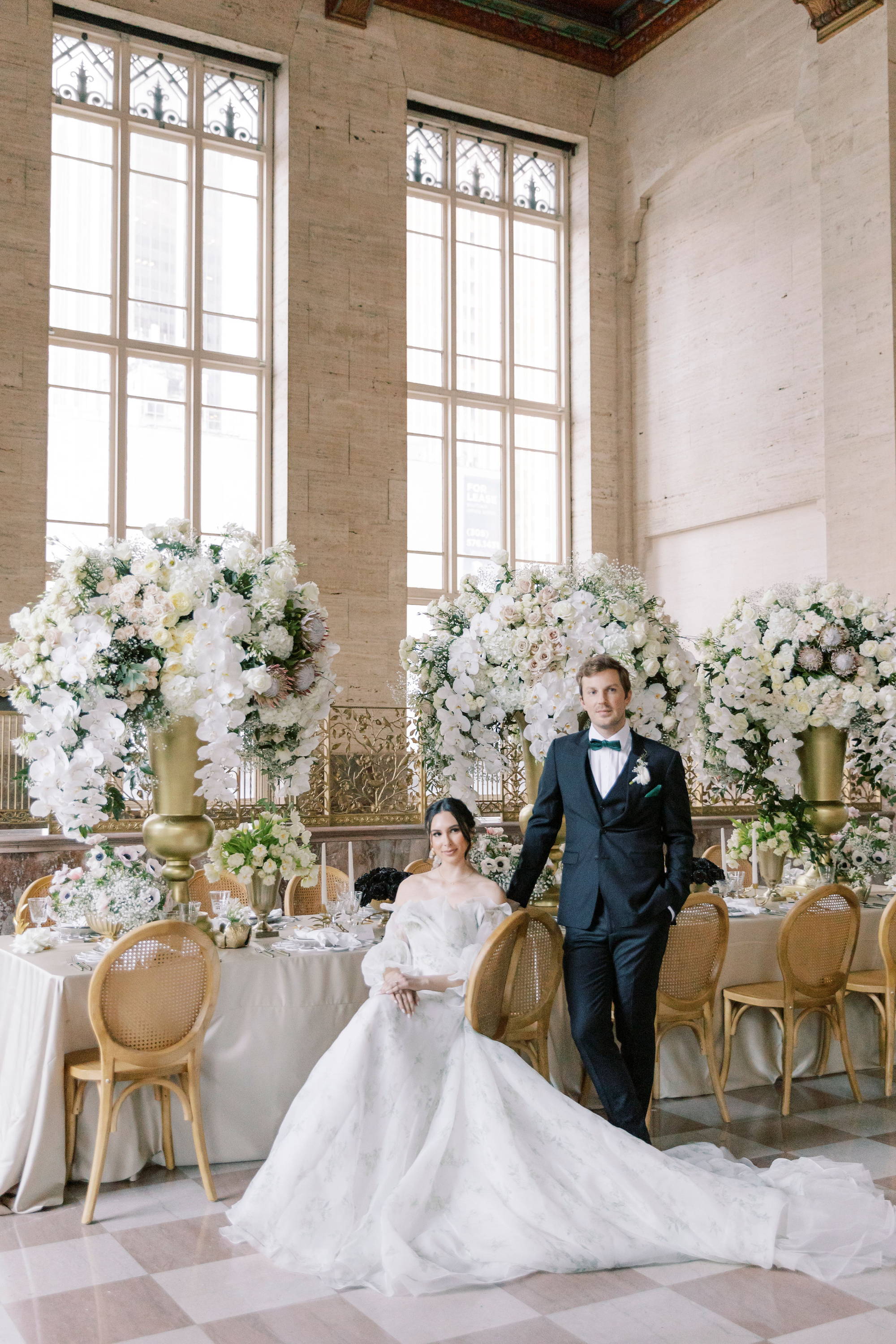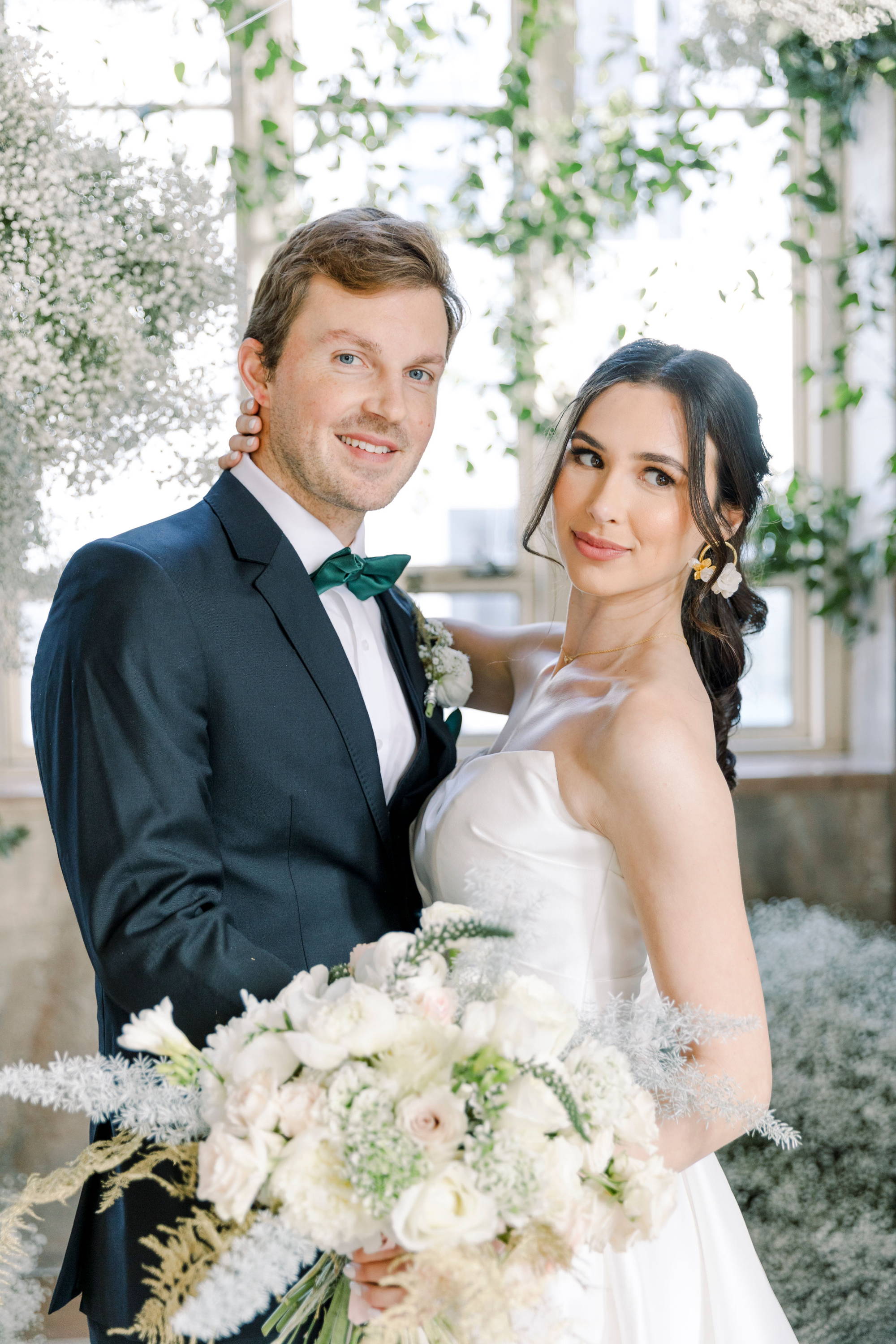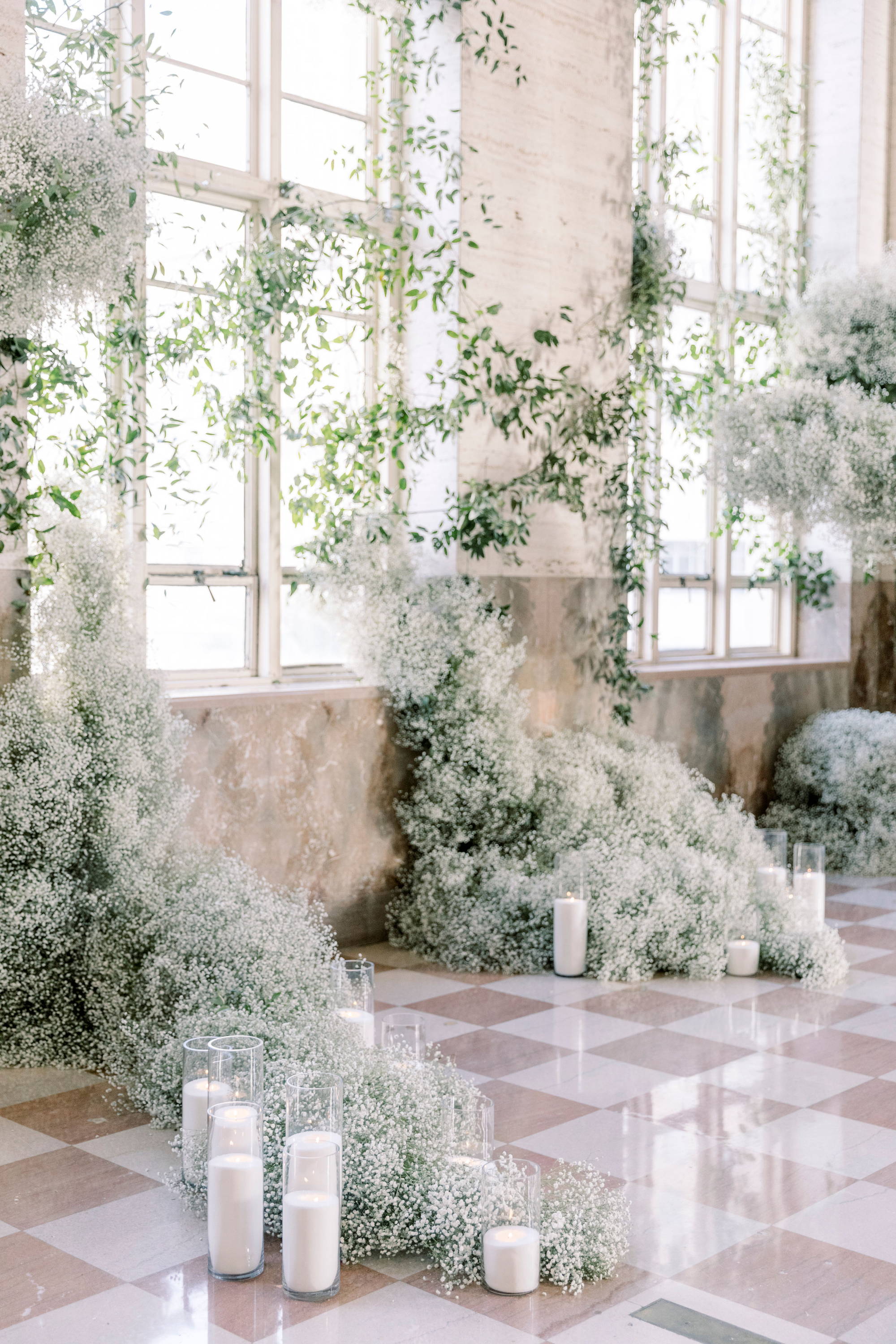 Thanks to Anh from Films by Anh Vo for this beautiful video capturing all the day 2 fun.
---
Shopping Lists & Pricing
If you are wondering what flowers and products we used to create the large centerpieces at the Atlanta tour stop, we're here to spill all the details.
Flowers: All flowers came directly from our wholesaler and flower friends over at Jetfresh Flowers.
Floral Software: We determined our recipes, flower counts, and pricing using Curate software. Full recipe from Curate is HERE.
Containers/Hardgoods: Accent Decor provided the large gold urns and gold leaf decor for this shoot. You can see their new line of wedding products here.
Everyone always asks how much it costs to create the large scale floral projects. The large centerpiece we created for our main reception table was $2820! Visit Curate for the full recipe link on the post HERE.
---
Creative Partners:
Photos featured in this blog post are provided by: Blissful Haze Photography
Host: @styledshootsacrossamerica | Concept & Planning: @heatherbengeofficial @alexiawoolumssaa | Assistant: @pilarmerinodesigns @charmly_co | Venue: @dupontbuilding | Florist: @intrigue_designs Student Team | Wholesale Florist: @jetfreshflowers | Supplies: @oasisfloralproductsnamerica | Vessels: @accentdecorinc | Candles: @lova_candles_ | Floral Software: @curate | Hair and Makeup: @dollhausglam | Stationery: @nikkistanfordartistry | Menus: @tealturner.studio | Cake: @petal_and_pear | Rentals: @elementsandaccents | Tabletop Rentals: @themixdish | Linens: @nuagedesignsinc | Gown Salon: @lovelybridemiami | Colorful Gowns: @styled.gowns | Men's Wear: @generationtux | Veils: @lovestruckandgolden | Ring Boxes: @lovelyringboxes | Styling Mats: @theflatlaysstyler | Models: @gabbygladding @snjdejong @modeljaime @michellesmiracleevents | Intrigues co-host: @aniskacreations
#styledshootsacrossamerica #intrigueacrossamerica
---
Special thanks to our Intrigue Across America tour sponsors: