The Tour Goes Back to the East Coast
After Phoenix, the Intrigue Team headed back to the East Coast and to one of our favorite cities, Richmond in Virginia. Our venue, The Estate at River Run, is 22,000 square foot mansion overlooking the James River. And, not only was it a breathtaking venue, but the team was able to actually stay on-site for the conference, which was a real luxury. This beautiful venue paired with our blooming blue designs and floral installations made this tour stop the perfect way to close out our 2023 Intrigue Across America Tour.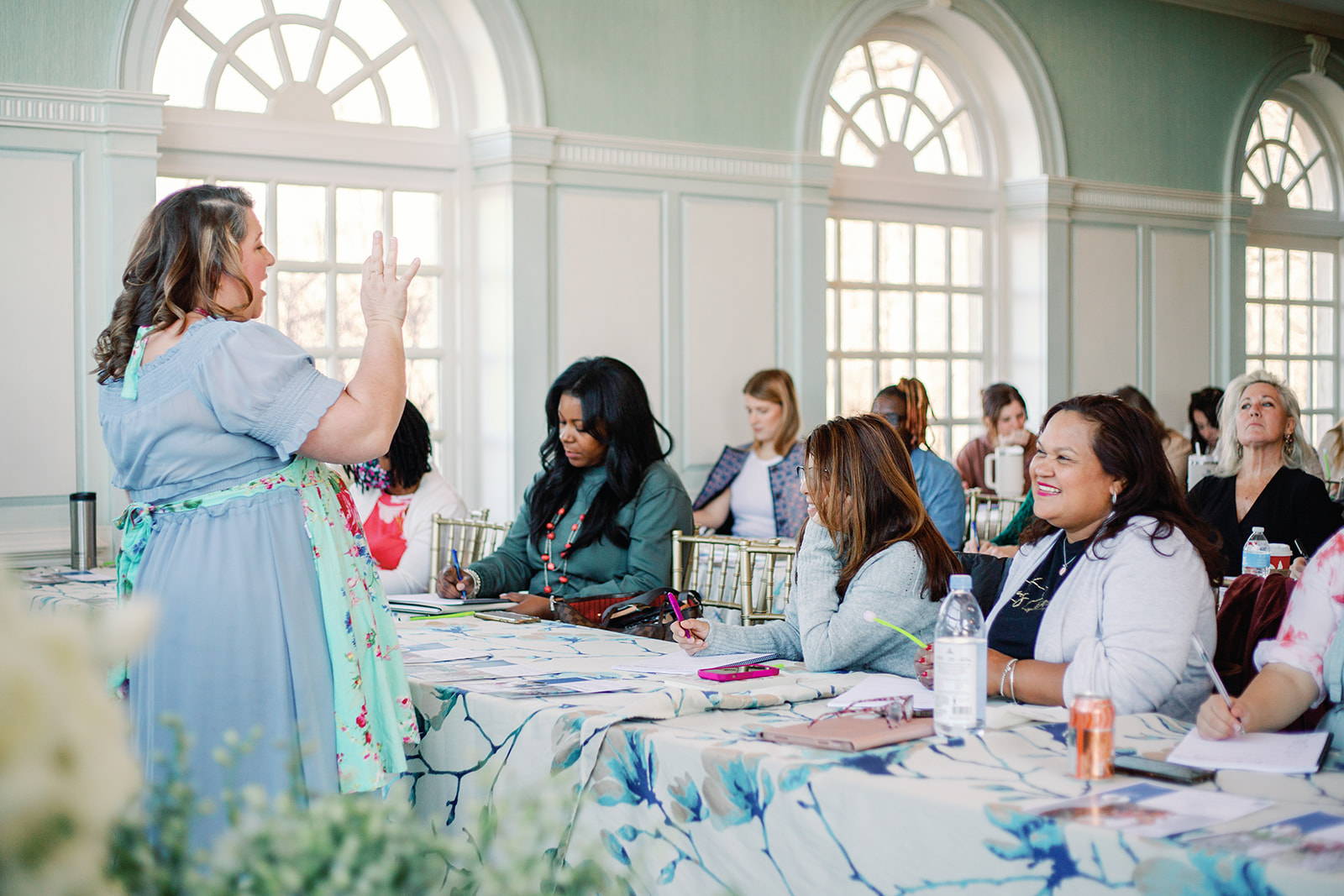 Day 1 - Social Media Masterclass
The first day of our two day event starts with the social media masterclass, where Sarah teaches the techniques she used on social media to grow her floral business into the blooming powerhouse it is today. For our last Social Media Masterclass, we had one of our biggest groups of attendees on tour. It was a great group and we had attendees come to the front to help in our word association game to bounce ideas off of each other. It was a great way to end this part of our tour.
Fun Fact: Our attendees got a sneak peek of the color changing UV reactive, It's A Boy roses from Jet Fresh. Have you seen them?So cool!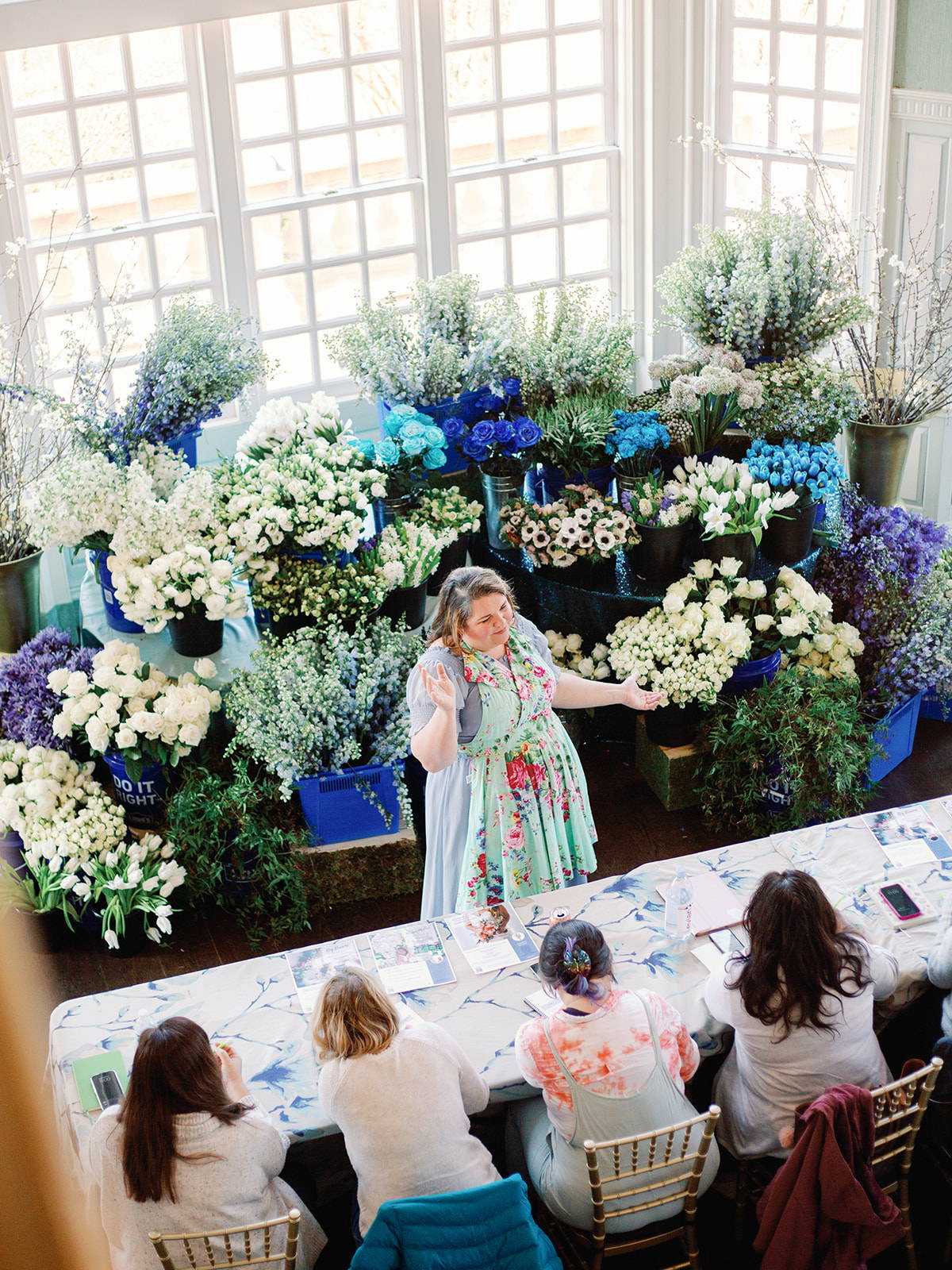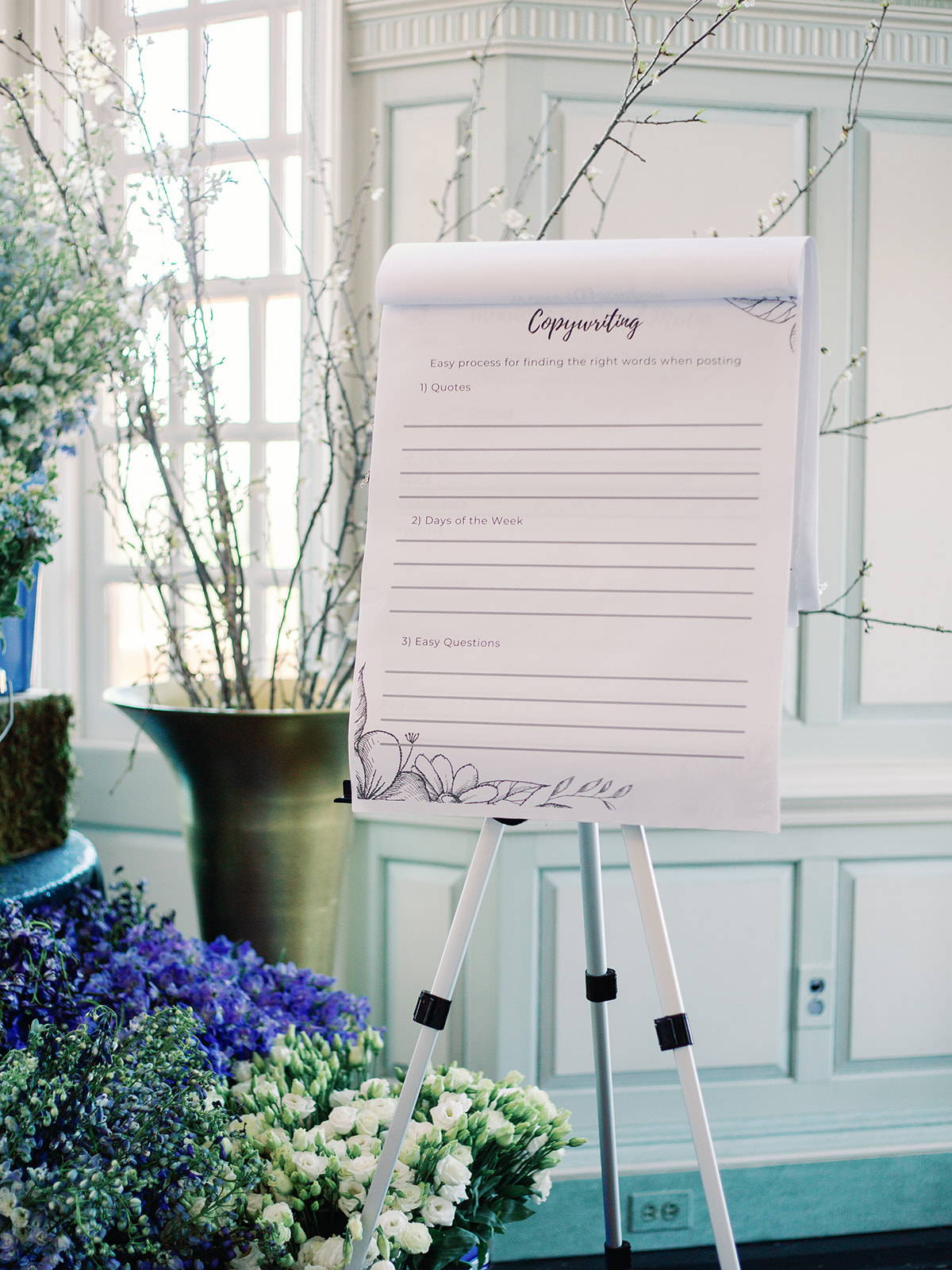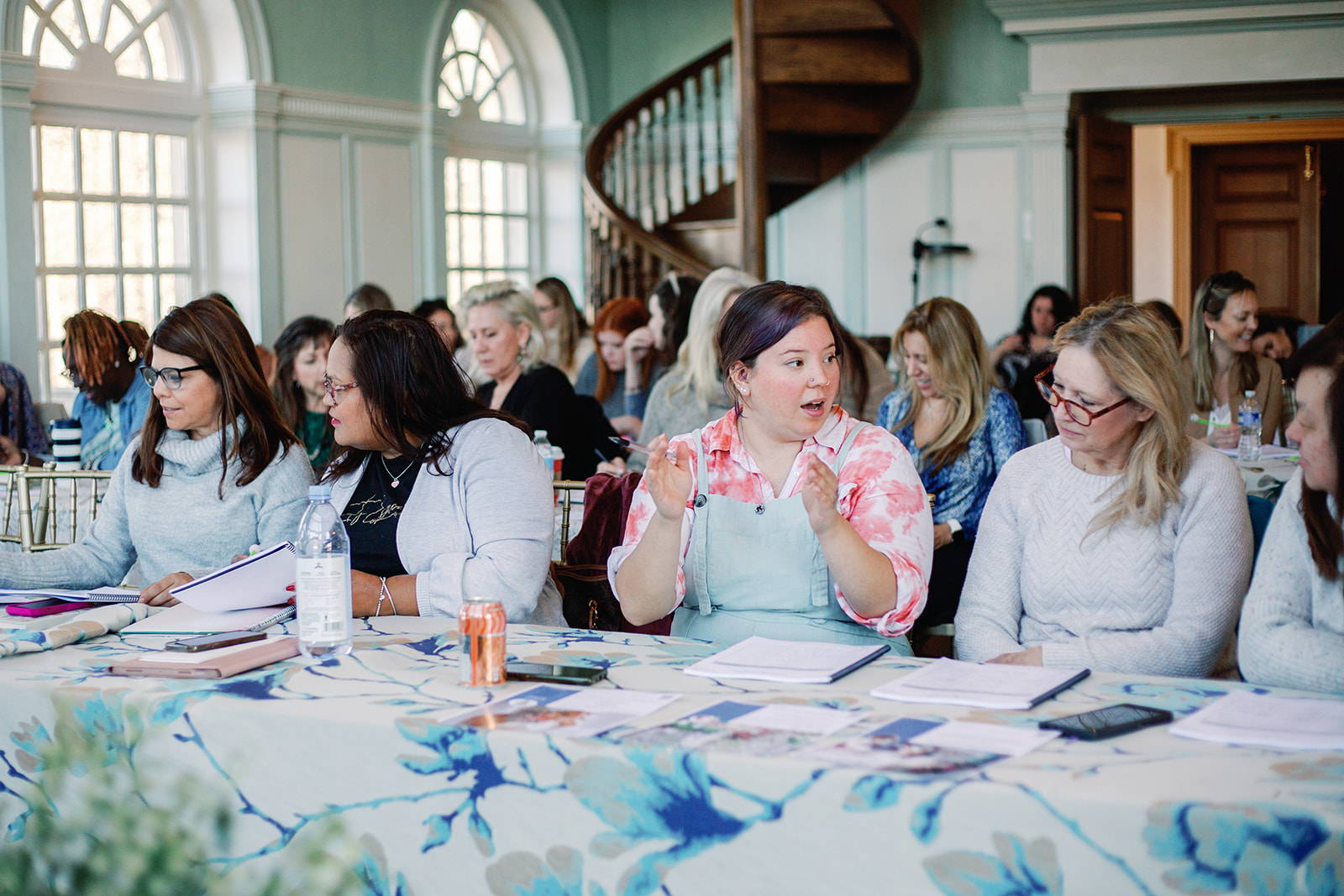 Day 2 - Luxury Floral Masterclass
Tuesday, we used those UV reactive roses into our bouquets during the first part of the day. The color scheme for this shoot was monochrome blue, which is one of my favorite colors. Also, we brought back our favorite accents from previous tour stops, including the Acropolis Vase fron Atlanta and the Sparta Urn from Miami. An Acropolis Vase was even placed atop the cake.
Fun Fact: For the styled shoot we had the opportunity to decorate an ice cream truck, as a bonus, which was a fun way to close out this year's Intrigue Across America Tour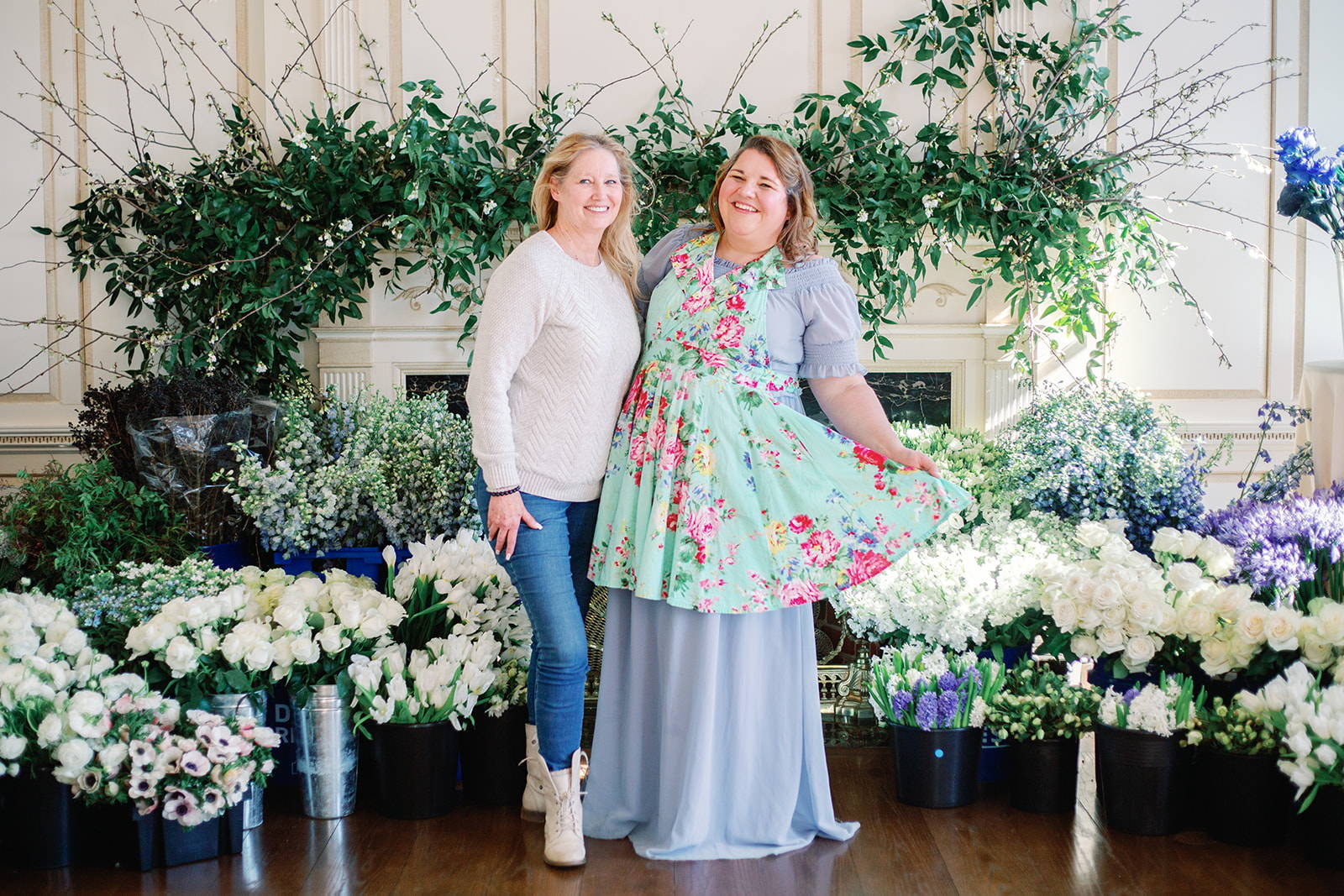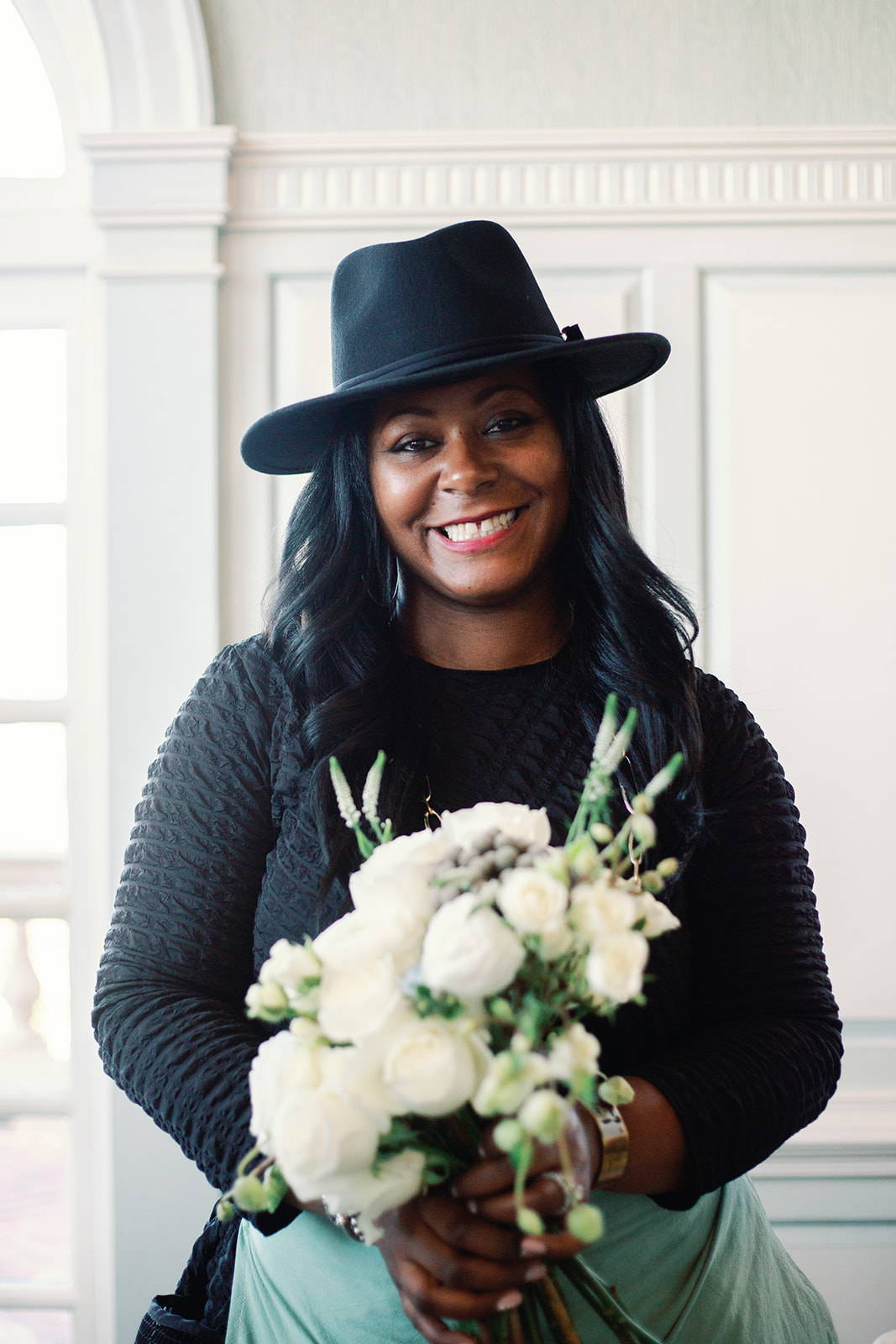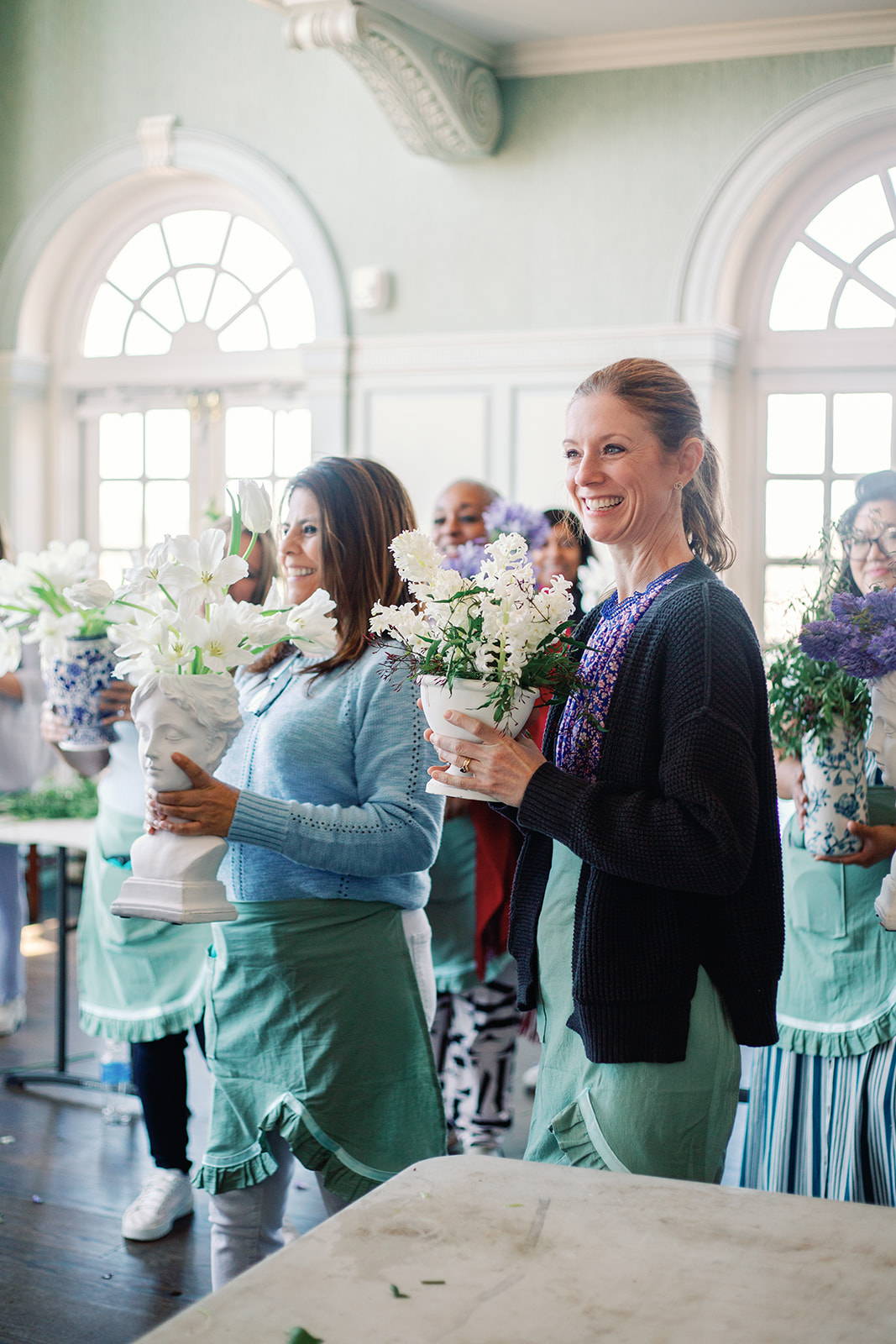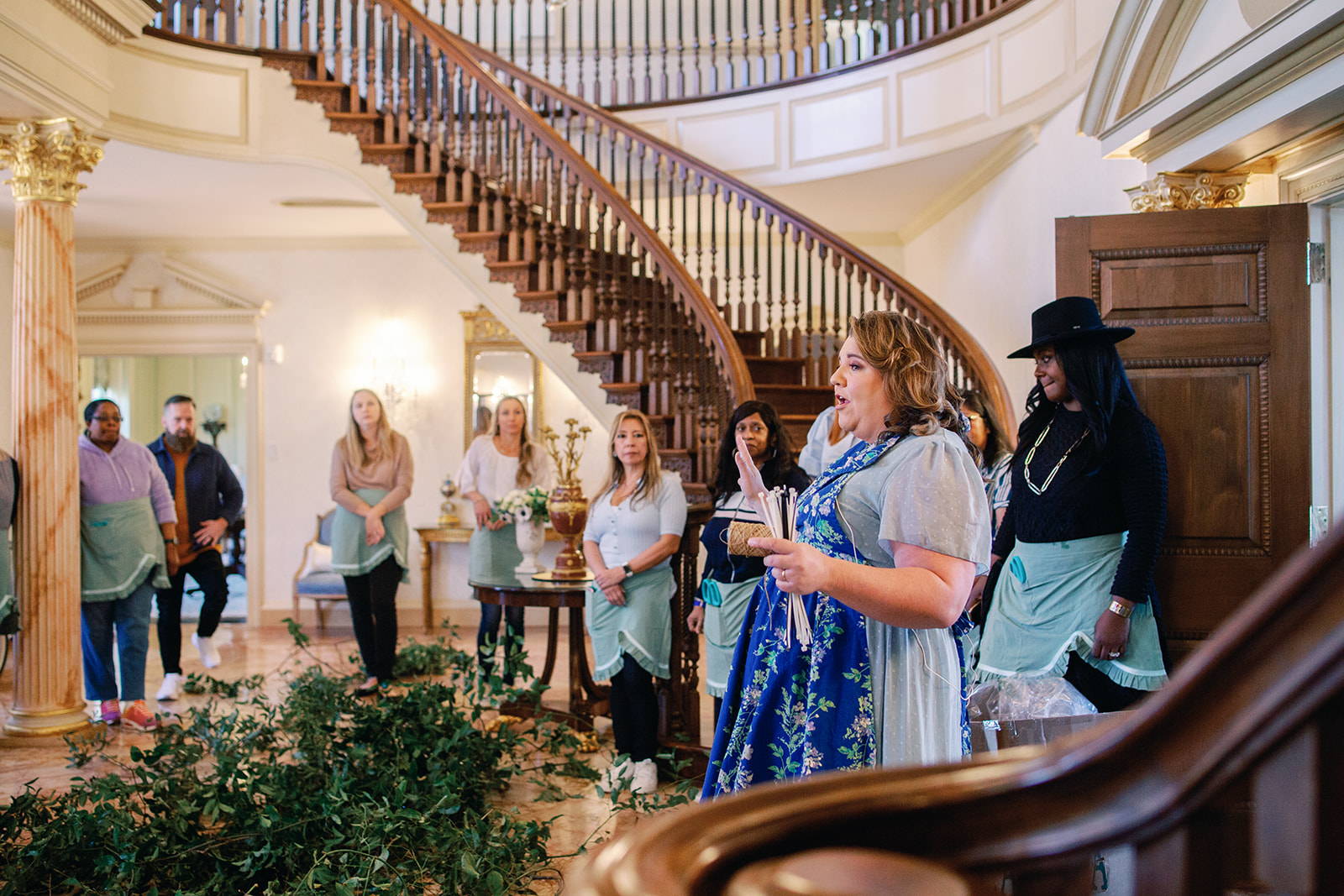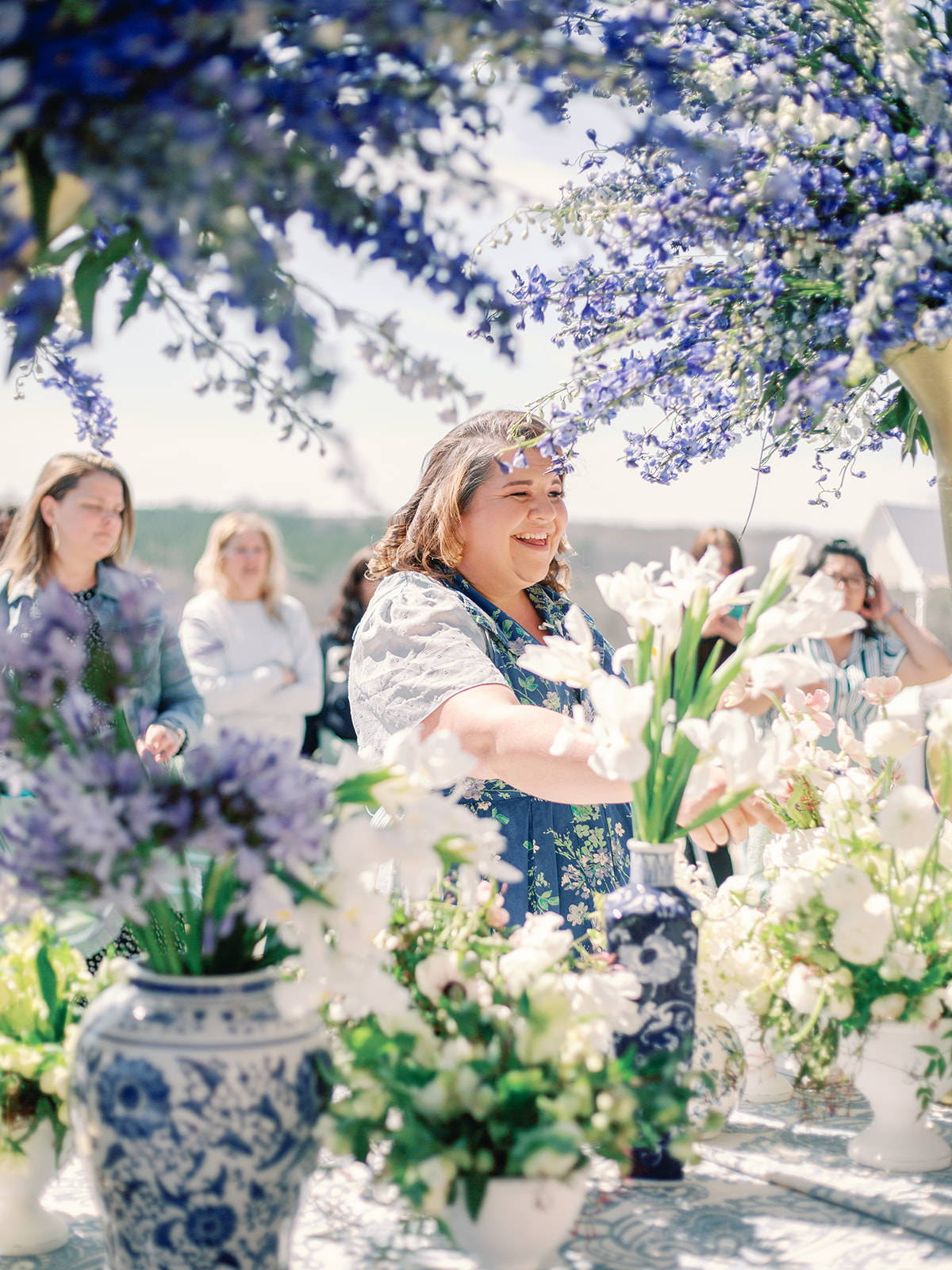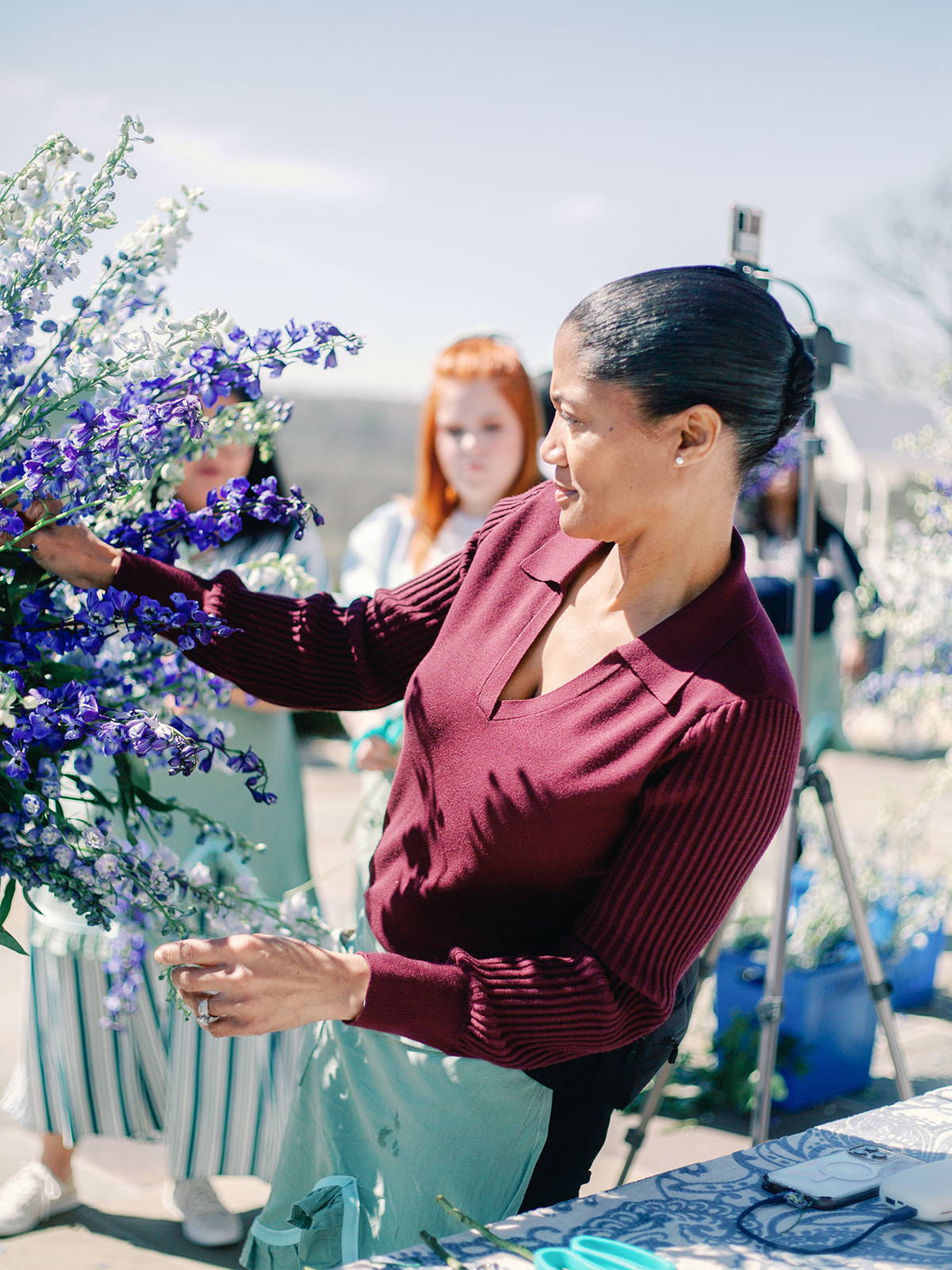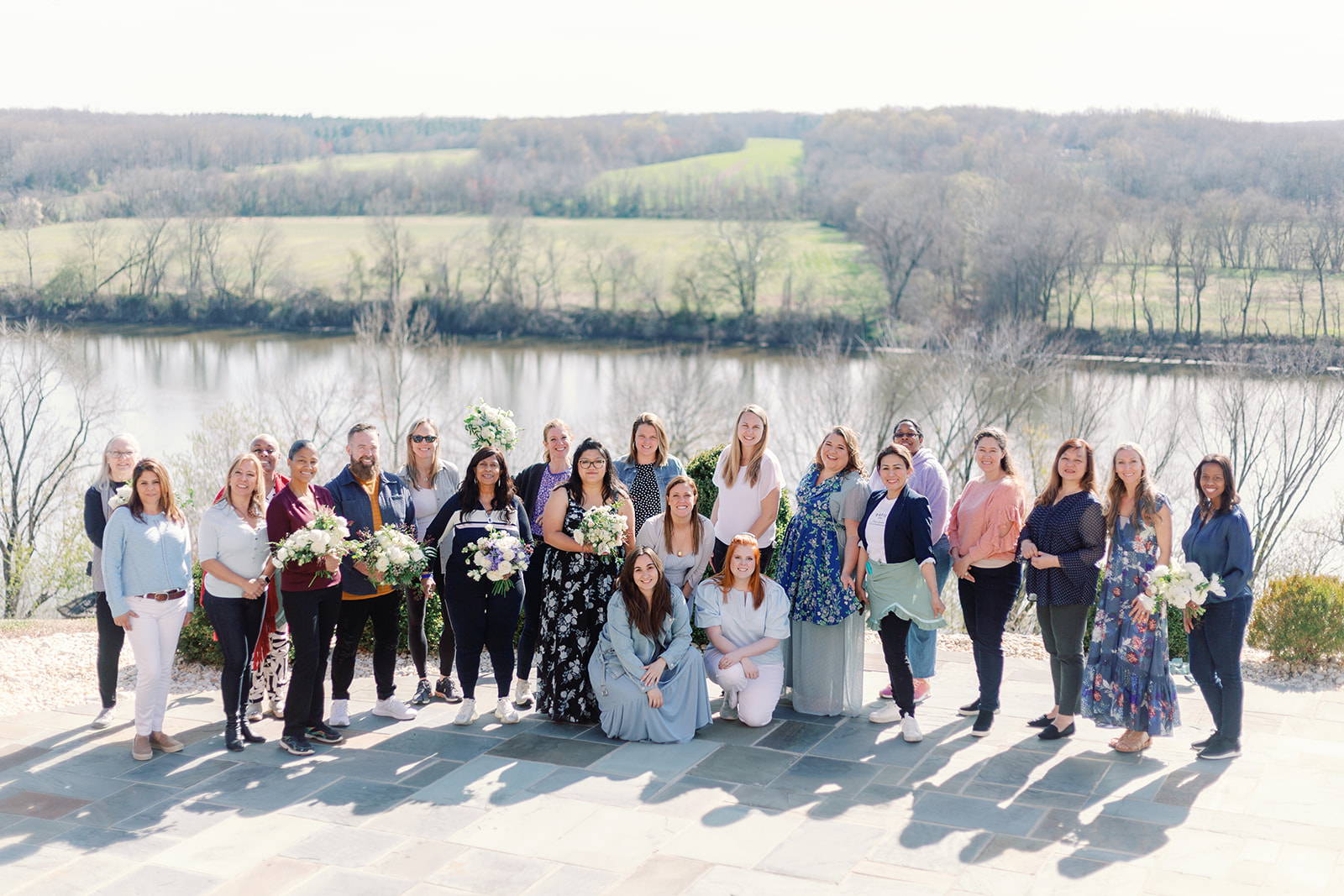 After day 2 wrapped, the Styled Shoots Across America photographers came in to photograph all of the beautiful florals and decor, along with the help of stunning models. Attendees of the workshops get full access to all professional photos once galleries are completed, which means hands were filled with flowers, minds with inspiration, and portfolios with photos!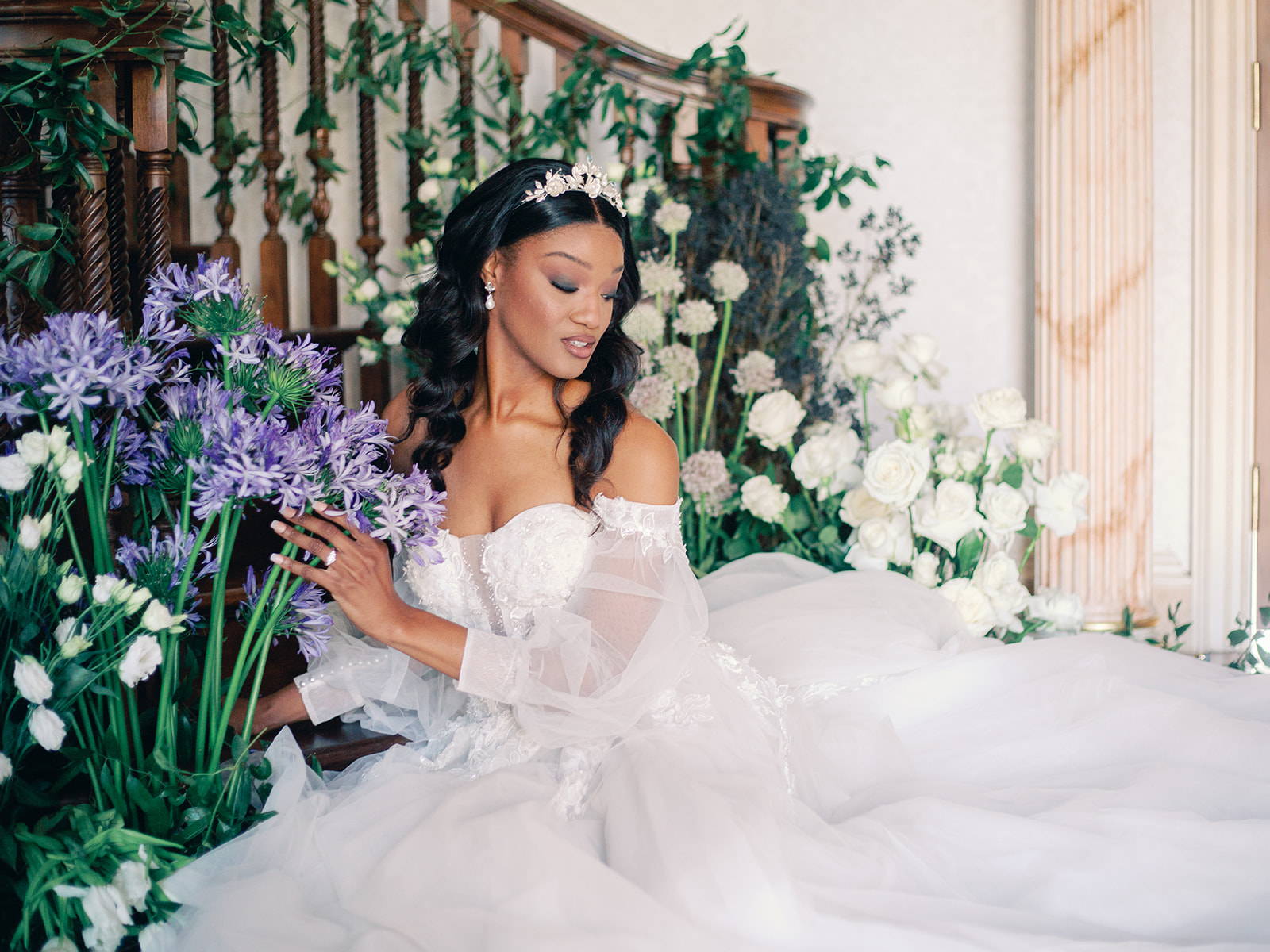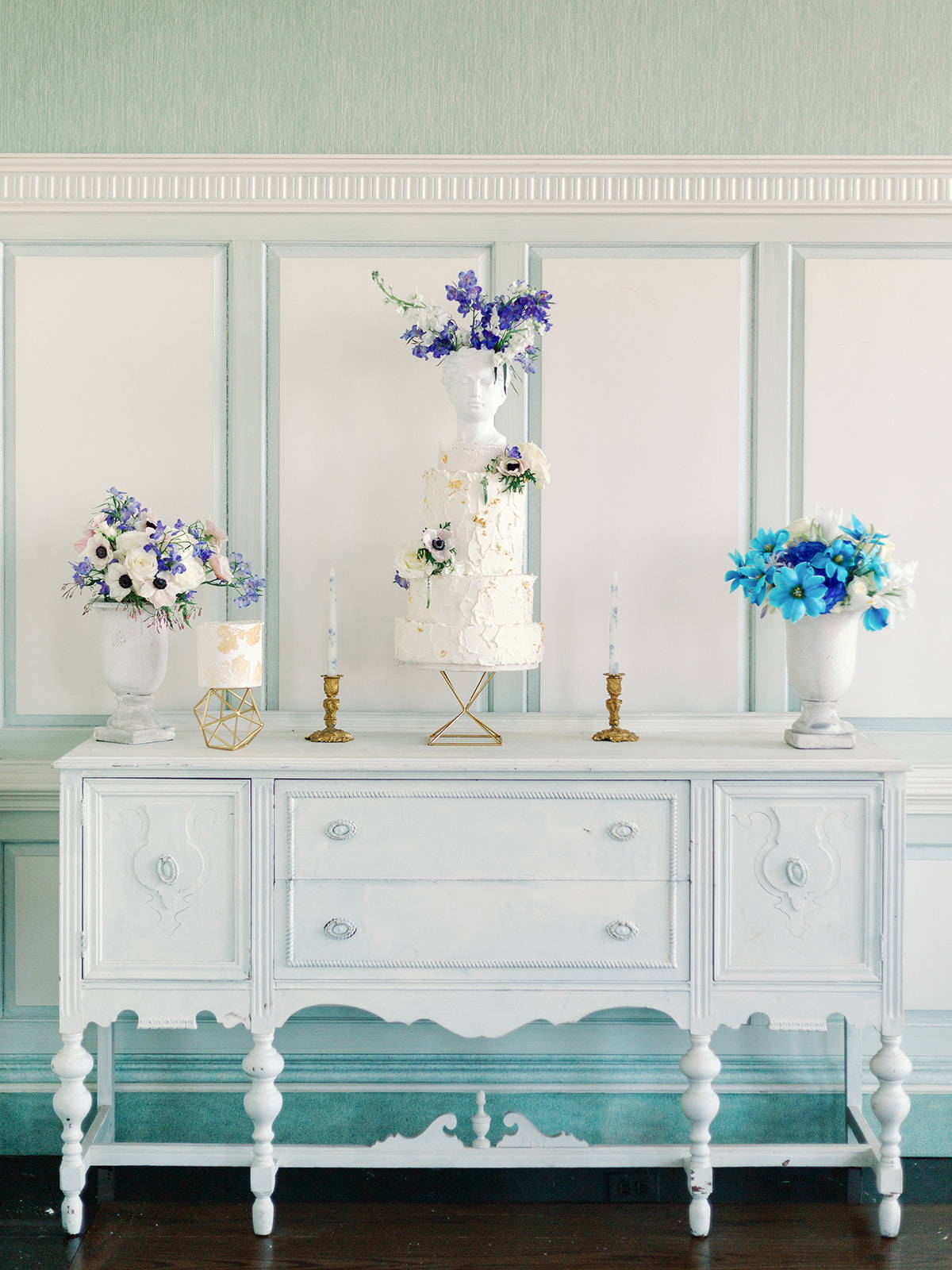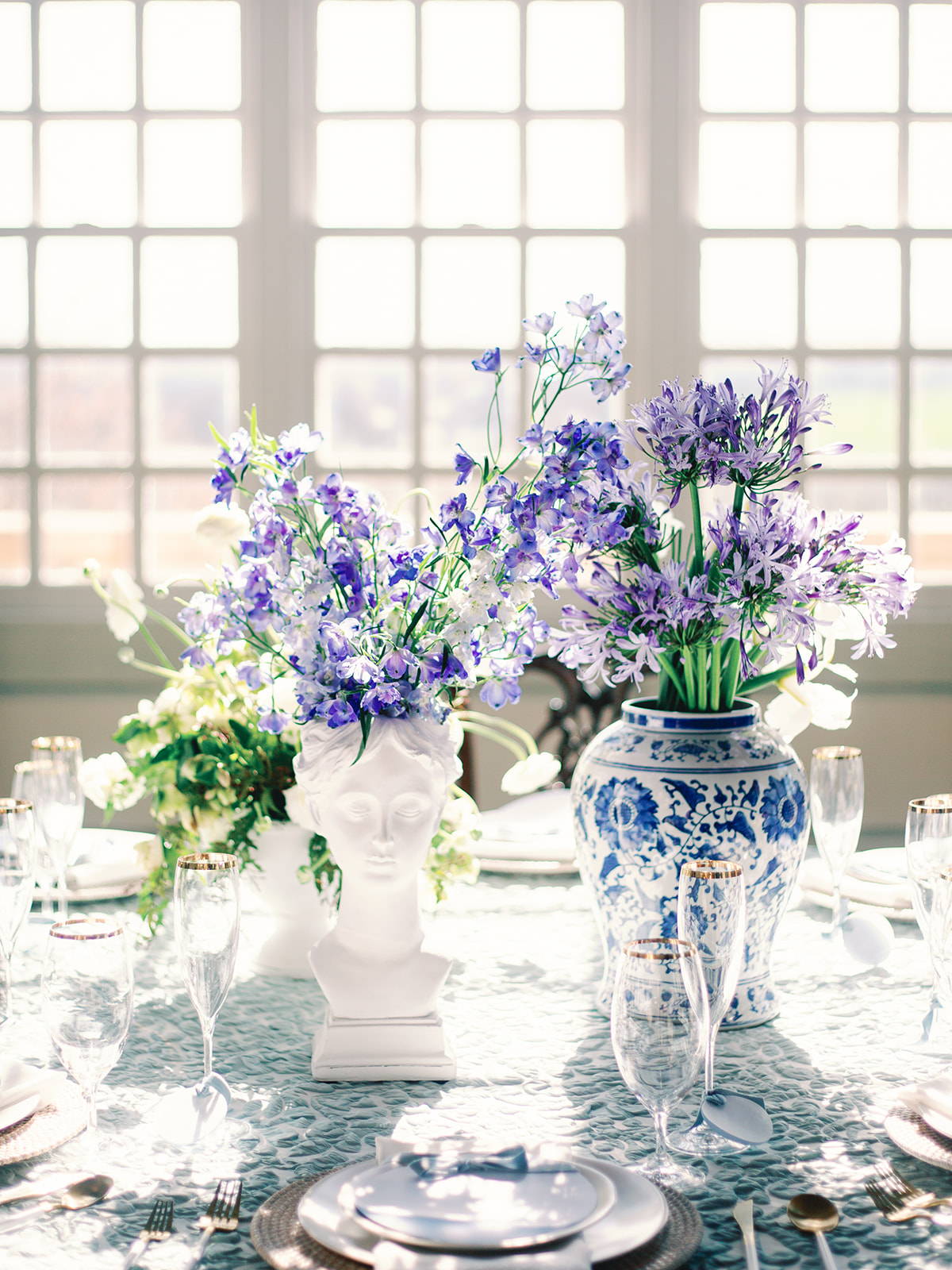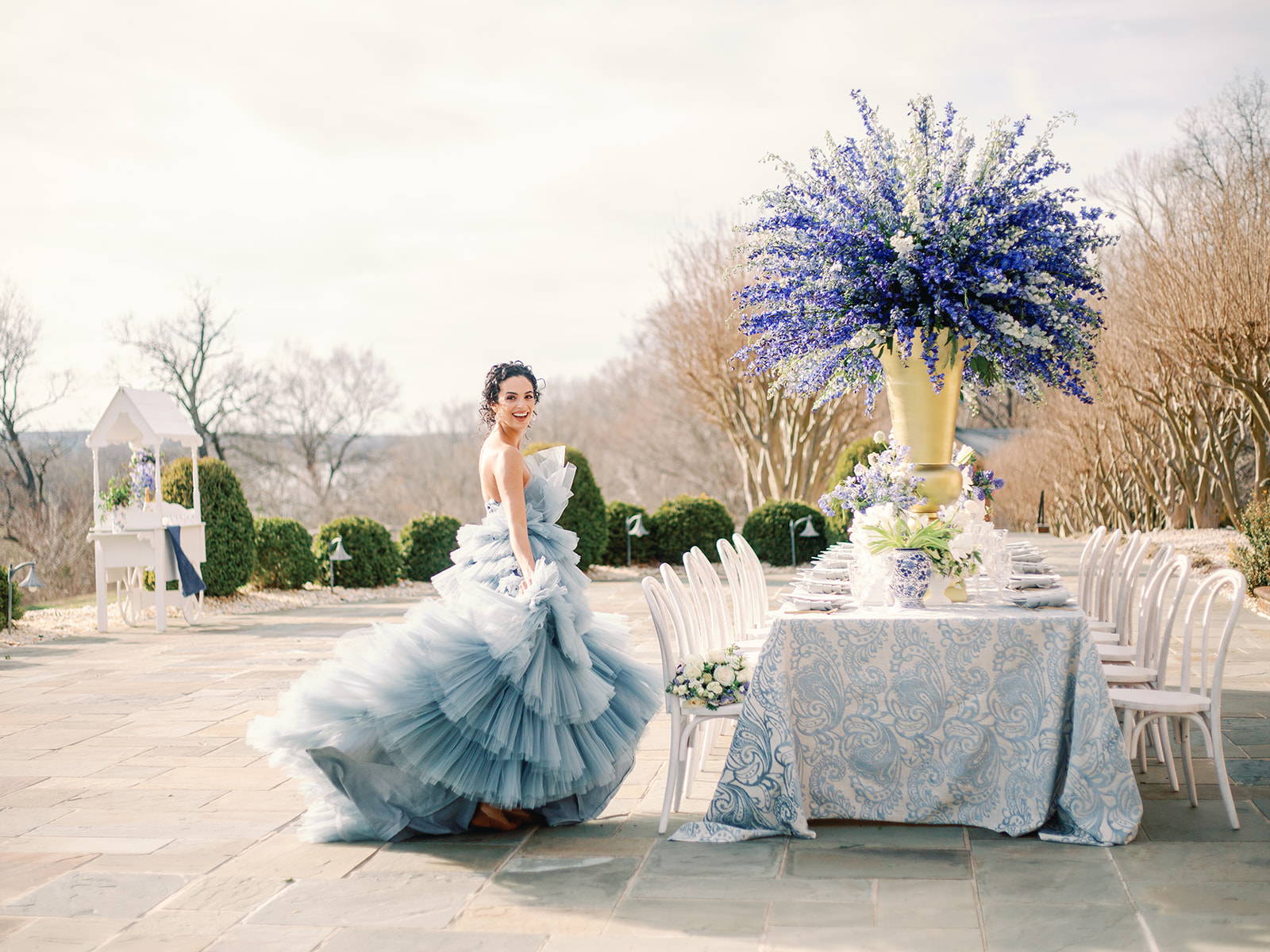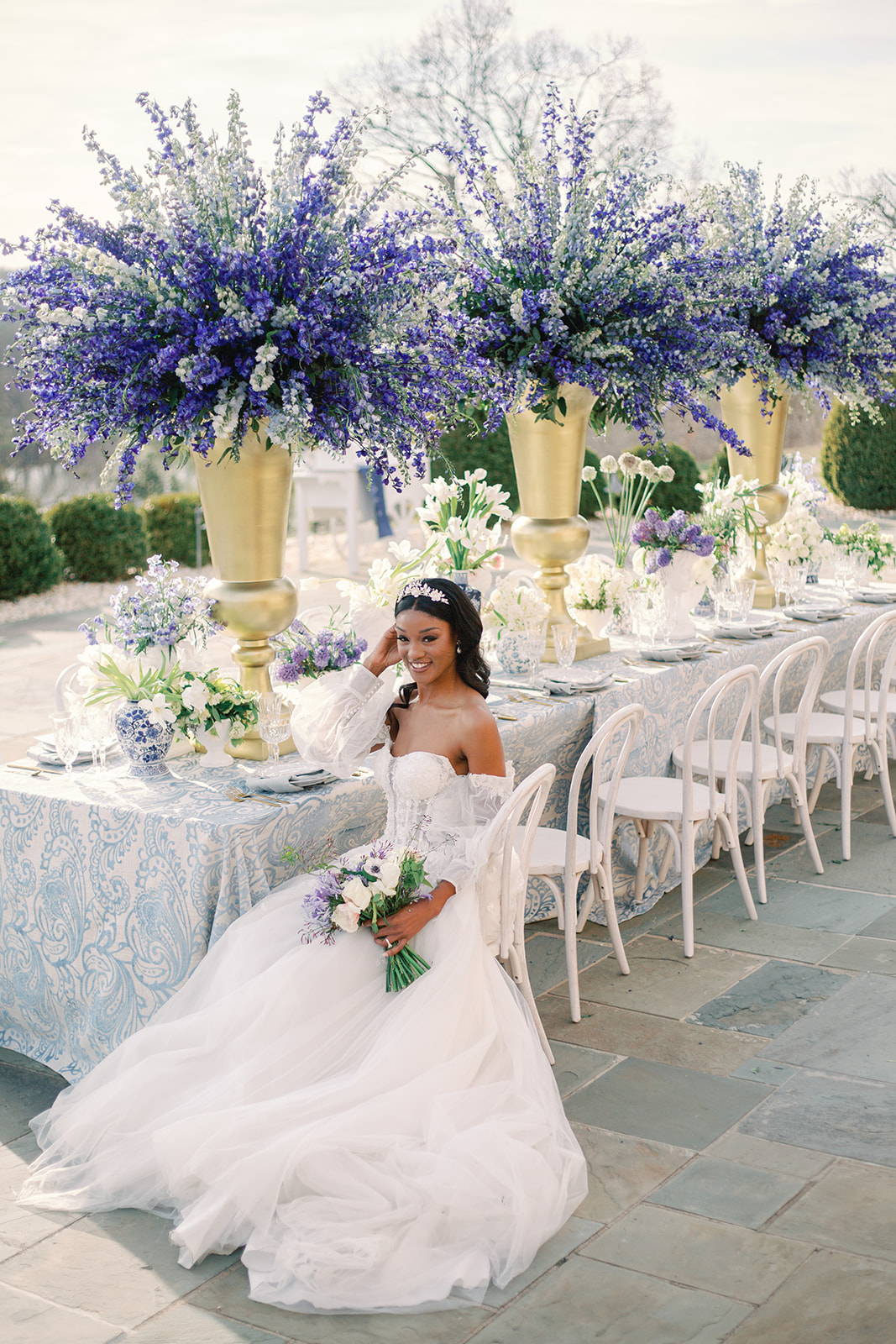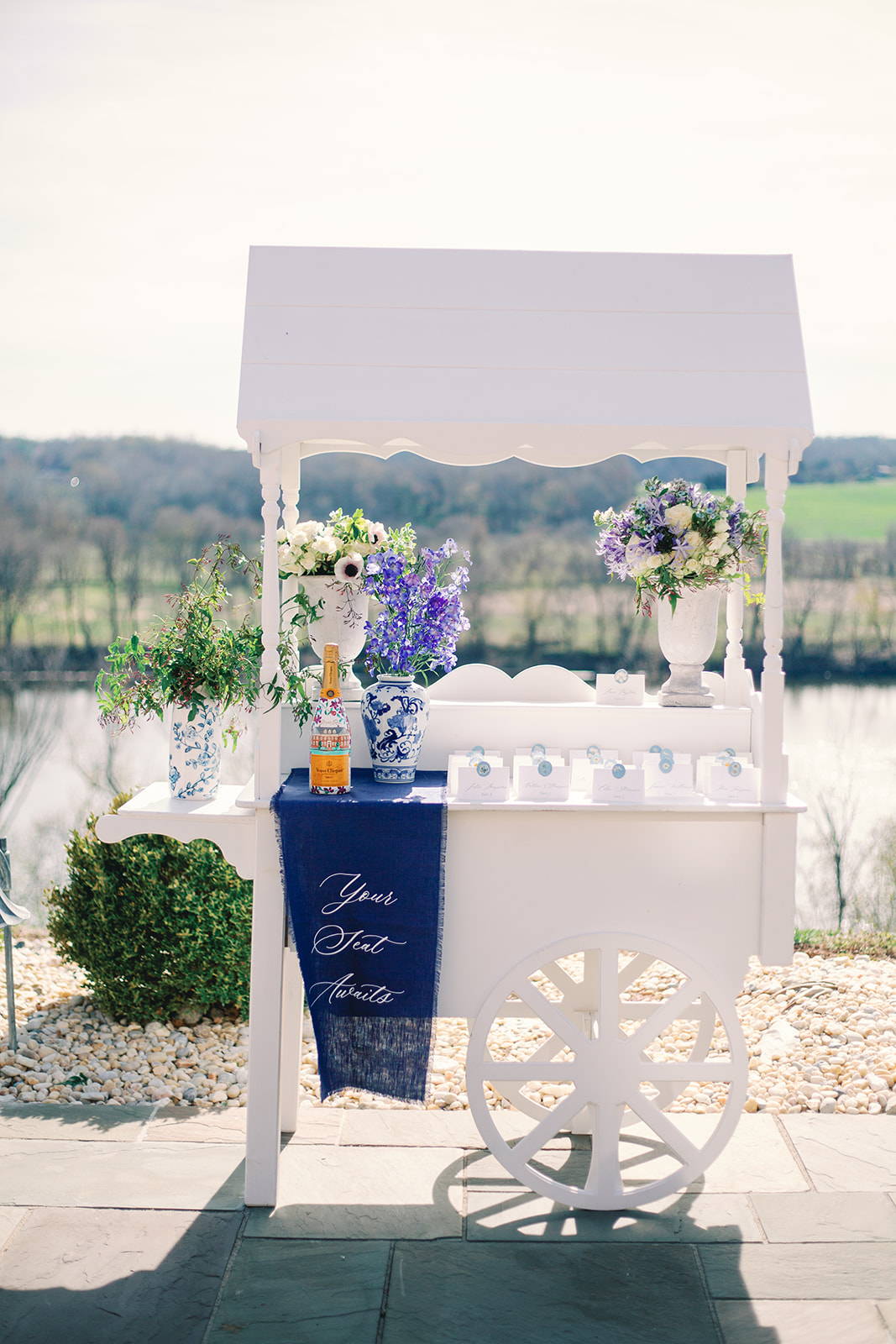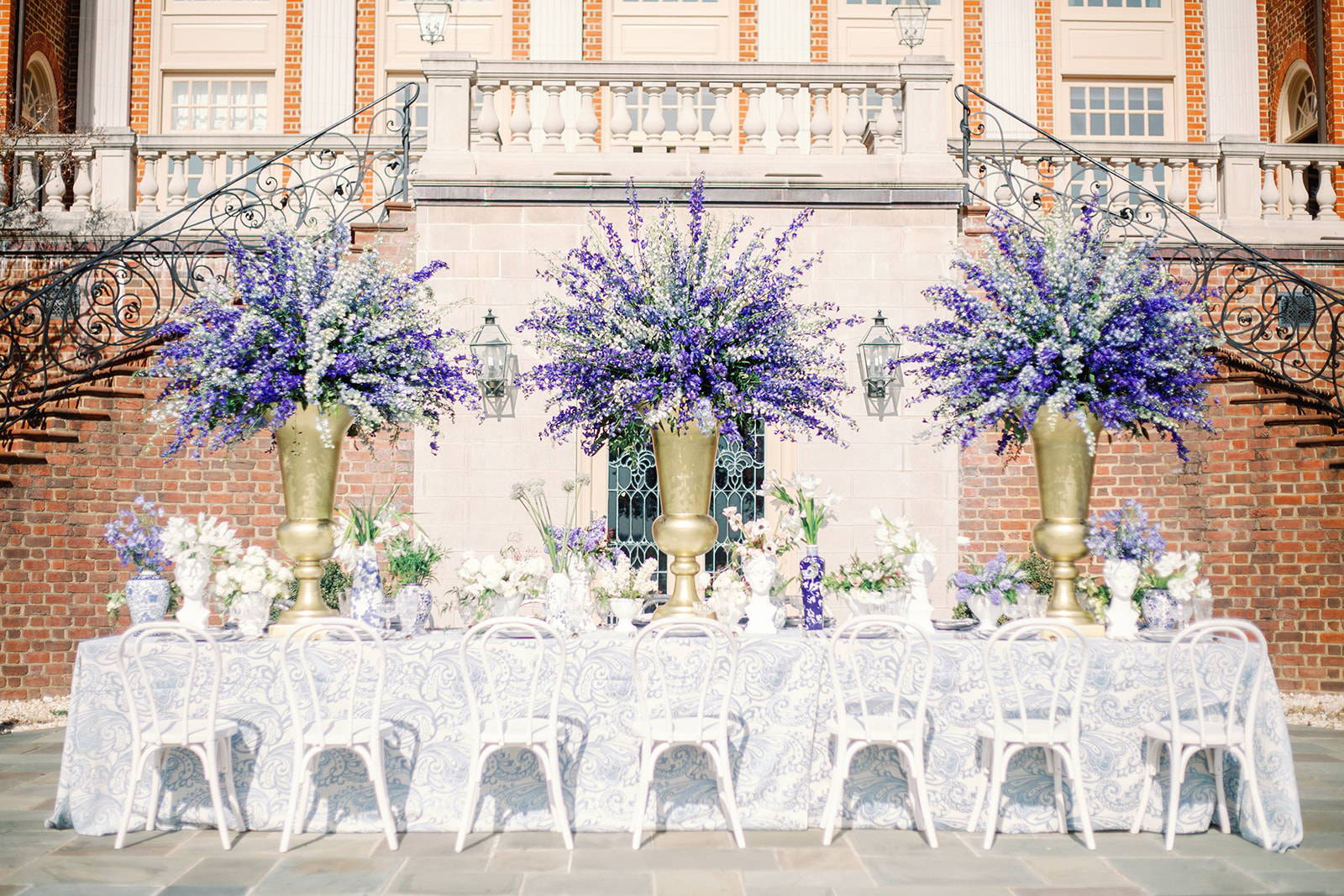 ---
Shopping Lists & Pricing
If you are wondering what flowers and products we used to create the large centerpieces at the Phoenix tour stop, we're here to spill all the details.
Flowers: All flowers came directly from our wholesaler and flower friends over at Jetfresh Flowers.
Floral Software: We determined our recipes, flower counts, and pricing using Curate software. Full recipe coming soon on the blog post.
Containers/Hardgoods: Accent Decor provided the terrecotta vases, arch and hanging baskets and more! You can see their new line of wedding products here.
Everyone always asks how much it costs to create the large scale floral projects. We will be sharing the cost of the centerpieces for this tablespace very soon. Visit Curate for the full recipe link COMING SOON on the blog post here.
---
Creative Partners:
Photos featured in this blog post are provided by: Clear Sky Images
Host: @styledshootsacrossamerica | Concept & Planning: @heatherbengeofficial @alexiawoolumssaa | Assistant: @sugarplum.coutureevents | Venue: @estateatriverrun | Florist: @intrigue_designs Student Team | Wholesale Florist: @jetfreshflowers | Supplies: @oasisfloralproductsnamerica | Vessels & Candles: @accentdecorinc | Floral Software: @curate | Hair Stylist: @bohobraids_byivy | Makeup Artist: @madexdejamua | Stationery: @rsvp_love | Cake: @salted_sprinkle | Rentals: @rentequipva | Specialty Rentals: @nancesrusticrentals | Linens: @nuagedesignsinc | Gown Salon: @styled.gowns | Men's Wear: @stichandtie | Earrings: @whitesandsbridal | Painted Candles: @courtneykibbydesigns | Veil: @bellebotanicalcreations | Live Wedding Painter: @bybrittanybranson | Ring Boxes: @lovelyringboxes | Styling Mats: @theflatlaysstyler | Models: @rinajallday @scottyjallday @michellesmiracleevents @alliedesantis |#styledshootsacrossamerica #intrigueacrossamerica
---
Special thanks to our Intrigue Across America tour sponsors: