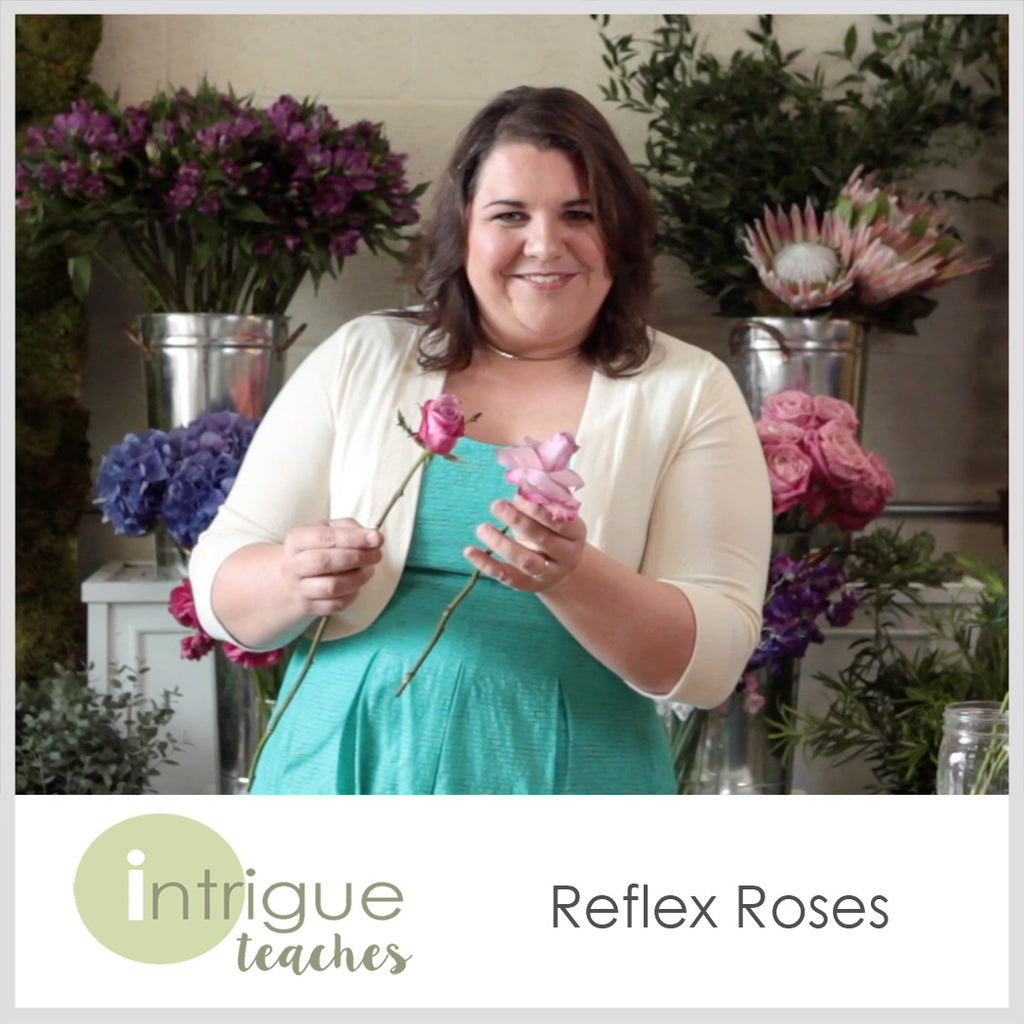 Reflex Roses
Trade secret: Sometimes roses are a little tighter than you need them to be. Learn how maximize the impact of a single stem by reflexing.
Become an INTRIGUE APPRENTICE.
Are you ready for more? It's time to become an Intrigue Apprentice Member! In addition to this item, you will receive INSTANT ACCESS to over $10,000 of floral & business education on the Intrigue Teaches website. You will get all of the count sheets, all of the tutorials and all of the game-changing floral business classes in just ONE CLICK!
As an added benefit, you will receive a code for 30% OFF of future LIVE (in-person) workshops, classes and conferences hosted by Intrigue. 
Become an INTRIGUE APPRENTICE MEMBER today: CLICK HERE,
All apprentice memberships include access to the coordinating membership badge to proudly show your Apprentice Membership. Badge may be used on your website, in marketing material and displayed in your office.
---
---
More from this collection