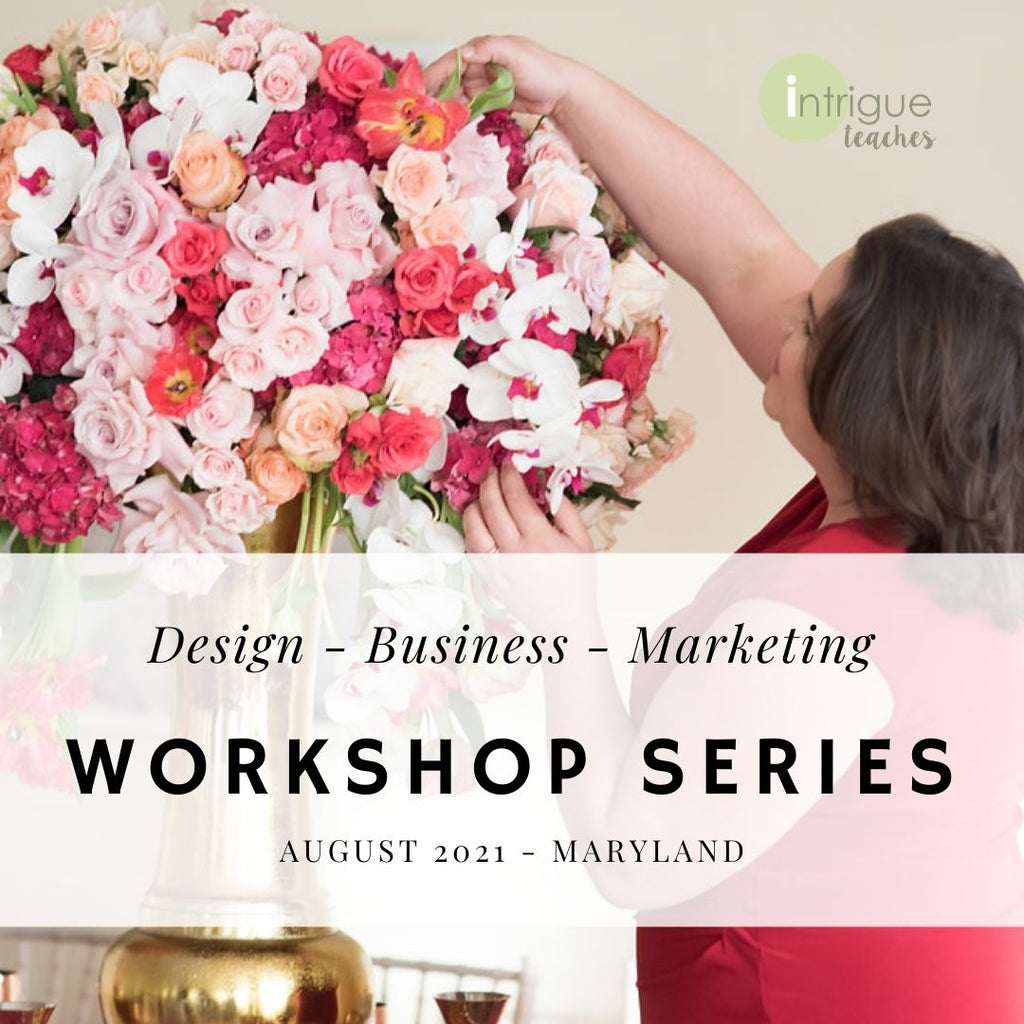 Full Sponsor - 2021 Workshop Sponsorship
Purchasing of this item confirms the participation as a Sponsor for all workshops hosted by Intrigue between July 1, 2021 and November 18, 2021.
Sponsorship includes showcasing your brand on ALL FIVE In Person & Virtual Class components. Work with the Intrigue team to create a compelling narrative and produce a sales strategy for attendees.
Intrigue will work with your supplier to ensure we have proper items available during filming to create engaging promotional content.
*All products required, and shipping will be provided at the sole expense of the client.
 All promotional content as outlined below will be shared between July 1, 2021 ands December 31, 2021.

WEBSITE/LANDING PAGE:

Full sponsors will be listed above single sponsors.

Clickable link to your website.

SOCIAL MEDIA:

Instagram -

Listed and

tagged as a sponsor on 10+ posts.

Tiktok & Pinterest -

4 dedicated posts featuring your product/service.

 

Advertisement -

Listed as sponsor on 5+ promoted ads via Facebook & Instagram.

Social Strategy

- Organically added into Intrigue posts on all platforms 8+ times throughout the course of the campaign.

EMAILS:

Two email blasts showcasing your product/service as it relates to the Workshop Series. Inclusion in all marketing emails listed as a sponsor with clickable link.

DELIVERABLES:

Two Virtual tutorials featuring your brand

(up to six brands per tutorial may be featured)

.

Three Virtual classes featuring your brand

(up to six brands per tutorial may be featured)

.

Direct link to purchase your product/service on all tutorial downloads.

EXTRAS:

Sponsor listing on any and all additional landing pages, emails and promotional content.

Two personal endorsements by Sarah Campbell of your product/service created and delivered to the Intrigue community.

Access to full gallery of content featuring your product/service with unrestricted use to promote your produce/service.

Exposure to an international audience anticipated at upwards of five million.
All above content will be provided and shared by Intrigue in accordance with the outline.  Sarah Campbell personally guarantees that all content outlined in this product will be provided as outlined. In the unlikely event that Intrigue does not provide the above content and posting as outlined the Sponsor will be due a refund valued at the rate of the missing content.
All Payments are non-refundable and non-transferable with exception of the above noted "unlikely event".
---