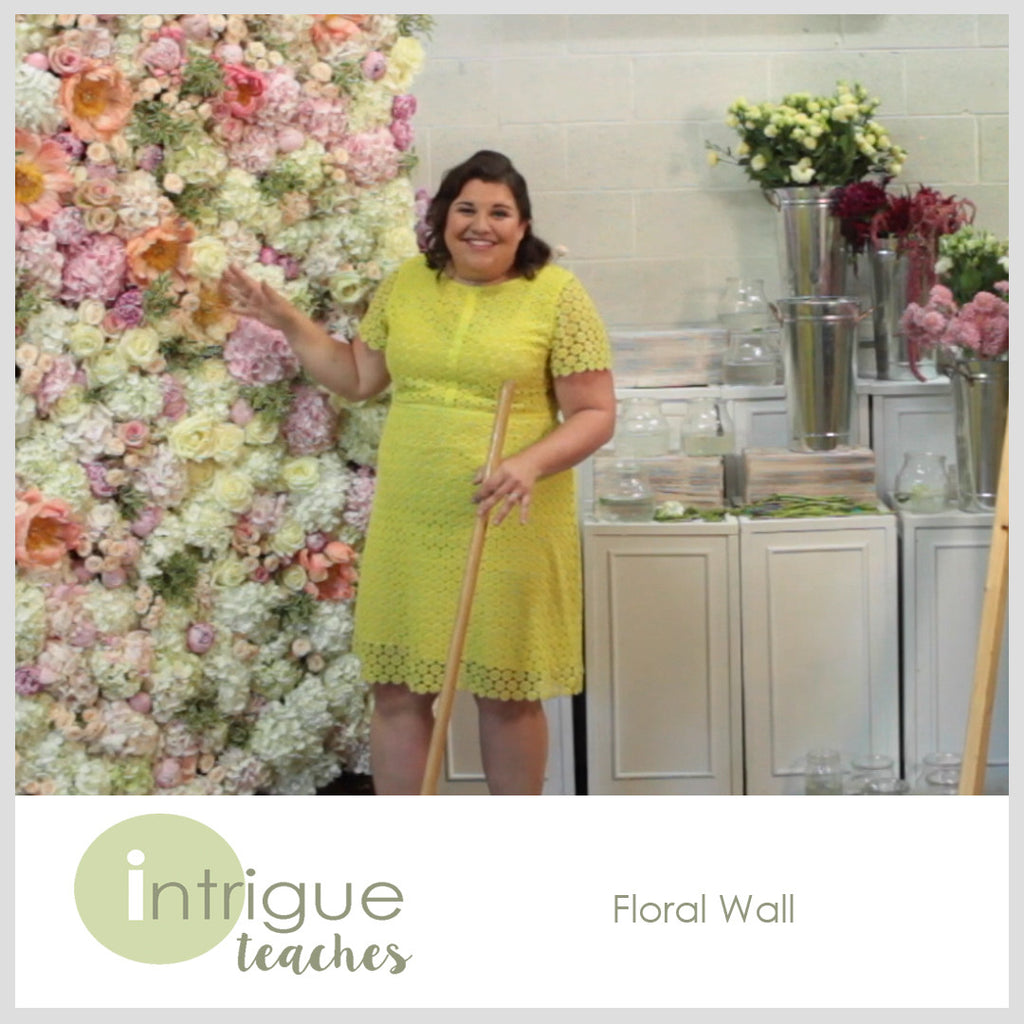 Floral Wall Tutorial
Floral walls have been skyrocketing in demand at weddings and social events. I have mastered the design technique for these large-scale installations and, in doing so, have found easier and more cost effective ways to bring these dreamy, dramatic creations to life!
Floral walls are my specialty! It makes my heart soar when my clients request this type of design. Even the slightest hint that they're wanting a floral installation sends me bubbling over with excitement! 
I will guide you, step-by-step, through this in-depth video tutorial. I will walk you through ordering blooms, pricing your wall, designing the piece, and everything in-between.
Gone are the days of trying to figure it all out on your own, counting stem by stem and struggling. This tutorial does it all for you! You'll be amazed at how simple these techniques really are.
YOU DON'T WANT TO MISS OUT ON THIS OPPORTUNITY!
______________________________________________________
Become an INTRIGUE APPRENTICE.
Are you ready for more? It's time to become an Intrigue Apprentice Member! In addition to this item, you will receive INSTANT ACCESS to over $10,000 of floral & business education on the Intrigue Teaches website. You will get all of the count sheets, all of the tutorials and all of the game-changing floral business classes in just ONE CLICK!
As an added benefit, you will receive a code for 30% OFF of future LIVE (in-person) workshops, classes and conferences hosted by Intrigue. 
Become an INTRIGUE APPRENTICE MEMBER today: CLICK HERE,
All apprentice memberships include access to the coordinating membership badge to proudly show your Apprentice Membership. Badge may be used on your website, in marketing material and displayed in your office.
---
---
More from this collection