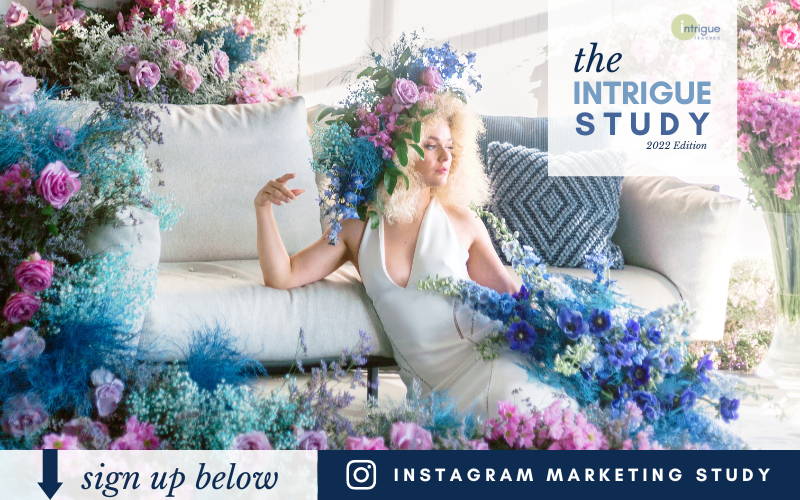 We need designers to join us for 5-10 minutes a day for 3 days (virtually).
We are about to open a new Instagram Study for the floral industry. It is open to all flower focused designers and planners regardless of follower count. We need designers at all levels in order to gather well rounded results. and a great way to ensure your current social strategies are as effective as possible. We will harness the power of the Intrigue Communtiy to test various post types and determine how the algorithm is pushing out content. Coming together for this study will help us fine-tune our techniques and be sure we are making the most of each and every post! Study participants will get full access to the results of our testing. This study will take place from October 10th - 13th.
Thank you for your help!