Yay! Your votes have been submitted!
We will announce the WINNERS of this year's Intrigue Awards on
Tuesday, February 28th. Stay tuned to our social media pages!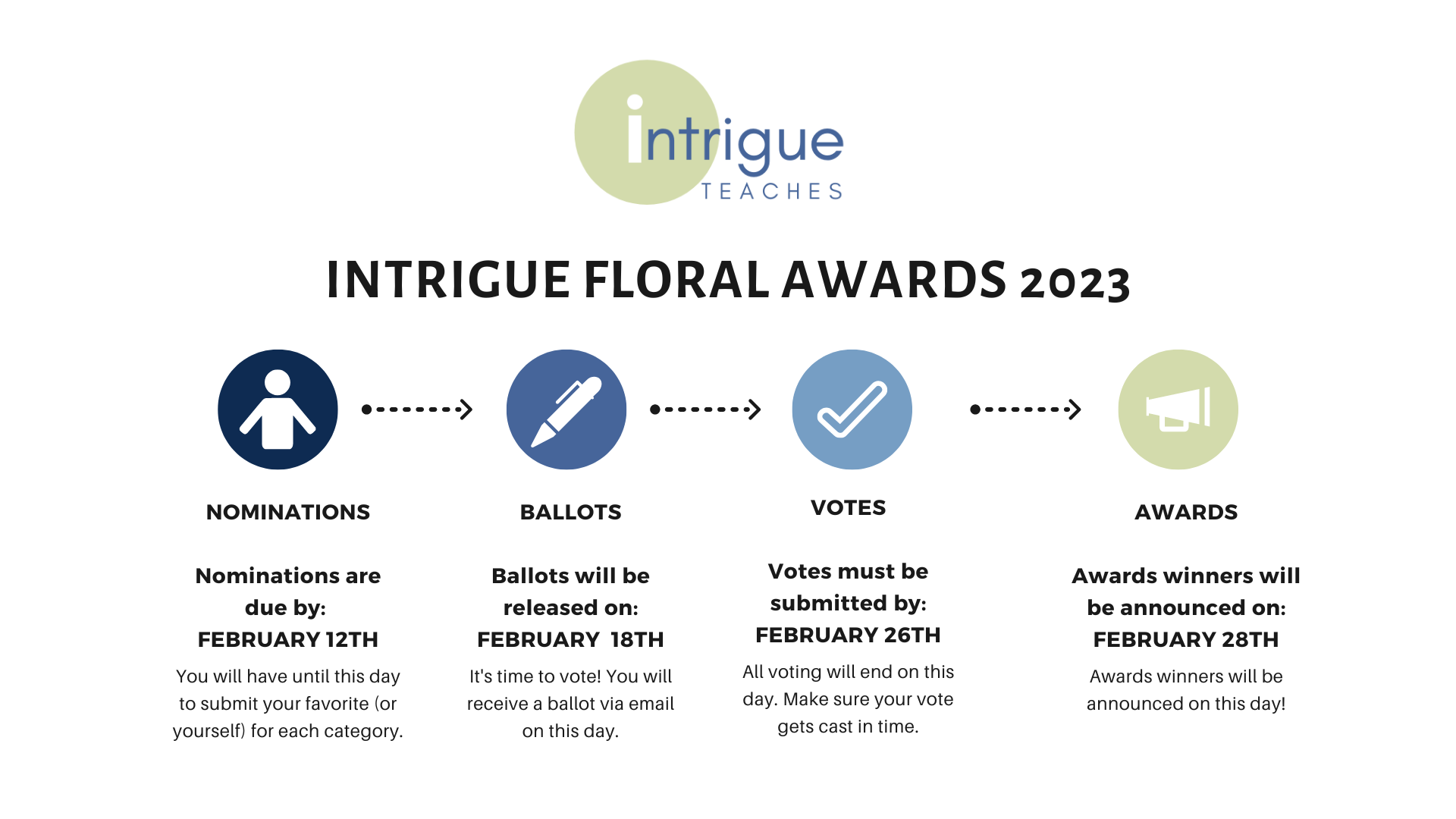 ---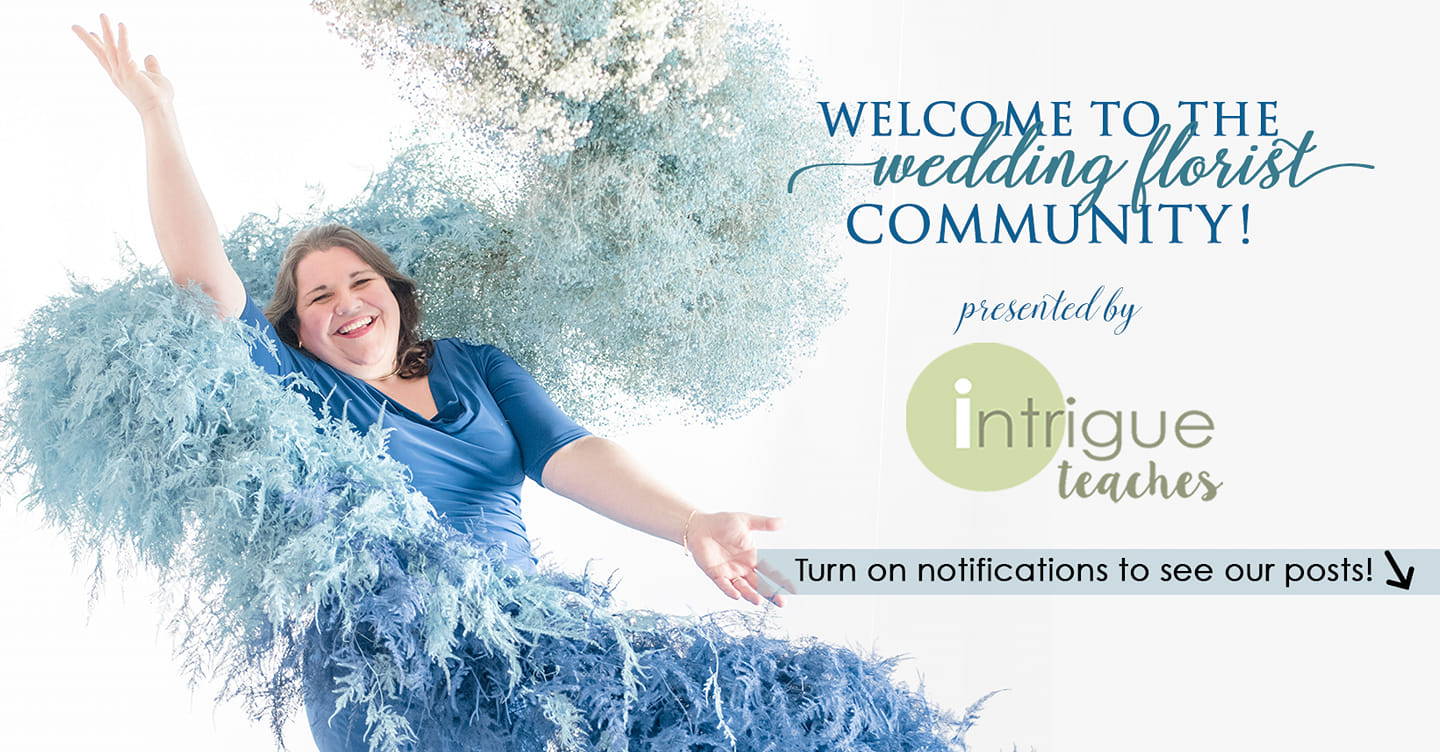 Join the Intrigue Teaches Wedding Community
Completely free to join and full of floral education (for wedding industry professionals). This community is a powerful, uplifting space for growth & encouragement. Our group aims to cultivate a positive community of sharing and giving. Come adventure with us as we share, learn, & grow together!
PLEASE NOTE: All 3 application questions must be answered in order to be admitted into the group. These questions help us to verify that you are a wedding industry professional.