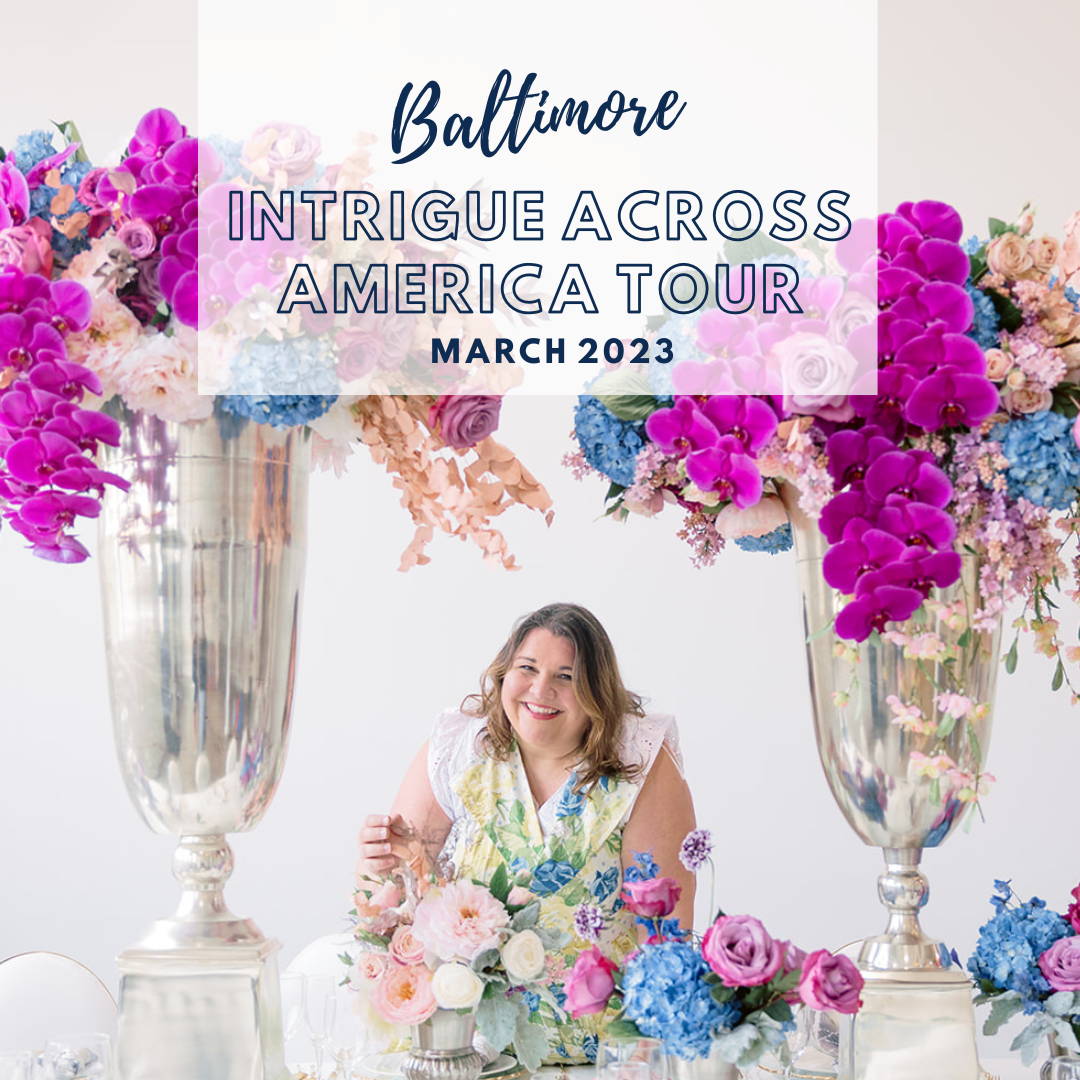 BUSINESS MARKETING INTENSIVE WORKSHOP
Baltimore, Maryland | March 2023
Luxury Social Media & Marketing Masterclass
$997.00
"It is NOT the people WHO ARE THE BEST at what they do that find success, it's the people who have FINE TUNED THEIR MARKETING and know how to TALK BEST about what they do."
This course is built to propel your business to the next financial level by delivering transformative business education that focuses specifically on our unique wedding floral industry. We are creatives; however, what we experience in the course of running our businesses is much different than the average creative. We work with a perishable product, in a fast paced environment, that requires organization, patience, procuring clients, and a lot more than just a bit of good luck! This course has the power to change your floral future.
This is a floral workshop, but we will not be playing with flowers. Being able to conceptualize and create amazing floral designs is only a small cog in the wheel of floral industry success: our businesses are built on marketing. Without having the transformative techniques and most efficient strategies to power our designs, the longevity of our businesses suffer, and profit falls flat. We are in this business because we love it, and in order to stay in business we need to generate income that excites us!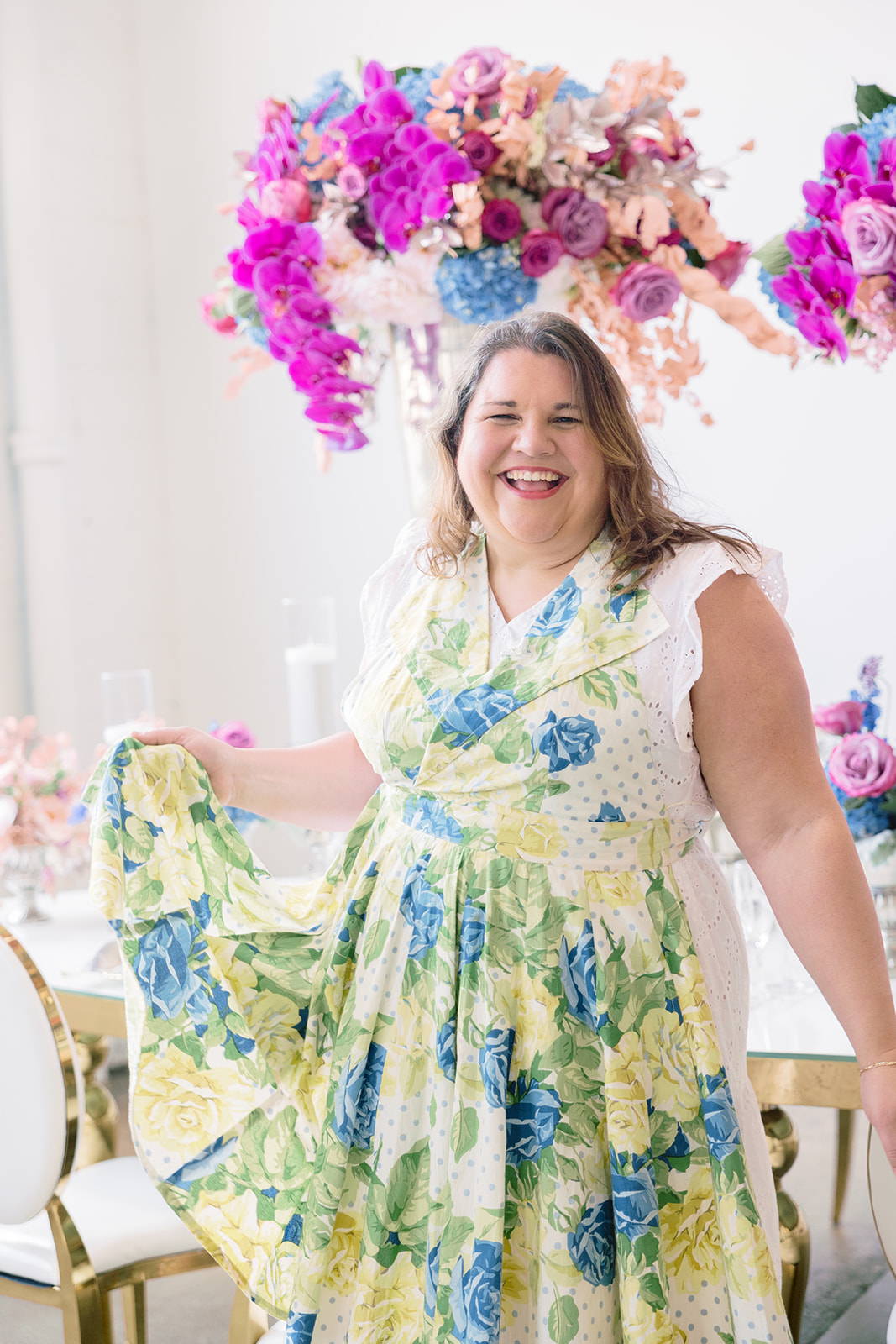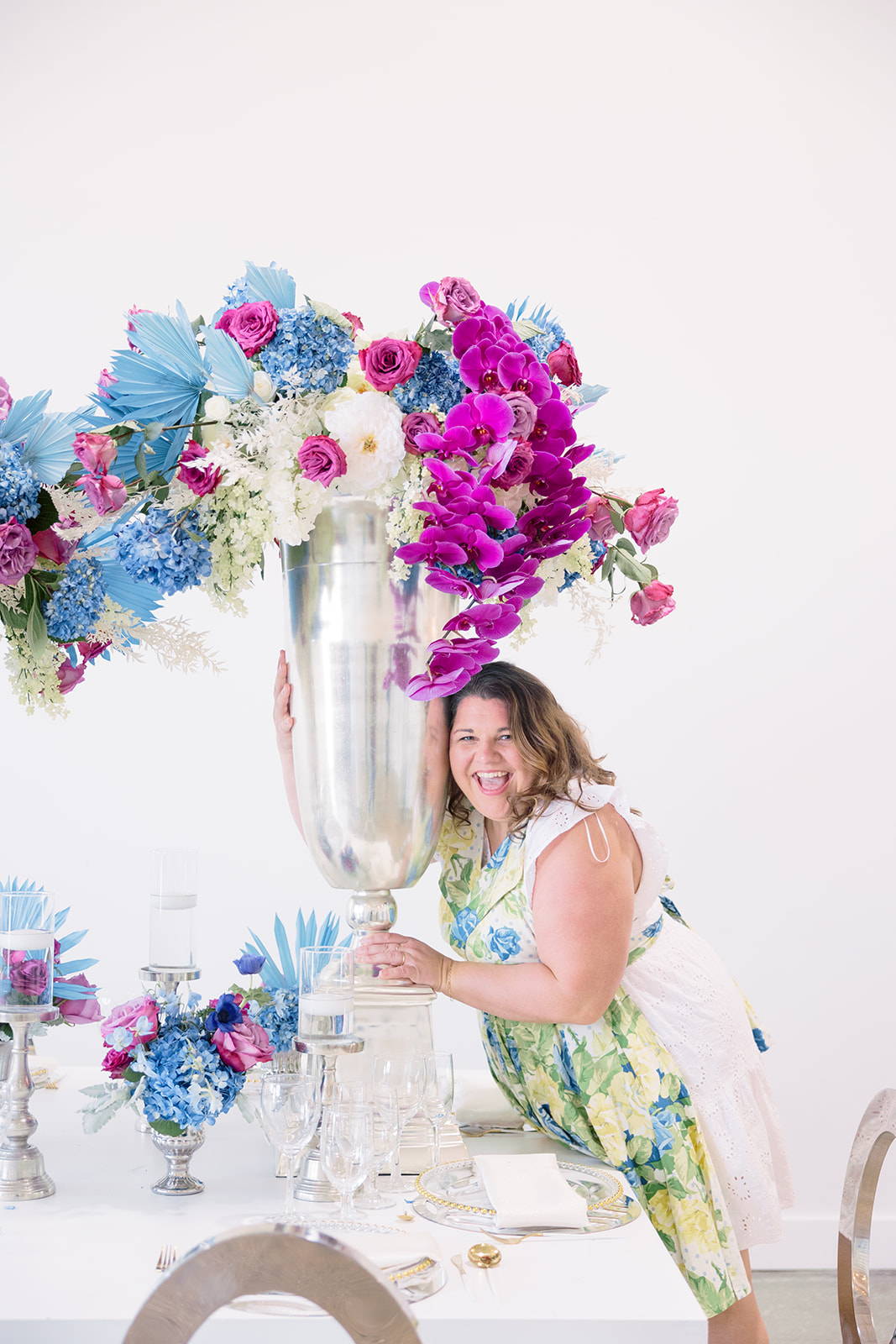 WHO IS THIS CLASS FOR?
I often think of the struggles that plagued my early years as a wedding florist: money wasted advertising in the wrong places, the trial and error of learning how to price for profit, endless hours trying to figure it all out, the overwhelming anxiety that overtook me as I struggled to find the right clients, or staff to build their weddings. I think back to the loneliness I felt, not knowing who to turn to for support and having to figure out my business strategy all alone. There was no one around me that was open to helping. I was on my own and it was hard.
If you can relate to the words above, then this course is for you. I have spent my career working to ensure that no one has to struggle their way to success. I want to be the teacher, guide, and mentor for you that I wished so badly to have in my own career.
You will leave this course with a weight lifted from your shoulders, inspired to take your business to the next level, and you'll know exactly how to do it. You are not ALONE. I am coming to visit!

*ALL payments are non-refundable. However, they are transferable to another attendee for the same event. Travel/hotel not included.
---
LUXURY SOCIAL MEDIA & MARKETING MASTERCLASS
Schedule is open to minor alterations and changes.
If you want to learn more about what I will cover in this class, along with our agenda for the class day, please click on the button below and download the Class Schedule PDF.
---
BUSINESS MARKETING INTENSIVE WORKSHOP
Baltimore, Maryland | March 2023
Luxury Social Media & Marketing Masterclass $997