Struggling should not be a required stepping stone to reach success, but I see it happening more often than you might think. That is what led me to create the Beginner's Guide to Becoming a Wedding Florist! I have seen so many new, eager florists coming to workshops yearning to learn high-end designs, but lacking the floral knowledge basics required to design on that scale. Students that are hungry to learn, but don't have a foundation of floral knowledge to build upon. Students that are determined to begin a blossoming floral career but don't know where to start.
This course is a collection of years and years (and YEARS) worth of floral design tutorials and business coaching classes that I've taught, all curated in an organized, easy-to-follow video tutorial format. It's designed for flower lovers who are just dipping their toes in the garden, and for those who jumped in with full force but are now realizing they may have missed a step or two along the way.
The industry standards should not be industry secrets. This course is all about building a rock-solid foundation for your design skills and business to bloom from.
Keep scrolling. There is a FULL COURSE DESCRIPTION below!
---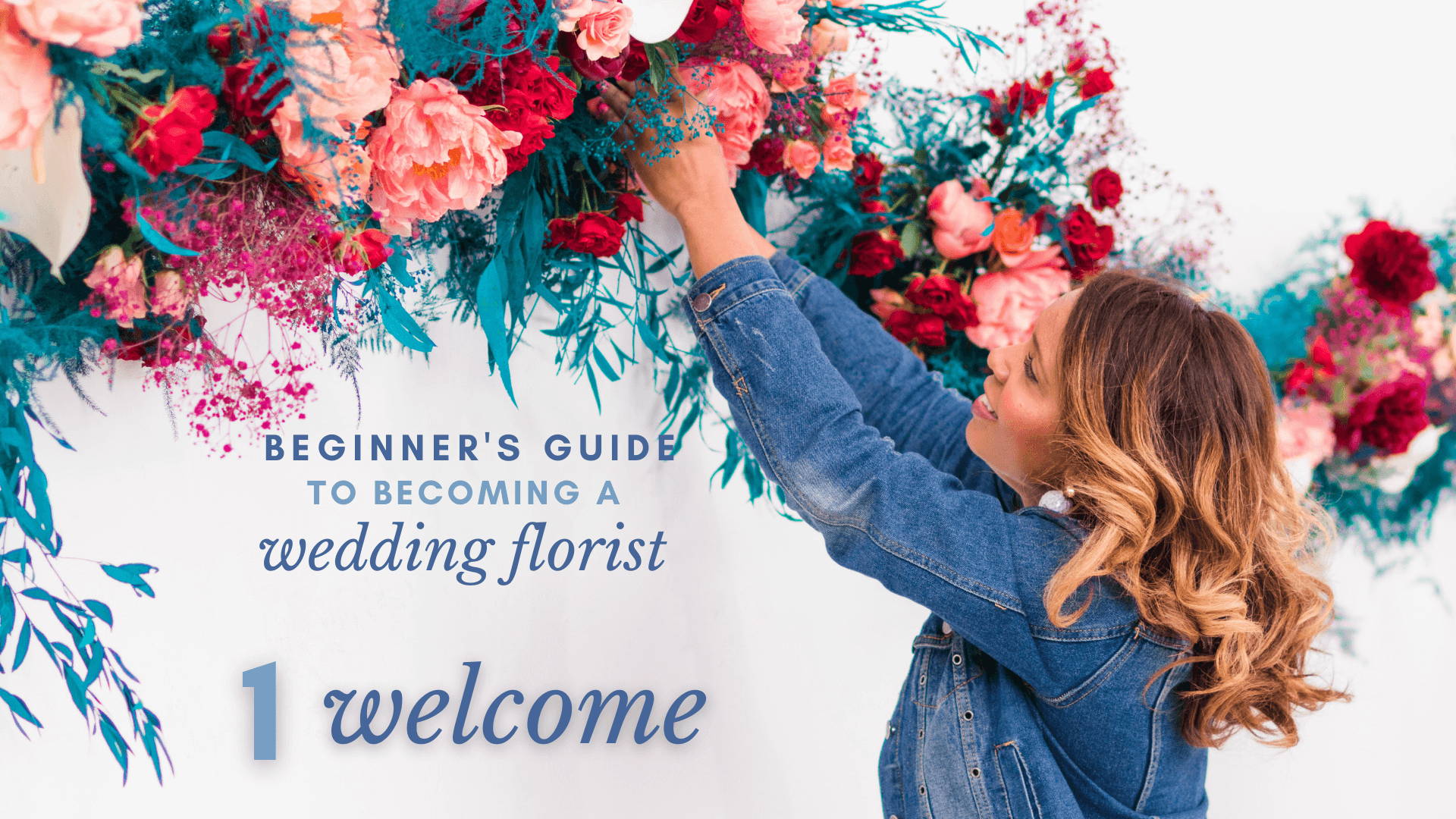 Module 1: Welcome This is where you start blooming. Get a warm welcome from Sarah and let's go!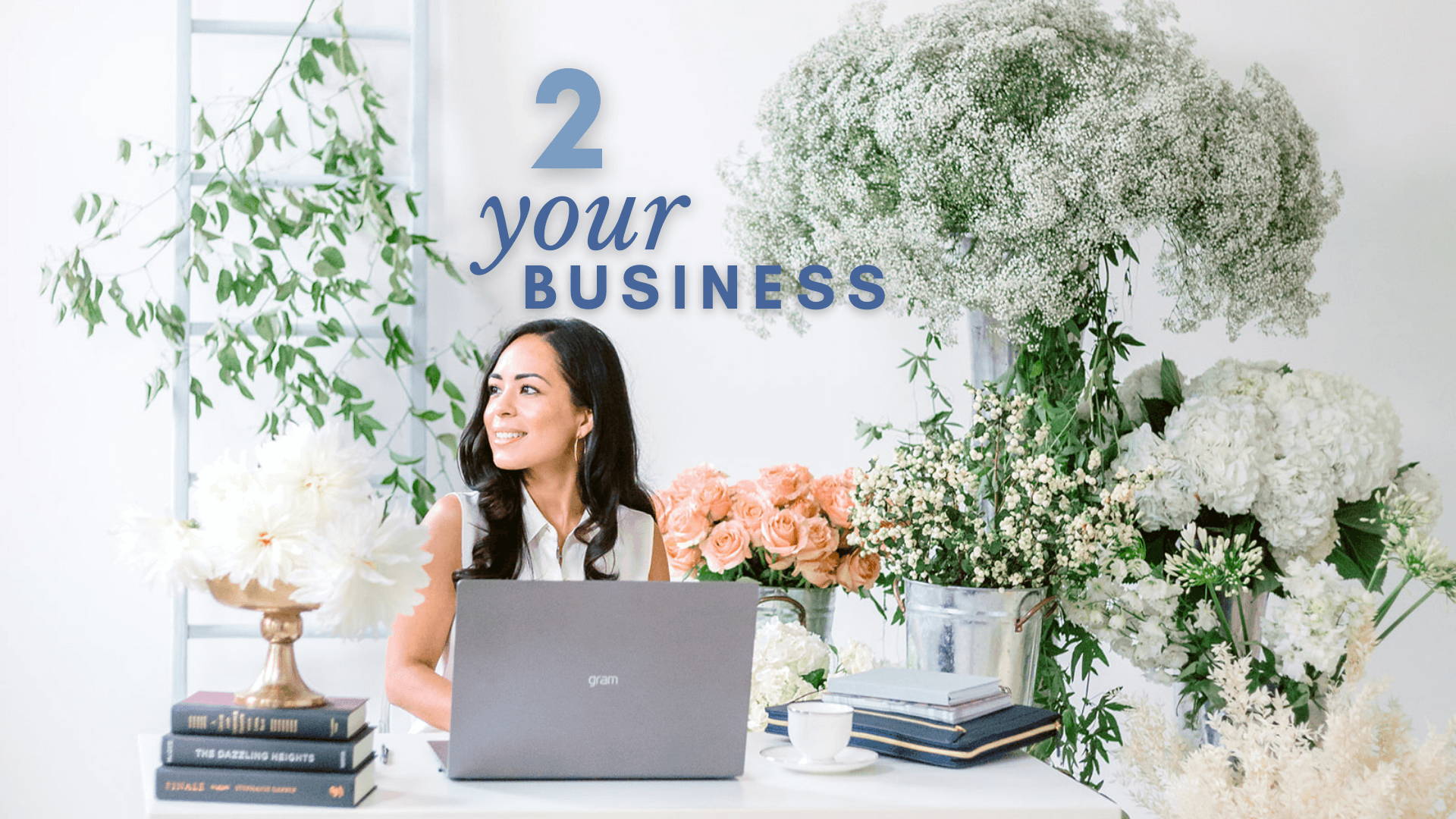 Module 2: Your Business Floral industry success requires a blossoming balance of business and blooms. Learn how to set up your business, explore your brand, create your website, set up social media, select suppliers, develop pricing, and organize it all!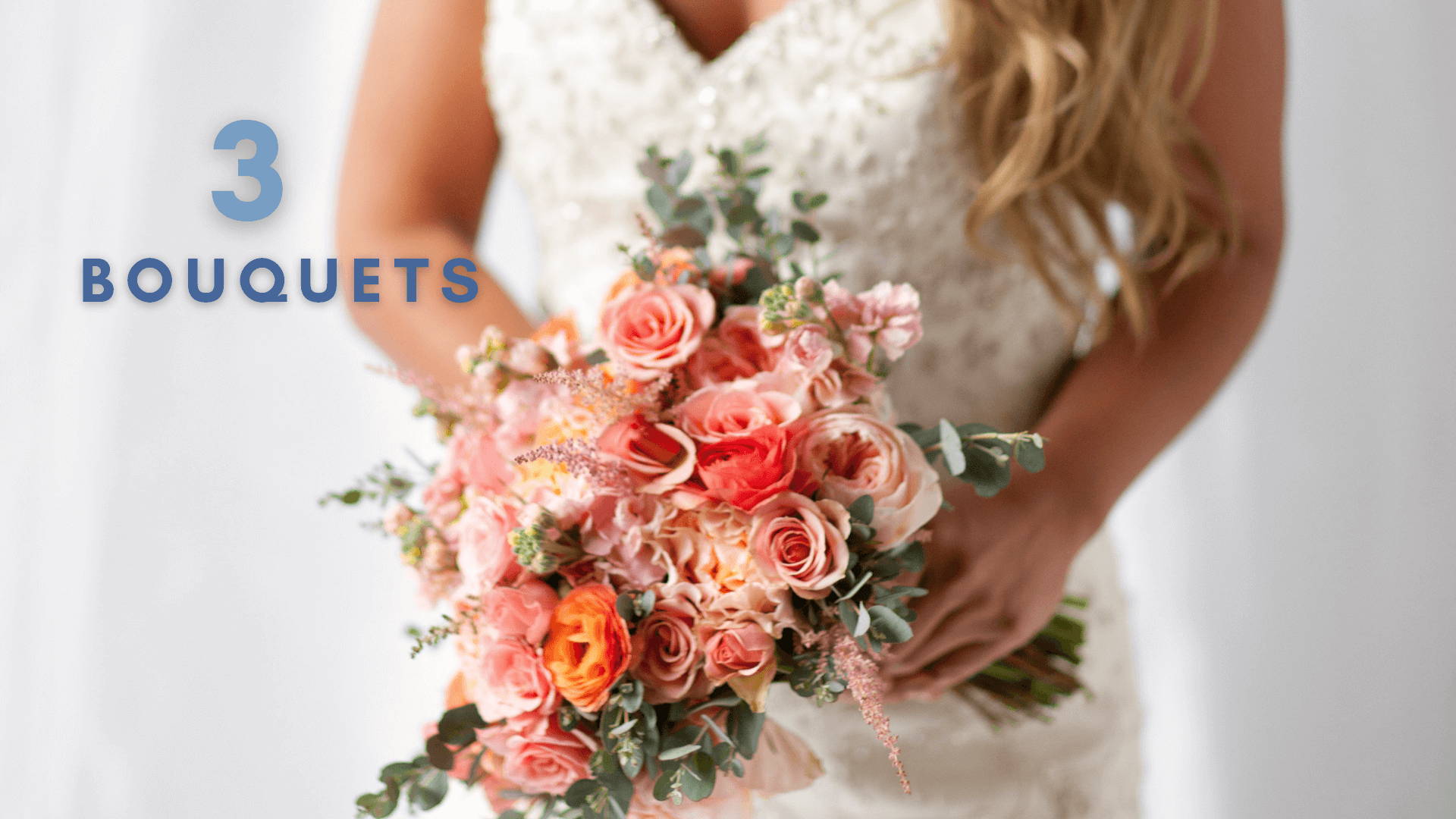 Module 3: Bouquets Learn from over a dozen step-by-step video tutorials on creating a variety of bouquet styles, from spiral to cascading and everything in between. These hand-held beauties are often the center of attention, and yours are about to knock some socks off!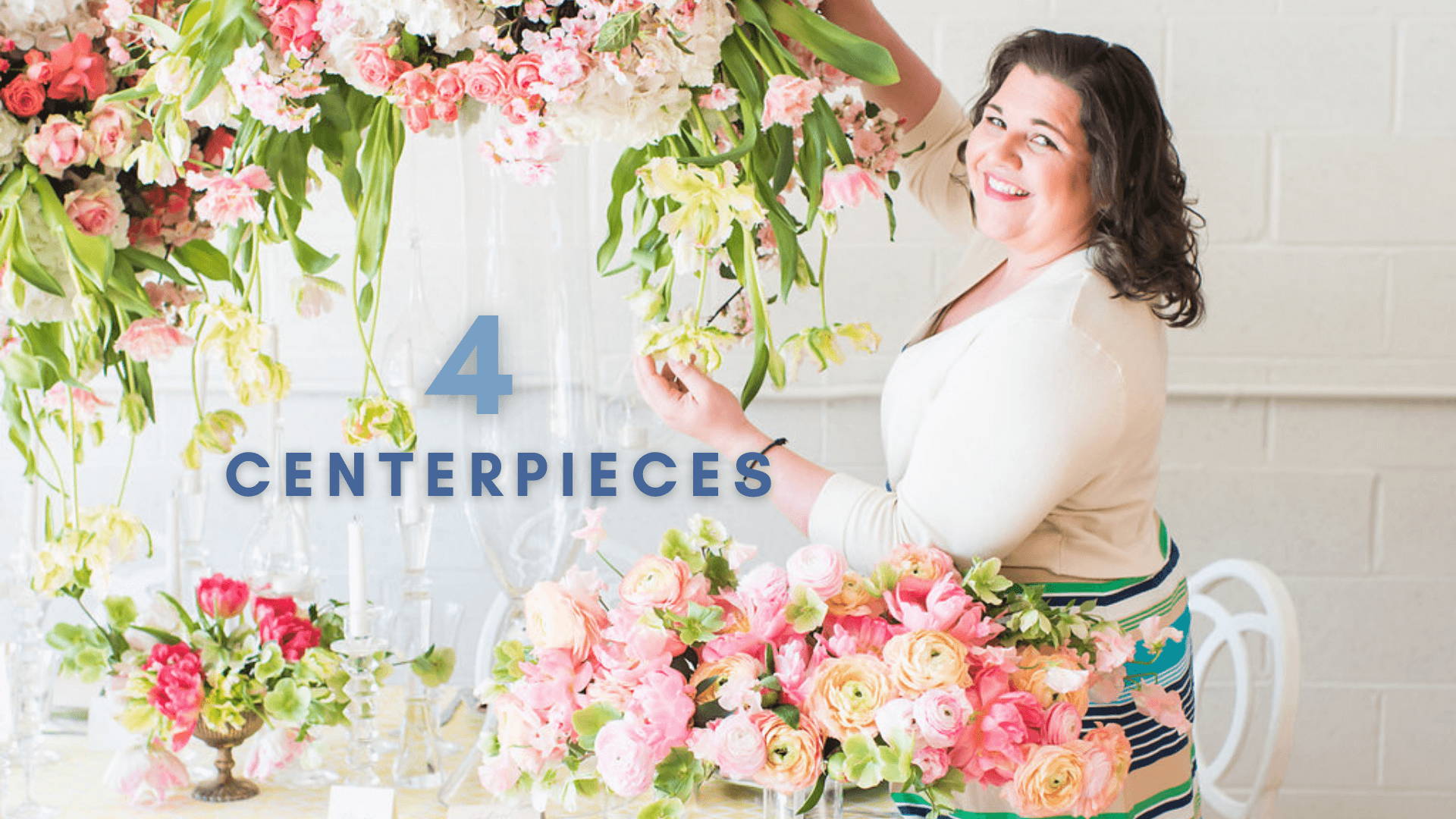 Module 4: Centerpieces Learn how to create eleven different centerpiece designs with step-by-step video tutorials covering a range of styles and price points. You will learn everything from classic low compote arrangements to effortless large-scale tall centerpieces.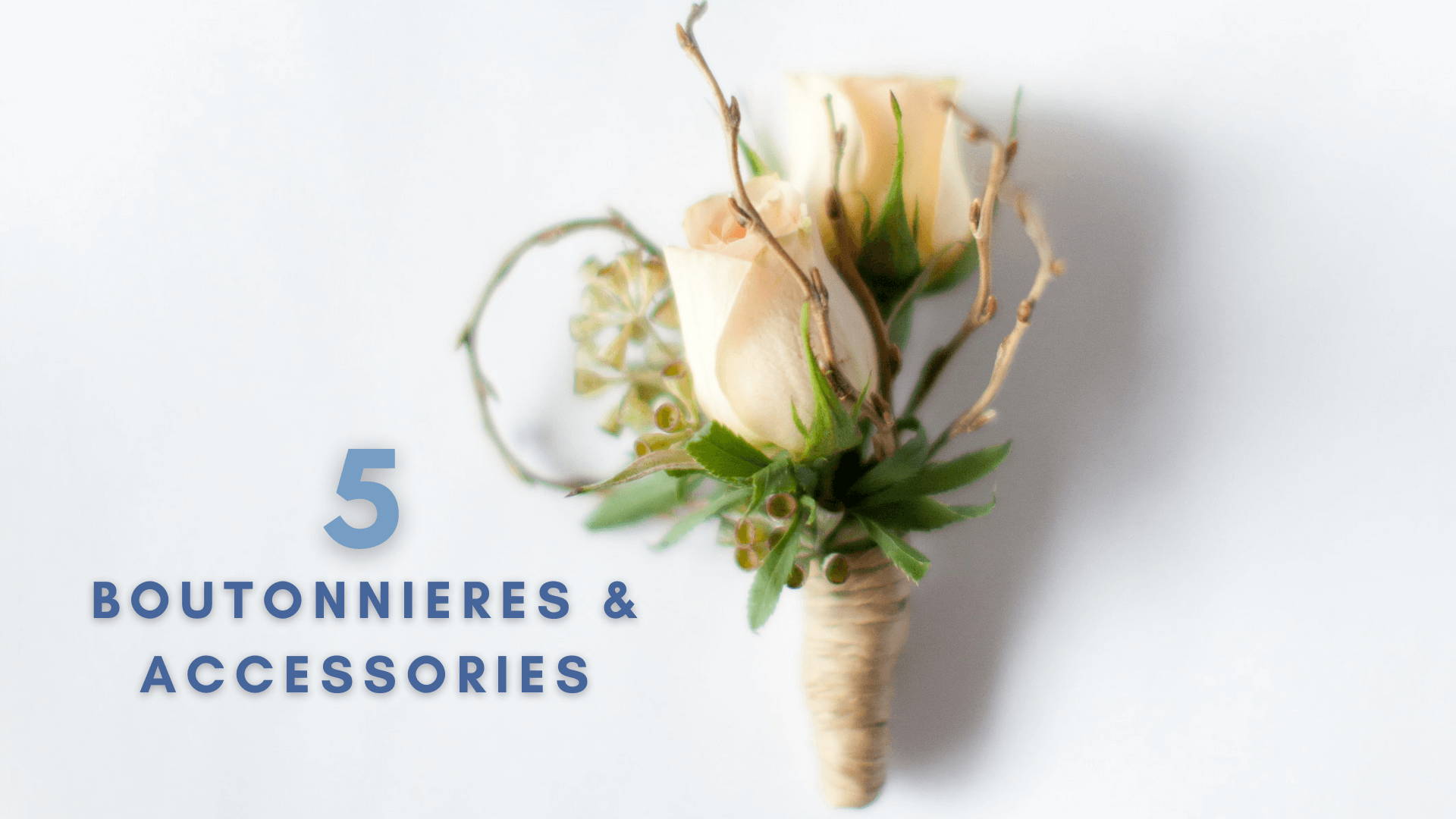 Module 5: Boutonnieres & Accessories Follow step-by-step video tutorials to make an assortment of boutonnieres and accessories like flower crowns, corsage bracelets, and more! These little details of the wedding day are just important as bigger designs, as yours are about to be flawless.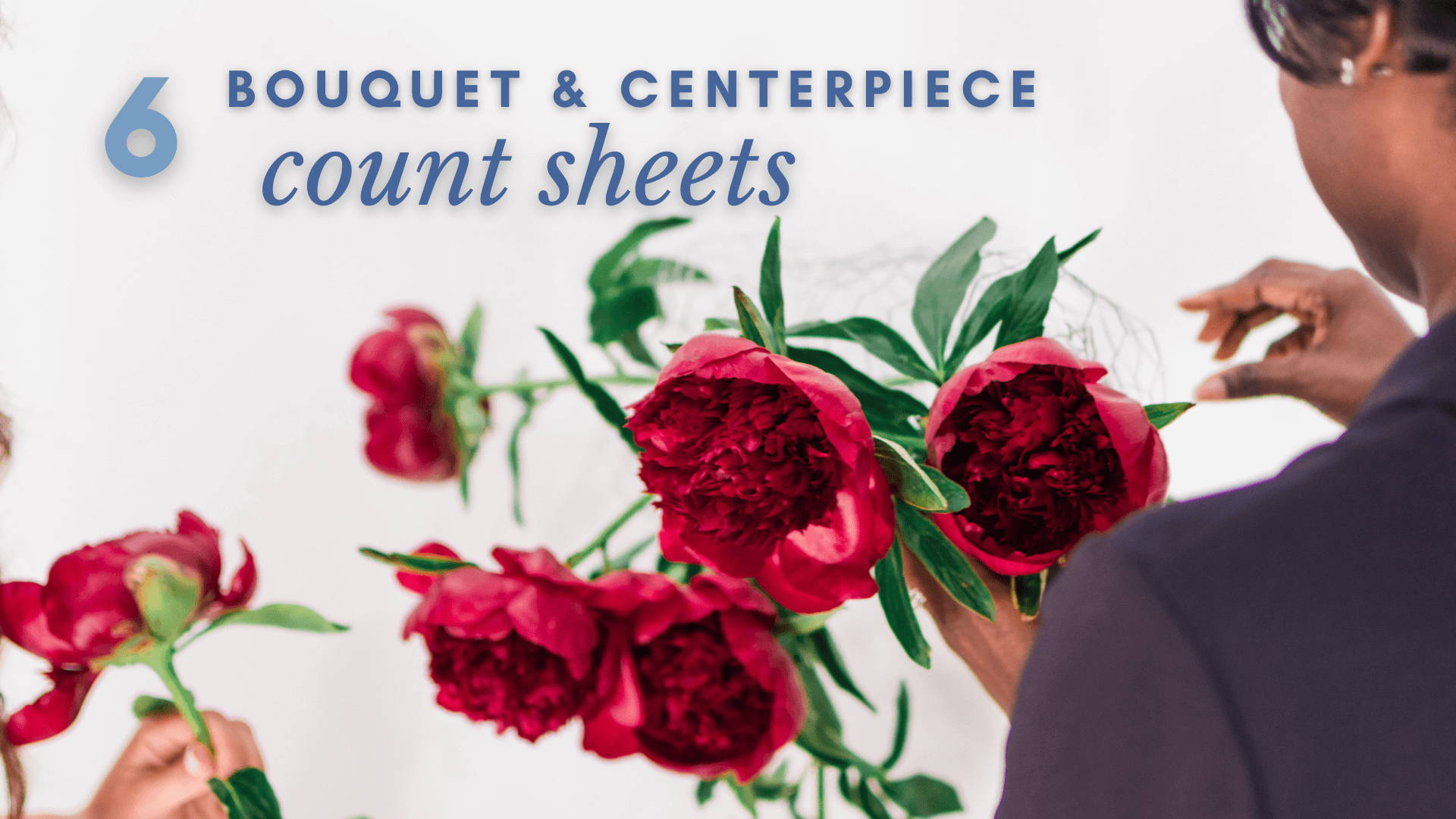 Module 6: Bouquet & Centerpiece Count Sheets You will get 50+ flower count sheets for a blossoming plethora of bouquets and centerpieces. Each sheet has a professional photo of the design, what flower you'll need, and how many!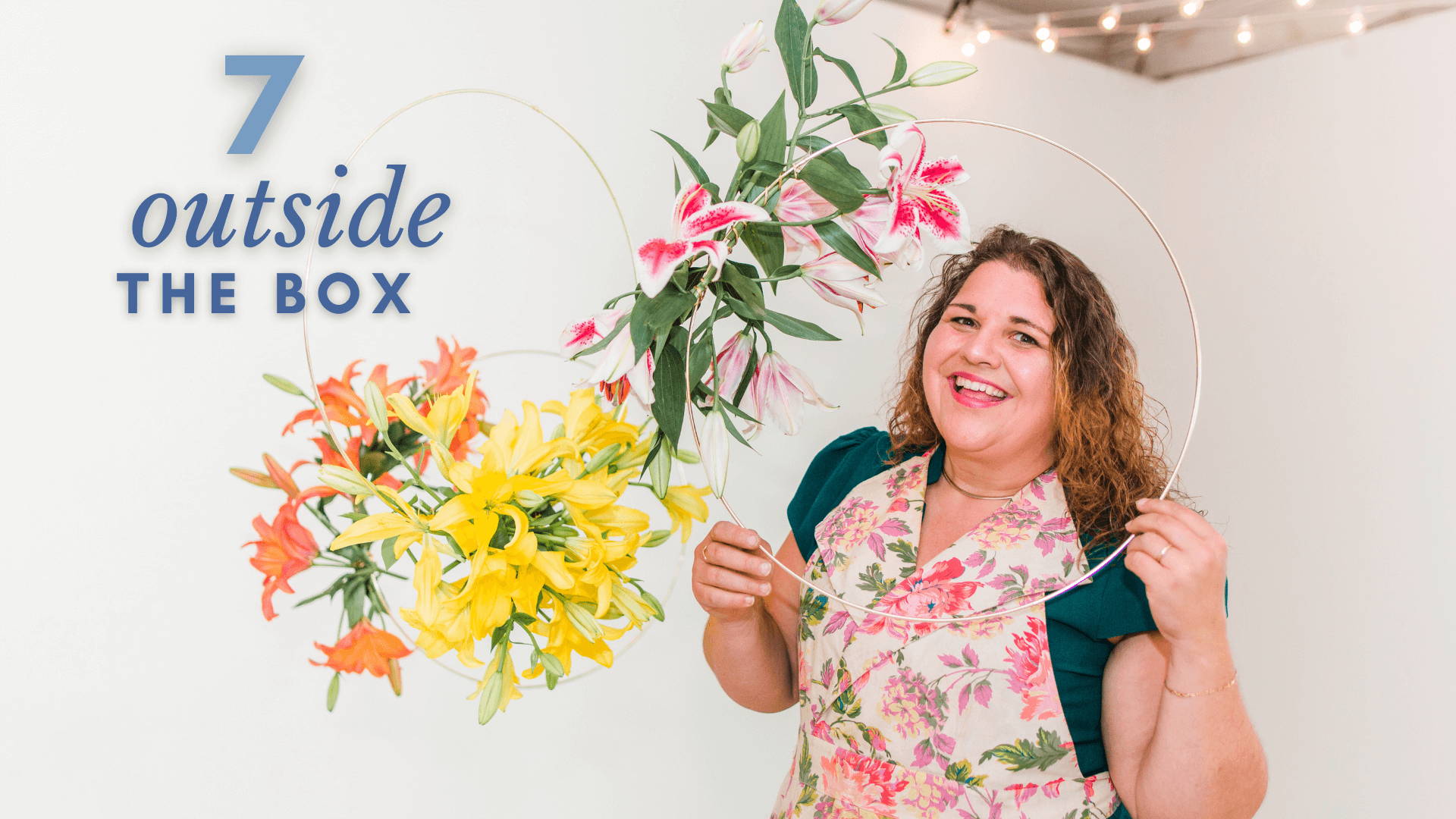 Module 7: Outside the Box As a wedding florist, you will get some out-of-the-box requests. A floating floral cloud? It's easier than you think! This module provides introduction video tutorials for simple installations, shaped arrangements, and headpieces (and more) to experiment with.
Module 9: Processing Flowers Video Library The first time I used orchids for a wedding, they were all dead by the time I got to the venue. This is the module where I help you avoid mistakes like these! Processing flowers correctly is the key to big, beautiful, and lasting floral designs. Learn how to process an array of flowers in this video library.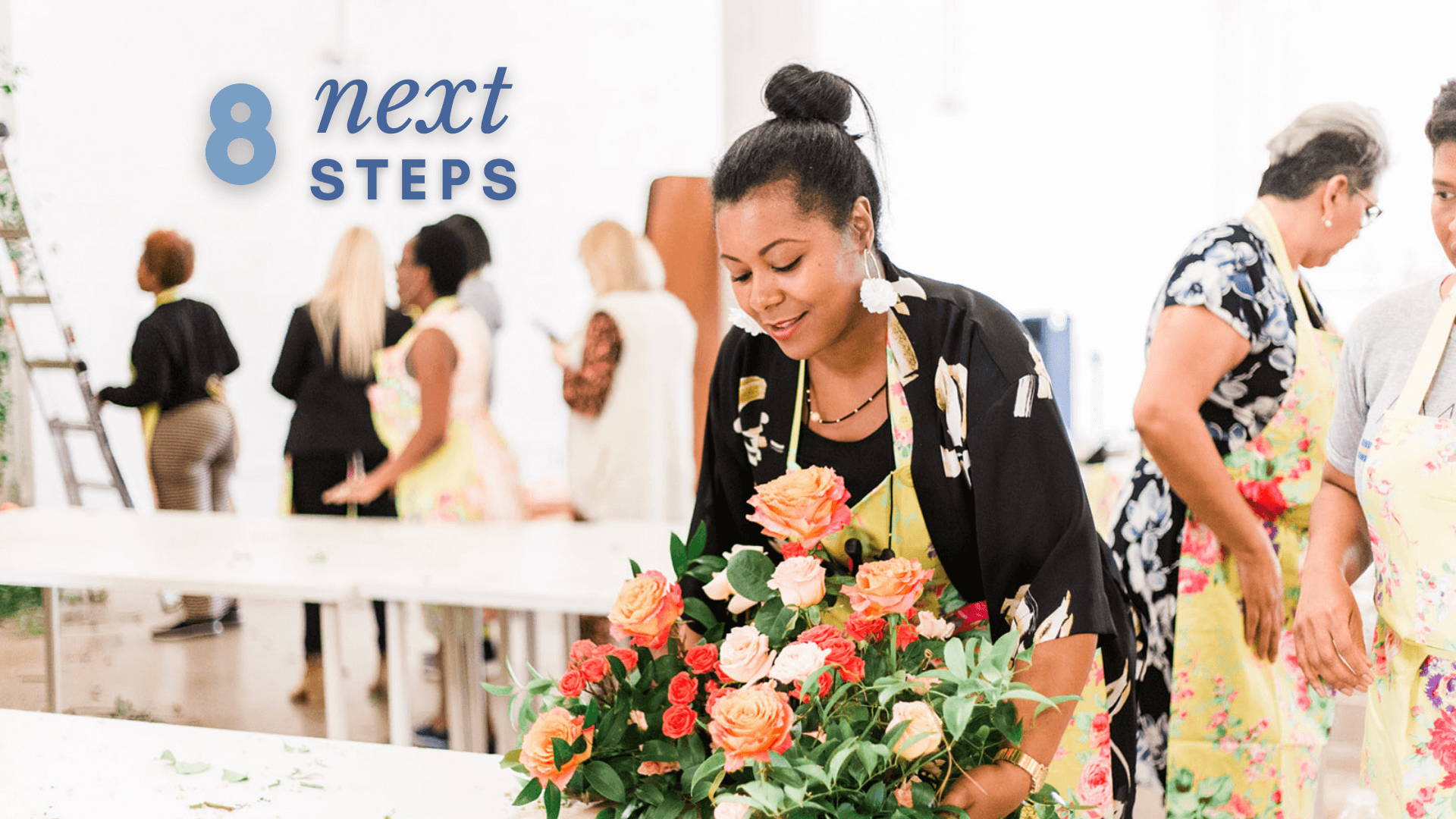 Module 8: Next Steps In this module, we'll bring together all you have learned and cover all the need-to-know foundations of marketing. We'll discuss kickstarting your business, building an audience, launching your website, making industry connections, and even creating your first invoices and proposals.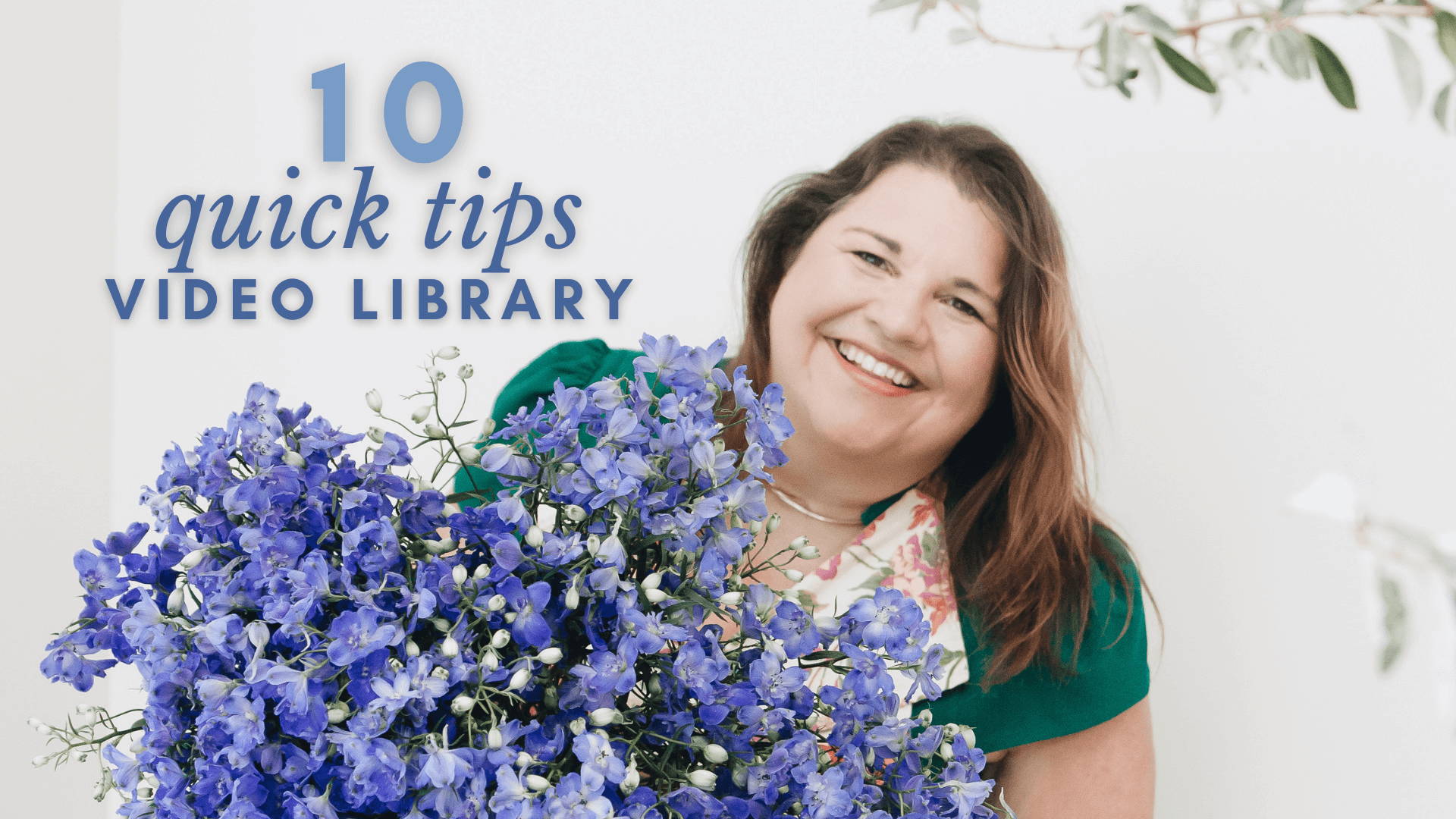 Module 10: Quick Tips Video Library Cooking spray, milk crates, and chicken wire…oh my! This video library includes a variety of tips and tricks you will use throughout your career. Everything from soaking foam, to using floral glue is included (plus a few of my own personal favorite tidbits).
---
Ready to trade your desk job for the design table?